7 Common Local SEO Mistakes Businesses Make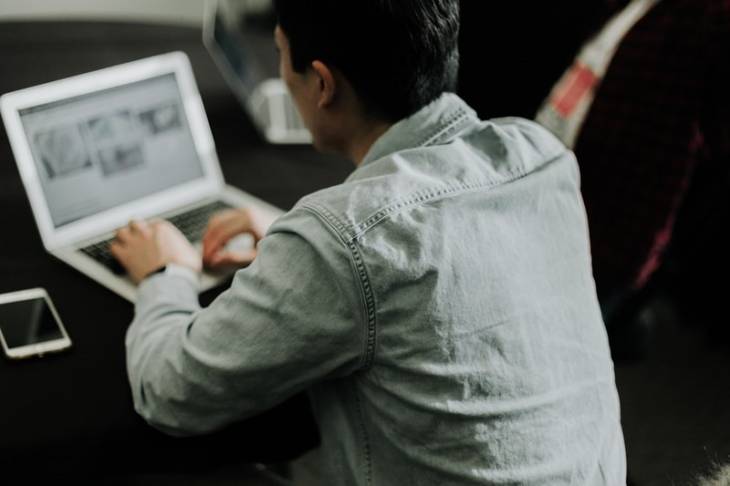 Almost half (46%) of total Google searches are local, with a whopping 80% of local searches resulting in conversions. That means people are successfully either looking for a local vendor or a local business online.
The stats reveal just how crucial the local SEO is and why you must not ignore it if you are a local business. Unfortunately, it's not uncommon for businesses to commit some serious and common local SEO mistakes.
Here are seven of those common mistakes you definitely should avoid:
1. Not Listing on Google My Business
If you ever search for a local service on Google, for example - "best designer near me", you'll notice that the results will give you a map. The localized map carries details like address, phone number, and name of the service provider.
This information is not a result of regular SEO efforts. Instead, it shows because the business owner updated the information on Google My Business profile. That's the reason not taking Google My Business seriously is a huge and common mistake.
Make sure to create a Google My Business profile and update it with all the relevant business information and also get your listing verified for ownership.
2. Not Using Local Keywords
It's not enough to use the right general keywords. You MUST be using all the right local keywords to attract the right kind of ''targeted'' local audience as well.
Let's say you are a local electrician who serves the Dallas area. There's no point attracting customers from all over the world.
A good formula to pick the right local keyword is - keyword+location. In this case, the right local keyword choice to optimize for would be - ''best electrician in Dallas.''
Use such local keywords all across your site.
3. Not Updating Contact Information
It's not uncommon for many local businesses to not supply all the adequate information. Around 65% of the local searches for a business are intended to find out the contact information, especially the store location/address.
Google also needs this information to give you the right positioning on Google Maps. Therefore, make sure your 'Contact Us' page on the site carries all the necessary details, including store location, address, contact number, etc.
Also, make sure the information on your site is the same as the business listings everywhere else. Google investigates the authenticity of a business by comparing the contact details across different places. Make sure all the snippets carry consistent and right information.
4. Not Having a Mobile Responsive Site
According to Oberlo, in 2019, around 62% of the US's organic searches came from mobile devices. With that said, having a mobile-responsive site is no longer an option.
A website that looks distorted on a mobile browser or doesn't load properly can repel a LOT of users. To make sure your customers visit and stay on the site, you MUST have a mobile-responsive site.
Mobile responsiveness ensures proper navigation, quick loading time, and reads nicely. Moreover, Google prioritizes sites that are indexed to be mobile-first. So, optimize your site for both mobile visitors as well as search engines.
However, don't make two sites - one for desktop and one for mobile. Otherwise, this could lower your rankings.
5. Not Paying Attention to Social Media
Google uses the links that you place across different social media places like Twitter, YouTube, Instagram, Facebook, to up your positioning in searches.
Additionally, having your social media profile is a sign of trustworthiness and credibility in the eyes of Google. Ultimately, this translates to better rankings.
Ignoring social media is a typical local SEO mistake you must avoid. It's good to build an engaging social profile and share high-quality and consistent content to grow the audience.
6. Ignoring SEO Ranking Factors
Local SEO is not all that different from standard SEO. Therefore, you must not ignore factors like domain authority (DA), backlinks, internal linking, etc.
Always keep an eye on your DA because sites with high Domain Authority naturally attract higher rankings. Similarly, internal and external linking is a direct governing factor that can maintain your domain's authority.
Always have a link building strategy for both backlinks (links you receive from other sites) and internal linking (links within site's pages) in place. To that end, posting quality content on your site that redirects people to other site pages is a good practice.
For backlinks, try publishing guest posts on other websites within the same niche.
7. Ignoring the Load Speed of The Site
About 73% of internet users on mobile have encountered a slow-loading website. These statistics show how widespread the problem of page load is and how many site owners ignore this major issue. A slow loading site is the quickest way to shoo away visitors. Ideally, your site should load within less than 3 seconds.
If many customers are bouncing back from your site due to huge loading times, it's a red flag, and it could severely impact your local SEO rankings.
Remove website clutter and optimize your site for just the necessary information. Avoid uploading heavy images and also go with a theme/design that supports quick loading.
In conclusion
There's no magic formular for earning higher rankings in Google for local businesses. It's all about having the right local SEO strategies and implementing them well. If you tread in the right direction, you should be able to please both the search engines and your target audience.
We're sure that if you implement the tips, your local SEO should see a significant improvement. Be sure to avoid these common mistakes and you'll be good to go.