5 Tips to Design Cool Logos That Make Your Brand Stand Out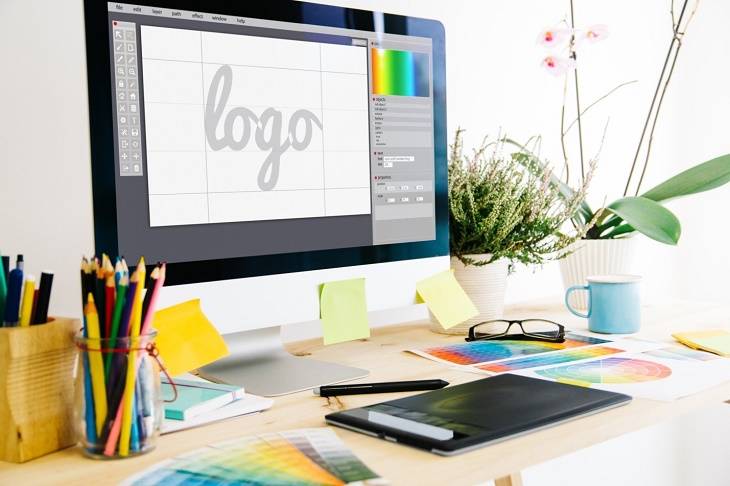 Did you know that it takes only 10 seconds for consumers to form a first impression of your brand's logo?
And yet, consumers have to encounter your brand's logo several times before they will remember it.
The most important objective of your brand's logo is to build memorability and set your business apart from peers in the market. Your brand needs to be distinctive and immediately recognizable.
Do you want to know how you can stand out from the crowd with your logo?
Ways to Make Your Brand Logo Stand Out from the Crowd
We've got some awesome tips about how to create cool logos below.
Let's get started!
1. Keep It Simple
You may start off with a creative buzz, but you've got to remember to keep it simple. So, don't go overboard.
Avoid making your brand's logo too complicated. It's never going to be memorable if people can't understand it.
It may seem like a great idea to have multiple hidden meanings. But, think about some of the most powerful logos around for a moment.
Nike's Swoosh is so utterly simple that it's genius. While Apple's half-eaten apple logo is incredibly simple. 
You can learn a lot from these examples of cool logos.
2. Color Has Meaning 
Don't just throw in whatever your favorite color might be. You've got to think carefully about the message you want to convey with your logo.
Do your homework on the psychology of color.
If you're a health and wellness company, green is the answer. If you want to invoke feelings of trust, then you've simply cannot overlook the color blue.
3. Versatility Is an Asset
You don't want to design a logo that is too fixed and restricted. You may need to use your logo for multiple purposes.
The Twitter bird logo comes to mind here. There are so many different versions of the same logo. But you always recognize it as the same brand. 
Your logo needs to work on different backgrounds from merchandise to products to buildings to websites. Make sure it's versatile!
4. Be Original with Font 
It can sometimes appear that every font in the world has already been used by a company's logo.
But you should consider creating your own font type to go with your logo. Is there anything more iconic than Coca-Cola's font?
For many companies, the brand's logo is nothing more than their name in striking letters. You could do the same for your company.
5. Spread Your Logo Everywhere 
Your brand's logo needs to be ubiquitous across your company and its marketing and promotion channels, including digital and social media channels.
Remember that statistic? Consumers need to have several impressions of your logo before it stays in memory.
So, you've got to ensure they see your brand logo as often as possible.
Conclusion
With these tips for designing cool logos in mind, it's time to get started with your logo design. You can easily create your brand logo using a logo creator online, and share it with the world.
If you already have a logo for your company and feel there is a need to revamp it, keep these tips in mind as well when you're redesigning you company logo.