18 Brutal Failures Successful Entrepreneurs Had to Overcome [Infographic]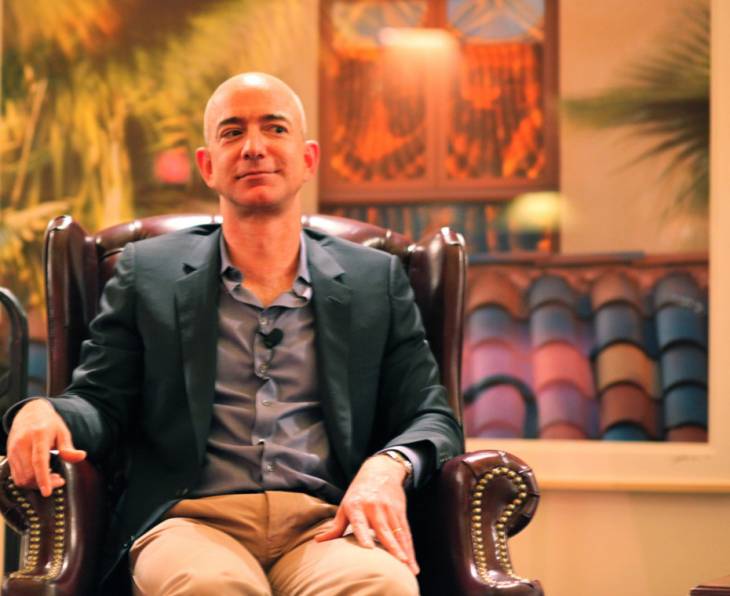 Amazon.com founder Jeff Bezos.
Successful founders and CEOs of multinational companies inspire many people, old and young, who look up to them as their role models.
People like Mark Zuckerberg, Bill Gates, Oprah Winfrey, and others who tow their path have so many young and upcoming entrepreneurs who want to grow up and be just like them.
Because of these exceptional entrepreneurs, many people have been inspired to go into business, make money and become famous.
When asked why they chose any of them as their role models, you'll get common replies like:
"Oh, he's so young and wealthy. I want to be like him when I grow up."
"Oh, she's wealthy and famous. A girl's got to live the good life!"
"I want to be like him. He's one of the richest men on earth!"
"I just want to have so much money so that I can live the life I want."
You see, all these replies are focused on the reward—the results of their hard work and doggedness. But, nobody seems to care about or remember their humble, not-so-encouraging beginnings—the struggle to get there. 
The Struggle for Entrepreneurial Success Is Real
I'm sure, if told that successful entreprenerurs failed hard many times, a lot of people would have a rethink before wishing to be like them.
Lawrence Ellison of Oracle got to the point of mortgaging his house to support his business, and scientists like Thomas Edison had 10,000 failed prototypes before recording success at his light-bulb invention.
Now, this is not to discourage you or kill your budding entrepreneurial spirit. Rather, it is to brace you for what lies ahead—a lot of hard work, persistence and patience.
The top CEOs and entrepreneurs you want to be like had more than their fair share of drawbacks in business when they were starting out. You will too.
Some Notable Toddles of Inspiring Entrepreneurs – Infographic
PoundCoffee.com has created a neat infographic that briefly recounts the toddles of 18 entrepreneurs who stood strong when things were not looking so good in their young businesses.
The highly successful entrepreneurs listed in the infographic could be said to be forged from steel. To become like them, you must know that the rough waves of running a business can throw you around as it pleases. And to succeed, it is important to brace for a ride or die!
That's figurative speaking, of course.
But then, you will get to the point where you find out that if you really intend to get what you want in your business or entrepreneurial efforts, there's no turning back nor backing down.
When you get to that point, just remember this infographic below (click to enlarge) and remind yourself that there have been those who have been through this road before you.
When you remember them, brace yourself, pick yourself back up and fire on!
See Also: The Top Attributes That Make Successful Entrepreneurs [Infographic]
Featured image: Jurvetson via Flickr.