12 Ways to Increase Business Growth, According to Successful Entrepreneurs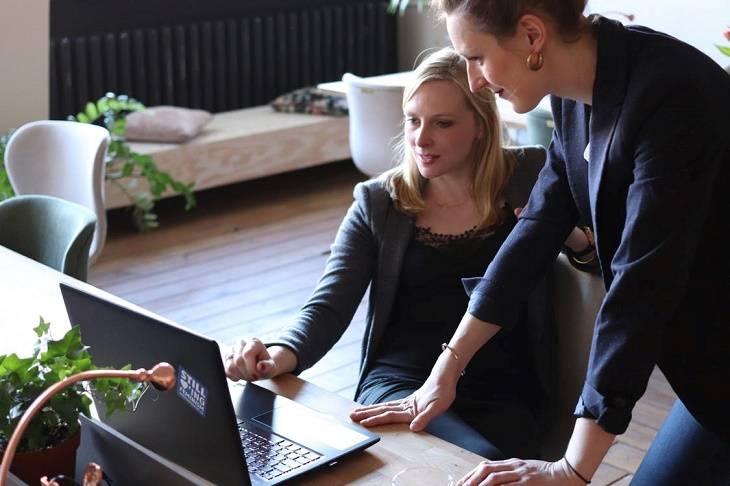 Many factors keep entrepreneurs and business owners up at night, and one of those qualms is business growth. Driving growth in a small business or startup can seem daunting for business owners. This is especially true for the estimated 70% of businesses that have only one employee - the business owner.
However, expanding your business is very much possible and within reach. It requires (among other things) hard work, dedication, strategy, and brilliant employees and partners. It also entails following proven tips and some highly recommended business growth practices.
When successful business owners and entrepreneurs are surveyed on what helped them succeed, some interesting points and tips for increased business growth always come to light.
Top Business Growth Tips from Successful Entrepreneurs
Here are the top priories for business growth strategies recommended by successful entrepreneurs, business owners, and industry researchers:
1. Market your business boldly
Marketing is the key to grow the business, enabling you to attract maximum projects and clients.
Depending upon your business industry, if it makes sense to develop a professional website and maintain social media platforms, one should go for it. For small businesses, website proves to be the lifeblood of the business, so it is recommended to create your website based on your business theme.
Social media is no more for kids. Social media platforms can really be helpful for your business to build brand awareness across the globe.
2. Bill faster
Many small businesses fail due to poor billing systems. Always keep your accounts receivable and payable process on cards if you want to maintain positive cash flow.
Therefore, it is advisable to bill your clients quickly to save 40% to 50% on assets and avoid bad debts. Review your cash flow by keeping a hawk eye on cash inflow and outflow. You should always stay on top of your finances, so planning a year ahead is the best way.
3. Keep an eye on operating costs
Operating costs are the real cause of increasing expenses. Though you are more concerned about delivering quality products, that doesn't mean you'll neglect the operational cost perspective.
Therefore, many successful small businesses suggest that one should try to automate tasks as much as possible such as customer care, voice mail, sales reports, and a lot more.
Besides all these, you should not forget the non-revenue generating, yet important tasks accounting. You can either opt for online bookkeeping services or purchase software to simplify the process.
4. Leverage data — avoid speculation
Data is a major concern for every organization to grow efficiently. However, managing chunks of data from varied sources make this task quite challenging and hectic but don't forget it always revolves around your customers, which include:
The flow of customers through your sales funnel.
How long it takes to convert a prospect into a customer?
How long the customer stays with your business?
What enforce them to leave or stay with you?
How they involve with you?
What their hurting points are?
What is the major issue with your product or services that your customers often complain about?
What they adore about your business?
It is important to spend your money on operations to maintain efficiency across the processes, but spending on data management is also vital. With the appropriate data system in place, you can make data-driven decisions for your business with accurate stats and facts.
5. Don't do everything all by yourself
According to some experts, many small business owners become protective of their business and stop seeking help from outsiders. But doing everything on your own can take you nowhere.
Being an entrepreneur, you have to wear several hats and play many roles, so it is advisable to make smart choices when it comes to business management.
Decide which tasks you can handle on your own and which your employees can handle. In case, if you find that adding more workforces to the existing one can increase the budget, then hiring outsourcing services or technologies to simplify the repetitive task is an ideal solution.
6. Don't rely on informal agreements alone
Relying on the informal verbal agreement can harm your business in legal terms and sometimes can lead you to insolvency. Getting trapped in lawsuits often deviates the focus of small businesses and cost them a huge amount.
Therefore, a small business should be cautious about every single document and always prefer written agreements while entering into any big deal or just sending a bill to the client.
7. Build strong vendor and customer relationships
This factor is crucial for the long-term viability of your business. Developing trust and loyalty with your customers is a must, and you can achieve this by just listening to them. This may sound simple, but it's not that easy you have to understand and address the issues that your customers are facing.
Follow this tactic for your vendors as well because you are their customers and it is vital to keep that relationship healthy to reap long-term benefits.
8. Be financially savvy
It is essential for every business organization to watch over the performance of their bottom line. Being an entrepreneur, whenever you plan a budget always keep aside an extra amount for the stuff that often fails to notice or didn't consider it in expansion because even small things can overturn your budget.
Thus, keep your eye on Bigger Picture and Profit margins to stay ahead of the competitors!
9. Maximize conversions/spend more time in sales
Every small business should include this process in their priority list. You've entered the business sector to earn some good money, so spending as much time as you can in sales is way more essential.
It is important to manage the sale process efficiently at the initial stage of your business because at this period no one can beat in your terms of knowledge and passion-this is what you'll sell.
You can take advantage of the online world to simplify the sales and delivery process. Many brick-and-mortar companies have transformed themselves by stepping into the online platform and exposing their business to a wider range of audience. You can create your website, register your business with local directories, do SEO, and utilize social media platforms and a lot more.
10. Revamp your Unique Selling Proposition (USP's) / Be competitive
Undoubtedly, in today's agile market, competition is increasing at a faster pace. And in such stiffness, if you don't regularly analyze why your customers should choose you over other, then you might be soon out of the game.
Revise two or three things that you are pro in and include that in your marketing material and selling proposition. This will help you revolve around some of these common six traits- whether your products or services are Cheaper, Faster, Easier, Superior, Greater or Scarcer. 
By having defined USPs, you can sell better comparatively.
11. Join with a larger partner
Why overhaul your business and spend money? Small businesses can explore the benefit of partnering or merging with a larger brand. This is one of the best ways that small business owners can opt while scaling their business.
Larger firms have a high amount of resources, required skill set and technology for processing various activities of your business that includes manufacturing, product development, marketing, etc.
12.  Save tme, money, and labor by automating as much as possible 
Automation is one of the effective tactics that small businesses can adapt to save time, money and resources.
Automation reveals the owner from the limitation of hiring employees and provides them better opportunities to expand.
For instance, you can use cloud-based software as it offers immense benefits to small businesses that too at easy breezy prices, some of which include:
Easy accessibility to information from anywhere anytime
Enhances collaboration
Keeps all the files up-to-date and backups
It protects your sensitive data
It gives you a room to bloom
In Conclusion
If you follow the above-mentioned expert tips, you'll have a very productive and energetic year, enabling you to stay one step ahead of your competitors.
In this ever-growing market, succeeding in your business has become challenging than ever before. However, these tips are suggested by some top entrepreneurs who made their way by thinking out-of-the-box and doing wonder in their business. Use them to grow your business, as well.