Why You Should Use Paid Search Engine Marketing for Your Business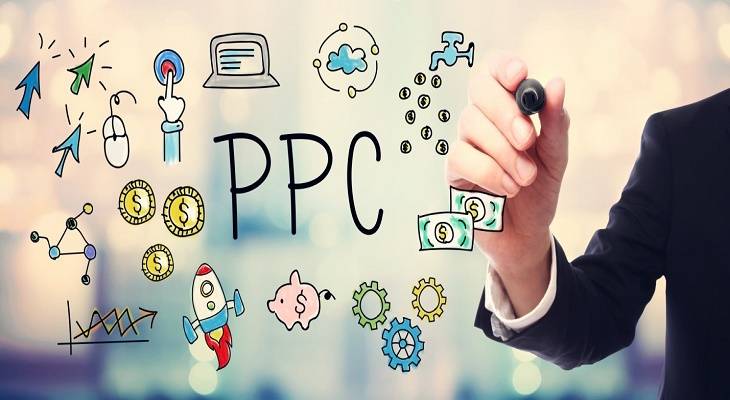 Imagine a swimming pool filled with tiny, colorful marbles. What if there was a way to find the exact marble you want without having to dig around for days?
Paid search engine marketing allows your customers to weed out millions of irrelevant web pages to find your business. Don't make your customers go swimming.
It's time to take your marketing campaign to the next level with paid search advertising.
Here's a quick guide for how paid search engine marketing can boost your business.
What Is Paid Search Engine Marketing
Search engines aren't magic and they are definitely not charity. Top search engines like Google and Bing are free services that offer various marketing products to businesses in order to make profit. These marketing products help businesses like yours get more visibility in search engines whose main task it to filter through millions of websites.  
In a standard search, a user's keywords go through a complex algorithm and are matched to a list of search results.
Paid search engine marketing, or pay-per-click (PPC) advertising, is a way to skip the line and bypass competing websites on search engine results pages. Search engines identify your paid ranking as an advertisement so that users know your page didn't appear organically.   
Benefits of Paid Search
In a perfect world, a search engine is a true meritocracy. Only the most credible, relevant websites appear on the first page of search results every time. But a search engine can only display so many results on one page.
With more than 200 million active websites, your chances of a high search ranking are steep, especially if you are a new entrant. However, paid search engine marketing works even when you lose organic rankings to competitors. The benefits of this include:
1. Brand Building
When customers see your company name appear repeatedly in search engine results, it creates a branding effect. Customers become more aware of your brand name which could lead them to your services over time.
But that's not the only benefit you get by using paid search engine marketing for your business.
2. SEO Boost
Paid search engine marketing puts you in the driver's seat in terms of search engine optimization. You know where and when your search results appear and how frequently.
Paid search is a way to optimize your website visibility without trying to figure out and maneuver through complicated search engine algorithms.
Organic search rankings work great for your business if you get to the top of the search results pages. The problem is the waiting for search engine to find you and rank your website on the first page of search result, something that can take years and you have little control over.
You can bypass all that with PPC search ads.
3. Targeting
Top search engine marketing products allow targeting, which means you get to choose the demographics of your target customer. When a customer matching your target demographic performs a search, your company name appears at the top of search results.
4. Budget-Friendly
You only pay per click with paid search engine marketing. If your ad appears in front of 100,000 users, and none of them click your ad, those 100,000 impressions came at no out of pocket cost. Impressions are a great way to generate awareness and build brand trust over time. 
5. Keyword Control
Paid search engine marketing also allows you to control the keywords associated with your business. If you are just getting started, your company name won't be popular enough to drive large amounts of traffic to your site.
Adding new keywords, and keyword phrases associate your company name with a wider variety of user interests. For example, if you offer a gardening service, you might add "weeding and seeding" or "best types of mulch" to your keywords.
6. Predictability
The key is to find the most relevant phrases for your business and allow them to align you with the right customers. Other methods of advertising can be unpredictable paid search marketing delivers a consistent flow of traffic to match your marketing goals. 
7. Speed of Results
Paid search engine marketing produces results quickly. With millions of searches happening per day, search engines have many opportunities to instantly begin promoting your ad once it goes live. Few other advertising opportunities give you instant access to customers.
8. Low Barriers of Entry
Most online ad campaigns require graphic design or video production to get started. These options can be costly for small businesses.
Paid search engine marketing requires online text to get started. Once you choose a company description for your ad campaign, you can launch in minutes. 
A Winning Paid Search Ad Strategy
Like many forms of online advertising, paid search can get complicated. Too many options and too much control isn't always a good thing for marketers. You need to set up your strategy in advance to avoid overspending in the wrong areas.
Consider the following questions when creating your paid search engine marketing strategy:
What's the best time of day to reach my customer base?
Should I target customers on mobile devices on traditional computers?
Where are my customers located?
Do my customers speak English?
Research your current customer base to start your fact-finding mission. Your current customers give you a starting point for the type of customer who finds your business useful.
Next, decide on the best keywords for your ad. For example, Broughton Partners includes relevant keywords for legal marketing in both the homepage description and subpage descriptions in a paid search ad.  
Seek Competitive Intelligence
Branch out to researching the keywords competitors use. Review their ad descriptions to learn more about their messaging strategy.
You don't need to copy their technique to be effective, but you do want to work backward to investigate why this SEO description works. There might be keywords included you haven't considered.
Go Pay to Play
Paid search engine marketing gives you more control over your online advertising than any other medium. With this marketing tool, a startup with only $50 per month gets access to the same users as a Fortune 500 company with a $1M advertising budget. 
The difference comes with scale. The smaller your initial budget with paid search engine marketing, the smaller your advertising footprint. You reach only as many customers as you pay for, but the demographic remains the same.
With paid search engine marketing, you have the option to bring in loyal, qualified leads that can help take your business to the next level.