Top Digital Marketing Statistics & Techniques You Should be Familiar With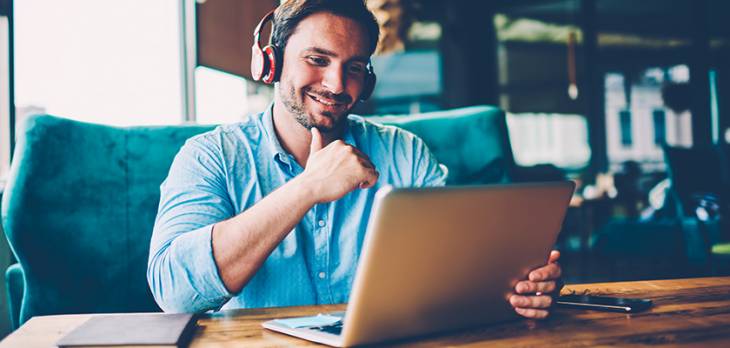 It should go without saying that creative business owners, marketers and brands need to keep abreast of digital marketing trends and techniques each passing day. These are constantly changing in the industry, and for your marketing campaigns to be as effective as possible, you must always keep track of the latest trends and stay in touch with the upcoming ones.
Nevertheless, some trends don't change. For example, Google is still the dominant web search engine, responsible for around 94% of total organic traffic. The importance of being on the first page is real, as over 75% of people don't even bother to go any further.
While social media marketing is expanding, search engines still dominate in this category, bringing in 300% more traffic to websites than the SM platforms.
Local SEO is often underrated, although latest stats tell a different story. Namely, every third mobile search is location-based, and every other mobile user who conducts a local search visits the store within the next day.
Speaking of mobile, stats show that 52.2% of all online traffic came from mobile phones in the previous year. This is a rise of almost 2% from the year before, so it's clear that this trend will keep going in the following years.
Social media marketing is dominated by five different platforms – Facebook, Twitter, Instagram, LinkedIn, and Pinterest. While longer and detailed content is more valued on search engines, the same can be said for Facebook, as blog posts which are 1,500 words long or more receive 22.6% more likes than others.
Lengthy blogs receive more 61.8% more Tweets as well. Nevertheless, the advertising effectiveness on Facebook and Instagram is still dominated by images.
When it comes to B2B marketers, their preferred platform is LinkedIn, as 80% of B2B leads come from here (the rest comes from Facebook and Twitter).
Video marketing is as equally important as everything we mentioned so far. Almost half of all internet users like to watch videos related to the product they're interested in before visiting a store.
While Facebook is trying to catch up, YouTube is still the undisputed champion when it comes to video with over one billion users today.
We've only started to scratch the surface of digital marketing trends with what we've written so far. To get the full story, we created an infographic that details some of the top digital marketing stats and techniques you absolutely should know about in 2019 going forward.
Trends to Implement for Digital Marketing Success - Infographic
Check out the infographic below about the digital marketing stats, strategies and techniques every marketer and business owner should know to thrive in our current digital age.
From social media, to video content and local SEO, implement the techniques and strategies mentioned in the infographic to achieve more success in your digital marketing campaigns.