This Is What Twitter's New Algorithmic Timeline Means for Your Business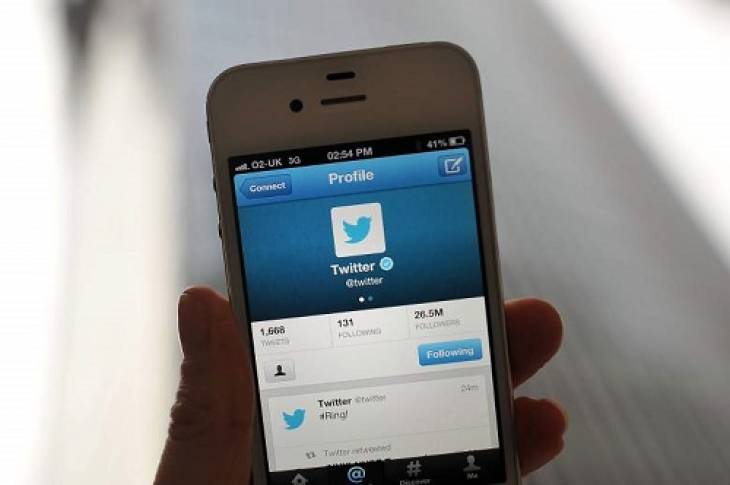 Twitter has been making numerous changes to its service lately, ranging from "while you were away" to today's new "best of" module and promoted tweets. It also recently rolled out a new algorithmic timeline, the biggest change to its service to date.
On the one hand, we can't fault Twitter for making these changes. The company has notoriously never made a profit. So, if it feels it needs to make the changes to woo those sweet marketing ad dollars, while attracting new eyeballs without making existing users abandon ship, that's their prerogative. If they're successful, it means we get to keep using the service we know and love.
However, when news and entertainment site BuzzFeed reported that Twitter was on the verge of introducing an algorithmic timeline, it caused a major uproar on the blogosphere, making #RIPTwitter a top trending hashtag on the popular micro-blogging site.
Disgruntled users panicked at the thought of Twitter messing with their timeline's order and threatened to abandon the service altogether if the change was implemented. Users feared Twitter would totally rearrange their timeline feed into an "algorithmic Facebook-style feed."
But, the new algorithmic timeline Twitter rolled out is certainly not the totally rearranged "algorithmic Facebook-style feed" many were terrified of.
As a content creator, publisher or advertiser on the platform, it's good to know how the new algorithmic timeline actually works. For now at least, Twitter's new timeline update doesn't seem to mess up anyone's ability to get real-time updates, as many had feared.
How the new algorithmic timeline works
Twitter is distinguishedable from other services by its reverse chronological timeline, which always shows the newest tweets first. However, with the new update users will begin to see an algorithmic timeline as opposed to the pure chronological feed users are accustomed to.
What that means is that you'll see a block of tweets ranked by importance or relevance at the top of your timeline feed when you visit the site or open the app. The idea is that those tweets will be the most interesting or useful to you. Underneath those tweets, you'll see the tweets of users you follow in strictly reverse chronological order, like always.
"We've improved the timeline by analyzing how millions of people engage with billions of Tweets — and we're using this information to determine the best content to surface," said Twitter in a blog post announcing the changes.
But, how will they know the tweets that are interesting or useful to you?
"We use a person's past Twitter activity to predict which Tweets they might like to see most. We look at accounts they interact with, Tweets they usually engage with, interests, and what's going on in their network," Twitter said in the blog post.
The problem with this type of algorithmic filtering is that the algorithm—which, of course, is programmed and tweaked by human beings with all their hidden agendas and unconscious biases—is that they are the ones who decide what content you see and when.
So, ultimately Twitter has the power to filter some information from you, and direct your focus, opinions and/or conversations. While this may be helpful, especially considering the sheer volume of content on the platform, it can serve to reinforce the "filter bubble" that human beings naturally form around themselves, cautions sociologist, Zeynep Tufekci, in a number of her blog posts.
The "filter bubble" narrows our worldview by selectively sheltering us from "opposing" or "boring" views, and thus affects the way you see the world and the way you behave and respond to that world.
Right now Twitter is easing into its timeline change tentatively to appease users who strongly voiced their dislike for an algorithmic system. The update is opt-in, for now. You have to go into your Twitter account's settings and select "Show me the best tweets first" in order to turn it on.
And when you refresh the page, the latest tweets from people you follow will once again surface to the top of the timeline, pushing the algorithmically selected "important" tweets down the page.
Recency is also a factor in Twitter's algorithm update, so even if a tweet was surfaced to the top of a user's timeline out of order, it's unlikely to be too old.
Eventually, though, the algorithmic timeline will be opt-out, meaning the new timeline will be the default in place of the classic chronological timeline – but that, likely, won't be for a while.
For content marketers, publishers and advertisers who rely on Twitter to sell things, the new algorithmic system may be helpful.
Twitter's new timeline may help extend your organic reach
Twitter says users who create quality content – whether it comes from a large brand, SMB, consumer or celebrity you follow – the best content will shine through with this update. 
"This update is a clear way to draw out the most relevant content on an individual basis, while maintaining Twitter's core strength of being live. We're incredibly excited by the opportunity this presents for all the brands we partner with," said one early adopter, George Manas, Chief Strategy Officer at Resolution Media.
The algorithm, though a work in progress, seems designed to reinforce the meritocracy of content on Twitter. You cannot game the system by promoting a tweet, for example, to juice the number of interactions it gets so as to surface it as the "most interesting" or "most useful" tweet on users' timelines.
The algorithm will only rank tweets based on organic engagement, so any retweets or likes that a promoted tweet receives will not factor into that ranking, according to Twitter VP-Revenue Product Ameet Ranadive. Twitter is not a pay-to-play feed, unlike competitors, Ranadive said.
If you happen to have a large following on Twitter and receive a lot of retweets and likes for your posts, your organic tweets could be more likely to surface in the "most interesting" or "most useful" catch-up feed, extending your organic reach and, in turn, potentially leading to more retweets and likes.
Still some advertisers are hoping the new algorithmic feed will bring more targeting and promoting opportunities for brands, while other users are hoping the feed will give precedence to tweets about live events.
What do you hope the new algorithmic timeline will do (or not do) for you? Let us know on social media.
See also: Twitter Introduces 'Heart' Icon, Hoping to Win Love.