Best Website Builders & How they Can Benefit Nonprofit Organizations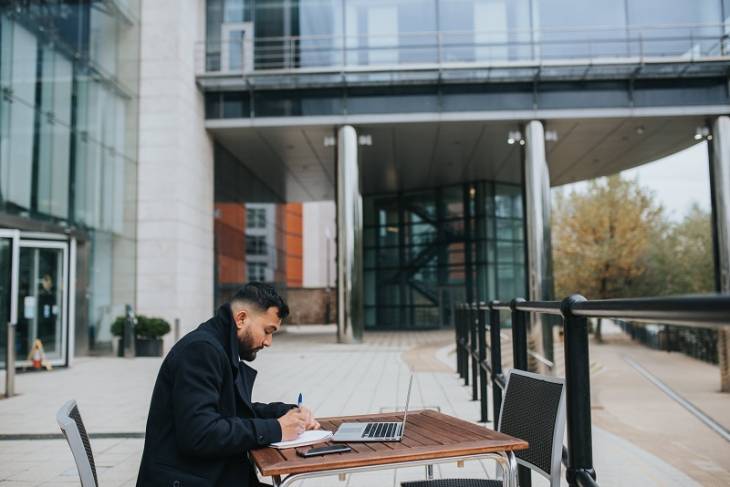 Nonprofit organizations rely heavily on their website to reach out to audiences, sponsors and donors. That's why it's so important to have a website that's functional and properly designed.
However, many of the top online website builders will cost some money. Unless somebody will sponsor your nonprofit organization's website, you will have to shell out the money needed to make your nonprofit website.
For nonprofit organizations, time and money are two things that rarely go together. You don't want to spend a lot of money on a website builder that can't deliver what you want for your nonprofit website. It would also be a huge waste of time for your organization.
In this post, we will discuss how website builders can benefit nonprofits and what website builders features and tool are most useful for your organization. This way, you can focus your valuable resources on those who need them the most — your beneficiaries.
What to Expect from Nonprofit Website Builders – Key Features
If you want your website to be exceptional, you shouldn't just go for the ordinary website builder. Typical website builders are usually for making blogs and hosting online stores. This may not be what you want for your website builder, especially when running a serious nonprofit organization.
For a website builder to fit nonprofits, it should be geared towards nonprofit website design. Your website builder should cover event calendars, news, blogs, social media integration, online member registration, payments and donations, among other things that a nonprofit website needs.
With the right website builder for nonprofits, you should be able to easily make a comprehensive website with all the features you require. As such, the website builder tool of your choice should be easy to use, regardless of how little you know about coding and design.
Specifically, your nonprofit organization website builder should have these functionalities:
Donation pages and widgets
Professionally designed website design templates
Simple content editor and image upload
Easy-to-make event calendars with registration and payment
Mobile-friendly UX design
Importantly, creating a website with the tool should be seamless and easy. You should be able to easily access and manage your donors, members, and even the registrants for your events. That's the bare minimum you should expect from a non-profit website builder.
How Website Builders Can Benefit Your Nonprofit Organization
If you use a website builder for your nonprofit website, there are different things you can do to maximize the benefit for your nonprofit organization.
Here's how you can use website builders to facilitate and boost your nonprofit organization, as well as maximize their potential:
1. Blogging
Blogging should be an integral part of nonprofit organizations. It is essential because you need to have a certain level of connection with your constituents for them to volunteer, participate and even donate to your cause. This is attainable through blogging.
Through blogging, you can create inspiring content that people can relate to, learn from, and share with others. This helps drive traffic back to your website and increases chance of gaining new donors.
Blogging is a very effective method in this regard. It can help you to become visible, spread your message, and compete effectively in the digital space.
2. Digital Marketing
To grow an audience, you must reach out to your target audience and encourage them to visit your nonprofit website. This is where digital marketing comes to play.
After building your website, you should promote and market your nonprofit to reach the right audience. To this end, there are a lot of different nonprofit digital marketing techniques you can use to gain and expand your audience and traffic to your website.
Digital marketing is relatively low-cost, but will generate a lot of long-term benefits for your nonprofit organization if done the right way. For example, one of the most effective digital marketing strategies right now is social media marketing.
With social media users increasing by the minute, it's a great digital marketing avenue to reach interested people and grow an audience to your cause.
3. Effective Communication
Your website is a powerful avenue for communicating with your constituents. In this day and age, the first link between your nonprofit and your target audience, including donors, is your organizations website. That's why it's a mandatory you build a stellar nonprofit website.
Your audience will usually stumble upon or purposely search online for your organization or the work you do and oftentimes leave comments on your blog. Others will send a direct message through email or your website's "Contact us" form. This make your nonprofit website a very powerful communication tool and channel for your organization.
Make every effort to swiftly reply to and address user queries coming your way as much as possible to enhance communication. Let your audience know that your nonprofit organization is listening and responsive to what they have to say.
3 Best and Affordable Online Website Builders for Nonprofits
Here're are some of the top website builders you can check out for your nonprofit that are feature-packed, affordable, and intuitive to use:
1. Wix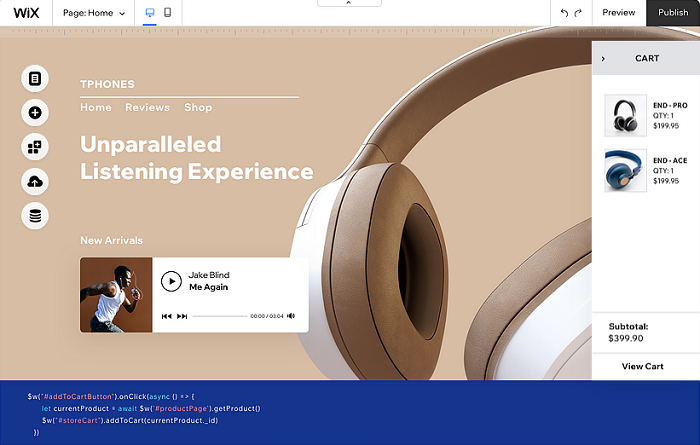 An example of a website created from Wix.
This website builder offers a great experience if ever you're new to website building. Wix is very easy to use and has a lot of features. To put it simply:  Wix has everything you need.
You can access a lot of templates that you can use for your nonprofit web design. You can also drag and drop interfaces easily. There are also a lot of tools and widgets to use at your disposal.
Using this website builder will make it easier for you to make calendars of events and share downloadable online courses. This will help you spread the cause of your nonprofit organization and organize events and fundraisers easier.
Pricing
There's a free option and a paid option for Wix. The Business Basic plan costs around $63.90/month and it comes with all the features you need to build your nonprofit website.
2. Squarespace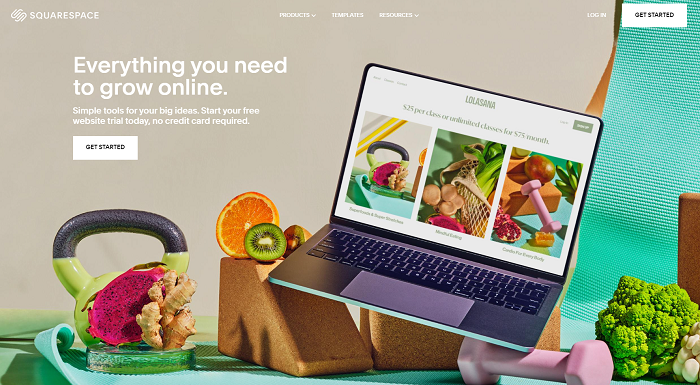 Squarespace offers all the tools you need and all the templates to easily build your nonprofit organization website.
Squarespace will help you build a website that's both well designed and engaging for your audience. The best part is you don't have to dig deep into your pocket to use this website builder.
It has many templates specifically designed for nonprofits you can use, as well as a drag-and-drop interface that makes it very easy for you to arrange your widgets and customize their sizes.
Pricing
The "downside" of this platform is that they don't offer a free plan on their platform. However, their pricing is affordable compared to other website builders.
Their cheapest plan starts at $12/month and their Advanced plan is priced at $40/month. But you can go for their Business plan ($18/month) and enjoy the same features as the Advanced plan.
3. WordPress

WordPress has a very user-friendly interface that makes creating a website a breeze.
Of course, you've heard about WordPress. But, for the uninitiated, it is a content management system and website hosting platform that's very popular worldwide. It dominates the World Wide Web. A lot of big brands and websites are hosted on WordPress, including:
BBC America
Sony Music
MTV News
Bloomberg Professional
TechCrunch
There are as many more nonprofit websites also hosted on WordPress. This is because the platform is so easy to use and requires very little technical knowledge about coding. It's basically an all-in-one solution for web hosting without giving you much of a headache.
Pricing
You can try using WordPress for free, but you are limited to 3GB of storage. If you want unlimited storage, your plan will start at $25/month. This plan also has the Donorbox app which makes it easier to manage recurring donations.
In Conclusion
By understanding what to expect from a good website builder and knowing how to use your website to its full potential, you can elevate your nonprofit organization operations and ensure you continue to thrive even in the hyper competitive online space for a long, long time to come.