The Best Tips & Tools for a Successful Freelance Writing Business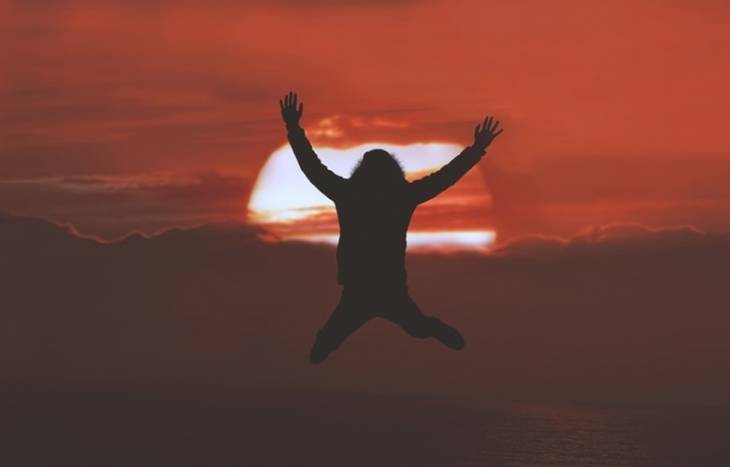 Ready to bungee-jump off a cliff?
Okay, maybe starting a freelance writing business isn't quite that scary, or that dramatic. But it definitely has its moments.
Here are some comprehensive tips and some invaluable tools to help cut through the frightening aspect of starting a freelance writing business and cultivate growth and stability instead.
1. Make the Time to Write
This is really a no-brainer, but it is impossible to overstate how vital this is. If you don't write, you have nothing to market. If you don't market, you have no way to make any money.
Regardless of whether this is a part time or full-time job, you have to dedicate to producing something saleable. Set your goals ahead of time, reaching beyond just "write five hundred words per day." Outline your prospective markets and find the drive to work.
You get out of it what you put into it. Period.
2. Create a Portfolio
Portfolios are highly recommended by successful freelance writers. Portfolios give you a stable place to direct your prospective clients.
If you're still working on piecing your portfolio together, though, don't let that stop you. You can start with something like Google Docs to share links with your prospective clients.
While it's definitely a good idea to write articles particularly for show, in the interests of full disclosure I will admit that I...didn't do that. As a matter of fact, I landed a ghostwriting contract with a fantasy imprint on the strength of the first chapter of an unpublished draft.
So, if you're raring to go but just can't seem to come up with an article on your own, be ready to show something, even if it's an unpublished short story or just a segment.
A writing portfolio site doesn't need to be extensive, as long as it demonstrates ability and communicates the important details about the writer, such as contact info, experience, and areas of specialty.
I recommend Wix and GoDaddy to help build a site that is easy to use and adapt to your needs as a writer. You can also look into purchasing a domain and starting a site from scratch; this usually requires a heftier amount of investment, so you may want to put that off until you start making money.
3. Start a Blog
A great way to showcase your writing ability — and your dedication to producing content — is to start a writing blog.
I've worked with a few blog sites over the years, but I tend to recommend WordPress because of its versatility, and because of the sheer amount of downloadable plug-ins that can help with optimizing your written content.
WordPress is a great choice if your blog will double as a portfolio, as well.
And blogs are also highly recommended for freelancers, since it opens up your accessibility as a writer — we do tend to be drawn to people when we feel that we can make a personal connection, and demonstrating personableness and reliability to clients is valuable — and allows you to showcase your talent in a non-static way.
4. Brand Your Site and Your Content
As a writer, you may not automatically think of branding for your site, but an effective and memorable brand can actually be what puts you on top over the competition.
Branding does involve visuals like logos and other graphics, color schemes, and font choices. If your creativity doesn't really extend to visuals, that's okay: sites like LogoDesign.net offer great customized logo designs and help with all the visuals you need.
5. Always Be Marketing
Marketing is another thing that needs to be scheduled into your timeframe. It can't just be left to chance. If you want to make a success of your business, marketing your business can't be viewed as less important than writing itself.
The great thing is that marketing opportunities are practically endless. You can market from your website or your blog, and market from your social media accounts.
You can also search for clients via freelance sites. Here are some top sites to check out:
And if you're not exactly a marketing expert, that's okay too.
There are more marketing tools available now than ever before. These ones are geared to help you optimize your social media and handle marketing across all platforms.
The great news is, a lot of the marketing tools have free versions of their services, including:
6. Network Live and Online
Networking is an important aspect of building your business.
Some online networking platforms include:
But it's more than just online. Everyone knows someone who needs written content of some sort created. And you might be surprised how many people you know who are willing to pay someone else to do the writing for them.
In short, don't be afraid to tell acquaintances, friends, co-workers, and strangers on the street about your freelance writing business. You never know where word of mouth will get you.
In addition to that, there are lots of writing communities out there, both live and online. Involve yourself, meet your peers, and learn from the experiences of others.
Real life networking opportunities include:
7. Be Accessible
Customer service is an important aspect of establishing your reputation as a freelancer. Don't leave people hanging.
Whether you're communicating with an established client, a new client, or even just someone who might at some point become a client, make every effort to get back to them in a reasonable timeframe. This is so important that it's even part of how Upwork rates it's freelancers.
Basically, whatever the platform you're on aim for getting back to client enquiries within twenty-four hours. And it helps to offer a variety of methods of communication, as well.
Often, freelance sites have on-site messaging services. Otherwise, make sure to be accessible by a professional email, or through communication tools like Basecamp.
8. Pay Attention to The Guidelines
A simple tip but an important one: don't disregard the submission guidelines of any publication.
If they request a certain font size, use that font size. If they don't want silly puns, don't use any silly puns. If they don't want submissions that have been previously published, pay attention.
There's almost nothing more irritating to an editor than a submission that basically says, "Yeah, but the rules don't apply to me."
9. Keep — And Polish — Your No's
Often, what doesn't sell to one market may just need a little tweaking to be the perfect fit for another.
And most sites and blogs make clear that they don't mind you submitting a new article even after they've turned down the last one.
If you get feedback, don't devalue it. This is especially helpful in the early days of writing as a career. The people you're speaking with about your work know what they're talking about.
10. Set Your Payment and Pricing
Often, those of us who start freelance businesses come from a workplace where we got a regular paycheck without having to ask. We aren't all experts at this whole "work for yourself" thing. So, educating yourself on the money flow aspect of your business is important, in order to make sure that your outflow doesn't overflow your inflow.
This also means setting up a way of getting paid. PayPal is an easy go-to for freelancers, and sites like UpWork have on-platform payment methods that attach directly to your bank account.
And it's pretty easy to set up invoices using free tools like Google Sheets.
What about how much to charge?
There's not really any simple answer to this, unfortunately. Basically, it boils down to the market you're writing for, and how much experience you have. So, for instance:
For a beginner, you might expect anywhere from one to five cents per word.
As an intermediate, you could charge five to fifteen cents per word.
As an in-demand expert with a lot of experience, you could charge up to a dollar per word.
But this still depends on what you're writing. Technical writing, for instance, tends to pay much more per word than other types of content. If you're applying for a job via a freelance site, the client will likely decide how much they are willing to pay.
So, you'll have to be able to determine how long a given project will take, and whether the payment will adequately cover the amount of time you put into it. This will likely take some trial and error before you figure out how much you can typically churn out in an hour.
In Conclusion: Make a Success of Your Writing, Freelance Biz
Freelancing definitely isn't for the faint of heart. After all, we started out this article talking about bungee jumping. And that wasn't even an exaggeration.
In fact, with the free time you have from working for yourself, you may even be able to go bungee jumping and find out for yourself!
Ultimately, however, developing and growing a freelance writing business takes hard work, determination, and more than a little stubbornness, on top of having the skills it takes to create content and promote your content writing business. But there are tons of success stories out there, all of them proving that it is by no means impossible.
So, the last tip I would offer is this: don't give up. Make sure your bungee is attached and get ready to face the cliff: you've got an exhilarating ride ahead of you!