How to Promote Diversity and Inclusion at Tech Conferences - A Call for Change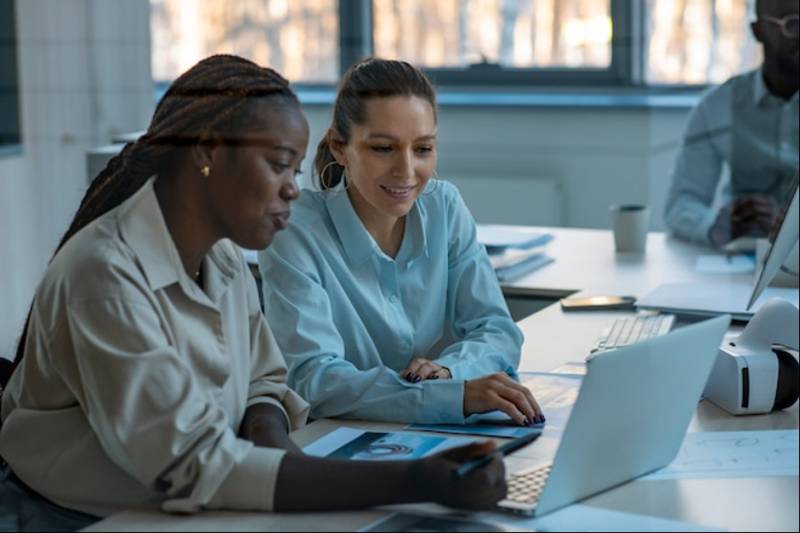 Tech conferences are a thriving center for information sharing, networking, and innovation. These gatherings unite bright minds, state-of-the-art equipment, and a common enthusiasm for progress in the technology industry. But the scene at these conferences has to change just as quickly as the IT sector does.
The obvious problem that has endured for far too long is the absence of inclusivity and diversity in tech events. In this essay, we explore the why, how, and what of promoting diversity and inclusion at tech conferences because it's time for a change.
Embracing Inclusivity: The Influence of Technology Conferences
By fostering diversity and inclusion, inclusive tech conferences help to generate good change. They foster a collaborative environment in which original ideas thrive and a sense of belonging reigns supreme. These events broaden their reach by drawing a varied audience and accelerating technical innovation.
To effect this shift, tech conferences must stress diversity, diversifying speakers, and cultivating a friendly environment. The support of the tech community is critical in pushing this shift toward a more diverse and inventive future in technology.
A Call to Action for Diversity in Technology Conferences
Tech conferences are at the vanguard of the diversity and inclusion movement. They give a forum for various views and new ideas to flourish. These events have an influence not just on their guests, but also on the industry as a whole, by embracing inclusion.
To do this, tech conferences must continue to highlight diversity, and the tech community must actively support and participate in inclusive activities. Indeed, tech conferences are critical in improving diversity and inclusion in the tech sector. Inclusivity is a plea for growth and change that benefits us all.
In Support of Inclusivity: Benefits of Diversity in Tech
Imagine a tech conference where all opinions are respected and voices are heard. That's the plan for tech events going forward.
Let's examine the benefits and why this goal for inclusivity transcends mere aspiration:
I. Creativity via Diversification
Teams with more diversity are more creative. Their diverse origins, experiences, and views result in novel perspectives and imaginative resolutions. Tech conferences are fertile habitat for fresh ideas, yet creativity stagnates in the absence of diversity.
II. Education and Compassion
A wider variety of viewpoints are available in an atmosphere that is more accepting. Attendees gain knowledge of various obstacles and chances, which fosters empathy for people from all backgrounds. These realizations encourage cooperation and individual development.
III. Improved Business Choices
The ultimate objective of the tech sector is to cater to a diversified global populace. This goal is reflected in an inclusive conference, which improves the capacity to make fair and well-informed business choices that appeal to all customers.
IV. Addressing Gender Differences
The ongoing gender disparity must be addressed in order to have a meaningful conversation about diversity and inclusion at tech conferences. In the IT sector, female entrepreneurs in particular frequently encounter specific difficulties. Let's investigate the relationship between tech conferences and gender diversity.
In the tech industry, women are a formidable force as entrepreneurs. They still don't have enough representation at many IT conferences, even with their substantial contributions. These conferences may close this gap by emphasizing diversity, giving female entrepreneurs a stage to present their inventions and motivate the next generation of digital leaders.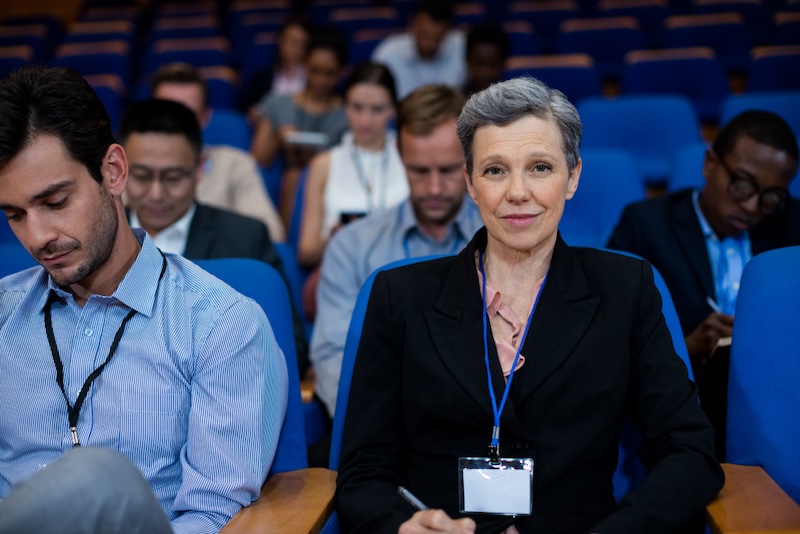 Key Ways to Promote Diversity and Inclusion in Tech
The first step towards change is admitting the issue and acting upon it. Here are some doable actions that tech conferences may take to improve their diversity and inclusivity:
1. Include a Variety of Speaker Formats
Invite speakers of different racial, gender, and cultural backgrounds. In addition to providing a wide range of viewpoints, this inspires participants to envision themselves as future leaders in technology.
2. Comprehensive Panels and Subjects
Make sure a variety of topics, such as diversity and inclusion, are included in panel discussions. These discussions raise awareness and motivate action.
3. Conduct Code
Establish strict guidelines for behavior and make it obvious that harassment, discrimination, and exclusionary practices will not be accepted.
4. Programs for Scholarships
Encourage the involvement of underrepresented groups by providing scholarships or lowering registration costs.
5. Considering Accessibility
Provide everyone attending with physical and digital access to the conference. This involves making adjustments for those who are disabled.
6. Opportunities for Mentoring
Organize mentoring programs or networking events that pair participants with seasoned industry experts. Underrepresented groups may find it easier to traverse the sector as a result.
Example of IT Conferences Taking the Lead on Inclusivity in Tech
A number of IT conferences have previously made efforts to promote inclusivity and diversity:
Grace Hopper Tribute: This conference provides a forum for female entrepreneurs to network, gain knowledge, and prosper with an emphasis on women in technology.
I/O at Google: With its Women Techmakers initiative, it fosters various viewpoints and is well-known for its easily accessible developer workshops and tools.
Tech Afro:  a conference that honors Black innovation in technology and encourages diversity in the field.
These gatherings act as rays of hope, demonstrating that change is both advantageous and feasible.
Effect of Ripples of Inclusive Tech Conferences
Beyond the dates of their events, inclusive tech conferences have a significant influence. Attendees return to their employment with renewed dedication to promoting diversity and inclusion, as well as new insights and ideas.
These conferences have a ripple effect on the IT sector that results in long-lasting, positive transformation.
An Appeal to Incorporate Inclusive Tech Conferences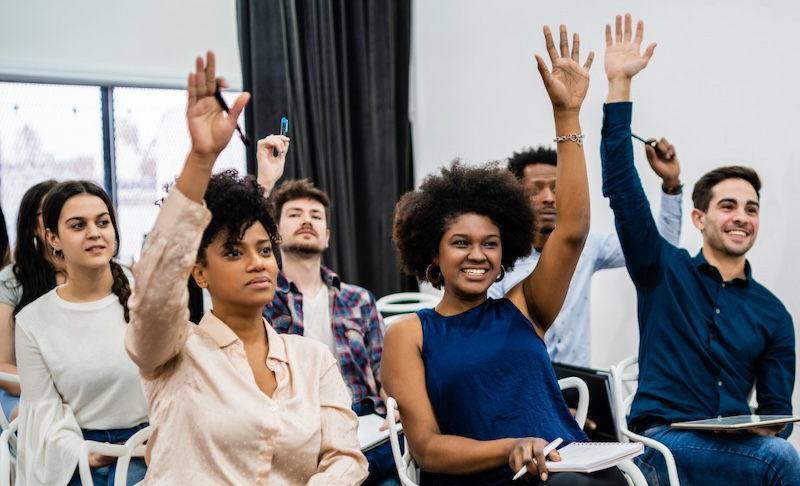 For a very long time, tech conferences have led the way in innovation and progress. It's time to make sure they actually represent the inclusive and diverse future that the IT sector strives for.
Being inclusive isn't just a box to be checked; it's the foundation of innovation and a symbol of our shared dedication to advancement. Through embracing inclusivity and diversity at tech conferences, we open the door to a more promising and just future for all.
As such, tech conferences are catalysts for advancement, paving the path for more diversity and inclusion in the IT sector. The demand for inclusion is a plea for industry transformation and growth.
In Conclusion
Diversity and inclusion are the pillars of a more promising and inventive IT sector, not merely trendy catchphrases. Tech conferences need to take the lead in bringing about change and develop into lively, varied, and inclusive events that have the power to influence how technology is used going forward.