Key Tips, Factors to Consider When Buying Newborn Baby Clothes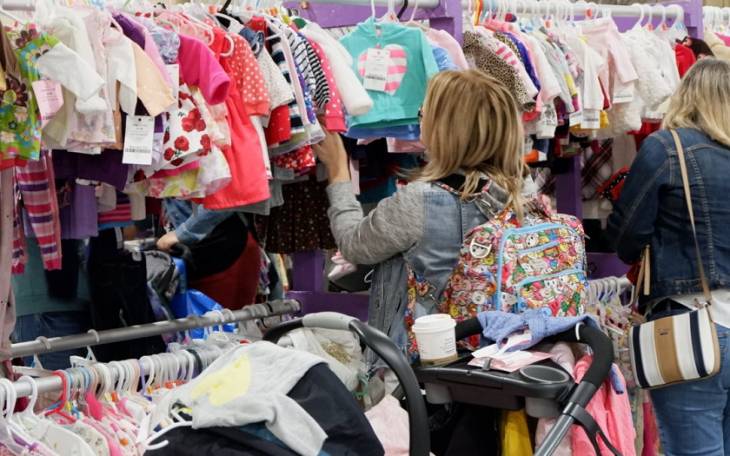 The moment you receive the good news that you are having a baby, among the first things you want to do is start planning for baby's clothing.
All parents will want to add the best quality and most suitable clothing items in their baby's wardrobe. Similarly, many new parents will want to make sure that baby's clothing is trendy and stylish, which is fine.
However, since there will be many different expenses for baby, you may want to make sure that baby's clothing is not too expensive but at the same time is good quality so that baby remains comfortable in the outfit.
When shopping for baby's clothes, you'll find there are many brands out there offering beautiful designs, styles, and options that it can be difficult to make the final selection.
To help you look beyond just stylish designs and make the right decision, we have rounded up some of the most important tips and factors new parents should consider when purchasing baby garments to make an informed decision.
1. Fabric
New parents are excited about starting this journey and want to dress their little ones in the cutest outfit. Browsing all those newborn social media posts is exciting and you can take a lot of inspiration from all the bright and funky baby clothes posted.
However, as cute as the clothes may be on social media, if baby is not comfortable wearing those cute clothing items, you shouldn't spend any money purchasing them. And the fabric that baby clothes are made from hugely determine comfort.
Baby clothes fabric must always be soft and skin-friendly. There are many cases where babies got rashes and skin irritations due to the clothes they were put on, leaving baby in a painful and distressing state.
You do not want that for your baby, so make sure that the baby garments you buy are soft and friendly to baby skin, ideally made from cotton. Other fabrics you can look out for are soy-based fabrics that are usually a good fit for baby outfits.
Steer clear of nylon and polyester as these are unable to absorb moisture, making them uncomfortable to wear for baby.
2. Price
While you may want to save some money, choosing very low priced baby clothes can mean you are getting very low or inferior quality clothes. Babies have sensitive skin so it is best to choose a fabric that gives you peace of mind and is reasonably priced.
If you have a limited budget, probably avoid fancy brand-name clothes that tend to be expensive. Instead, choose something more practical that the baby can wear every day and is within your budget.
Limit the number of baby clothes you buy for newborns. Your bundle of joy will outgrow them quickly and the clothes will not fit them, meaning they soon won't be worn.
If you wish to reuse baby clothes for, let's say your second baby, consider choosing neutral colors until you are sure of the gender of the next baby. This way if the first child is a girl and the second is a boy, you can still reuse those clothes you bought earlier.
3. Safety
When buying baby clothing, safety must always be considered as a priority.
Parents these days are very busy, sometimes doing two or three jobs to make ends meet. It's possible to miss small safety details and regret later. We're here to remind you of those saftey factors, and that as a parent you must keep safety in mind always.
When we speak of safety, you may wonder what can possibly be so dangerous about baby clothes. Well, baby girl clothes, for example, are often adorned with bows, flowers, and hooks. These may not be so safe as they can choke newborns.
Waistbands and drawstrings can also cause concerns so better to avoid them. Likewise, avoid tight elastic cloth that could make infant uncomfortable or even injure baby.
If the baby clothing article has any addon decorations on it, make sure it is properly fixed and not a safety hazard. Pay attention to the details.
4. Size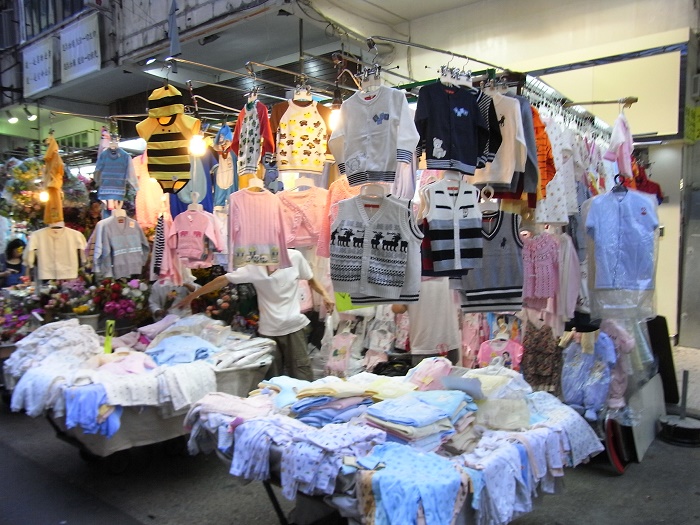 When shopping or browsing online for baby clothes, don't be afraid to ask for assistance so that you can find the right size for your baby. It can be tricky to find the exact size and if you end up buying clothes that are too tight, it's bad and will leave baby uncomfortable.
It's better to pick something slightly loose that your baby can grow into. Consider their growth rate as well as baby's weight and height when making the final size decision.
Moreover, babies in the early months and years are constantly moving around and grow quickly. Make sure baby can easily move comfortably in the clothes size you buy for them.
Measure your baby to get an idea of the best baby clothes size. Many resources online also give useful info and size charts that are applicable to most babies.
5. Practicality
When buying new baby clothes, always take into account how practical the clothes are.
Newborns spend most of their time sleeping, so select outfits with comfort in mind. Bodysuits, onesies, and gowns are some of the most practical choices for newborns.
Also look for baby clothes designs that are easy to put on and take off. As a new parent, you will be much better off that way than with fancy designs that are difficult to wear.
Additionally, check the fabrics and choose those that are machine washable and will not wear out after a few washes. It is quite common to wash and change baby clothes multiple times in a day after a feed or after changing diapers.
Some baby clothes come with special instructions, such as only dry clean, which is a big no, no! Similarly, knits and wool will require special laundry and are not very practical.
In many cases, it will be better to choose fleece instead or knits and wool.
6. Season
Some baby clothes are designed and suited for summertime only, winter, and so on. Make sure you factor in the season you are in or are entering when buying baby clothes.
Seasonal baby clothes will cater for hot days, cold weather and ensure that your baby is as comfortable and happy as possible during different times and weather conditions.
During cold weather, for example, the general rule of thumb is to make sure baby wears one additional layer than what you're comfortable wearing. If you're feeling chilly, your baby probably is too.
In hot weather, were the temperature rises over 75 degrees Fahrenheit, it's advisable to dress baby in only a single layer of loose clothing so that they don't overheat. Hats with a wide brim are also a good idea to protect baby's skin from sunburn.
Remember to keep baby in the shade as much as possible during hot weather, and comfy and cozy at all times.

You might also like...