HuffPost Shuts Down Its Unpaid Contributors Network after 13 Years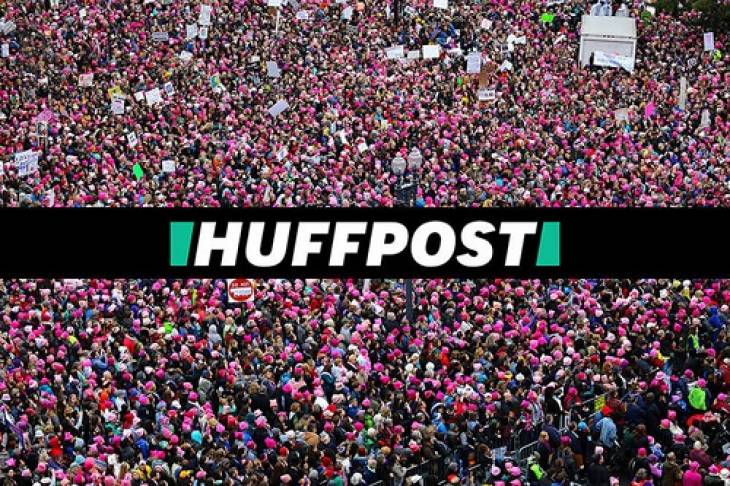 The Huffington Post (now simply HuffPost) announced Thursday it was immediately closing its self-publishing, unpaid contributors platform — which has ballooned to include some 100,000 writers — in what is perhaps the most significant break from the past under its new editor in chief, Lydia Polgreen.  
Aspiring writers, bloggers, citizen journalists and celebrities from across the globe will now not be able to contribute unvetted stories on the popular U.S. news aggregator and blogging site. Instead, regular columnists and commissioned or paid contributors will work with HuffPost editors to publish stories under new "Opinion" and "Personal" sections on the site.
HuffPost Scraps Unpaid Contributors Network, Introduces New Paid Opinion and Personal Sections
"One of the biggest challenges we all face, in an era where everyone has a platform, is figuring out whom to listen to," Polgreen, who replaced HuffPost founder Arianna Huffington as editor in chief a year ago, wrote in a post announcing the changes on the site. "Open platforms that once seemed radically democratizing now threaten, with the tsunami of false information we all face daily, to undermine democracy. When everyone has a megaphone, no one can be heard." 
Polgreen stressed unfiltered platforms had devolved into "cacophonous, messy, hard-to-hear places where voices get drowned out and where the loudest shouting voice prevails." This view of unfiltered platforms being messy places would seem valid when you consider the site is facing a $23.5 million lawsuit for libel and negligent injury based on a since-deleted article published by a member of that open blogging system.
"Certainly the environment where fake news is flourishing is one where it gets harder and harder to support the idea of a 'let a thousand flowers bloom' kind of publishing platform," Polgreen is quoted as saying before this change to the unpaid blogger contributor platform became official.
End of HuffPost Contributors Program Part of Ongoing Changes
The dissolving of the contributors platform, which drove 10 to 15 percent of the site's traffic, is only the latest change for the site since Polgreen, 42, took the helm after Huffington left to focus on her new health and wellness site. Polgreen has also changed the site's name and redesigned its home page.
Over the summer, the former correspondent and editor at The New York Times also oversaw HuffPost laying off some 40 employees, including the site's only Pulitzer Prize winner, David Wood. Polgreen has also not ruled out offering some sort of subscription product in the future.
This new change eliminating unpaid blogger contributions underscores the growing demand for high quality and professional writings today. Big publishers are now more willing than ever before to pay for high quality content. HuffPost has roughly 210 editorial employees in the U.S., in addition to the 340 who work for its international editions. More well-paid editors (and writers) may be required following this change.
Long-standing Unpaid Writers Controversy Over
HuffPost's unpaid contributors program launched in 2005 amid sustained criticism it was a disservice to the writing community for propagating a business model that ensured many writers were unpaid. Ms. Huffington had argued that writers' visibility on a routinely viral news site is payment enough. However, there are those who still saw the site's everyone-is-welcome ethos as a democratizing force in media.
Now the debate as to whether writers should be paid for their contributions at the HuffPost is over. Only paid writers will contribute to the U.S. version of the site. The U.K. version of HuffPost, however, is not abandoning its unpaid contributors platform — although it is scaling it down. Canada will also keep it. It's not clear what other outposts of the site plan to do.
"Our hope is that by listening carefully through all the noise, we can find the voices that need to be heard and elevate them for all of you," Polgreen said about the new changes at the site.  
Read Also: The Unpaid Contributor Network Model for Online Publishing Is Dying.
Related: Quick Tips for Cold-Pitching Big Publishers.

You might also like...