How to Dress for Success and Still Look Stylish as Men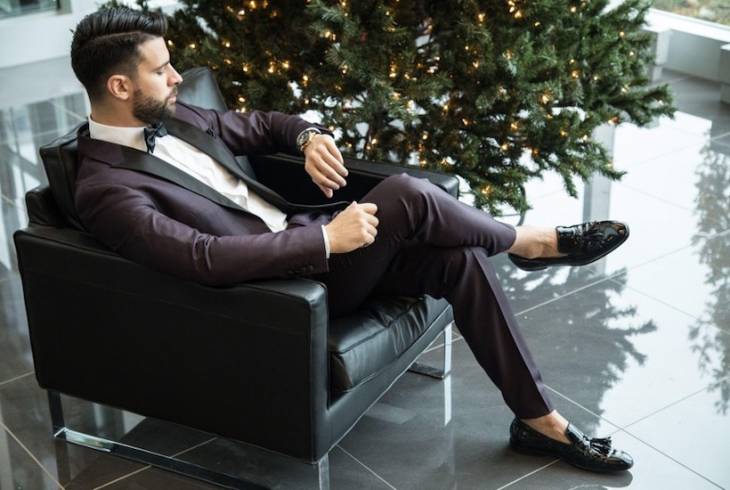 Dressing for success isn't as difficult as you may think. While there are some things you should remember, the things you should wear are often simple and can be found almost anywhere. It is just about finding what is right for you. 
Whether it be a nice suit, men's dress shoes, or even a pair of good-fitting jeans, these are all things to consider that will not only have you looking good but feeling good too.
Why Dress Well for Success, Anyway?
Dressing well for a job interview, work, occasions, or even casual events is important for many reasons. The first is that you present yourself properly. When you are dressed well, you let off an aura of confidence and perception that you are well put together and know what you are doing. 
Another key benefit of dressing well is that you feel good about yourself. When you put on a perfect suit and a pair of freshly shined shoes, you feel confident and proud of yourself. This confidence and positive self-esteem shines through, and those around you feel it. 
Those two benefits alone can open many doors of opportunity for you and bring a lot of success in your life, because you see yourself (and others also see you) in a positive light.
Men's Success Outfit Tips to Dress the Part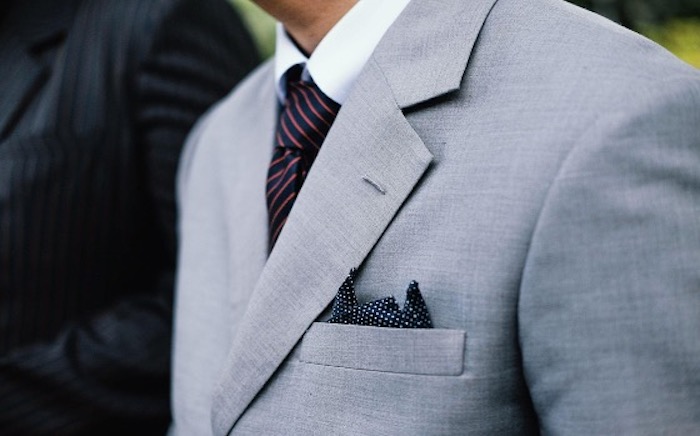 When choosing your outfit, there are some tips and fashion rules you should remember so that you get the look you are after and achieve success in your endeavors and activities: 
I. Cover the Basics
The first thing to do is to get the basics right. Ensure your button-up shirt is clean and fits properly, laces are tied, and shoes are shined. These basic details are important because if you get everything else right, dirty shoes or a wrinkly shirt will be much more noticeable. 
II. Apply Minimal Cologne 
The cologne you use must always compliment an outfit; not be the center of it. Far too often, guys make the mistake of putting on too much cologne. You then achieve the opposite effect of applying the cologne because too much of it is often just as unpleasant as too much body odor. 
III. Embrace Simplicity 
Keep things simple; there is no need to wear over-the-top detailed suits, bright socks, a comedic tie, or a hat of some kind. A suit has been a staple for decades and has barely changed for a reason; it works perfectly just as it is. 
IV. Match Your Demeanor with Your Outfit
Always remember that the way you act is part of your look. There is no point in wearing a suit if you are going to act and talk like you're at a frat party. 
A suit offers the wearer a cool and sophisticated look; your behavior should match that. 
Best Clothing Items for a Stylish Look of Success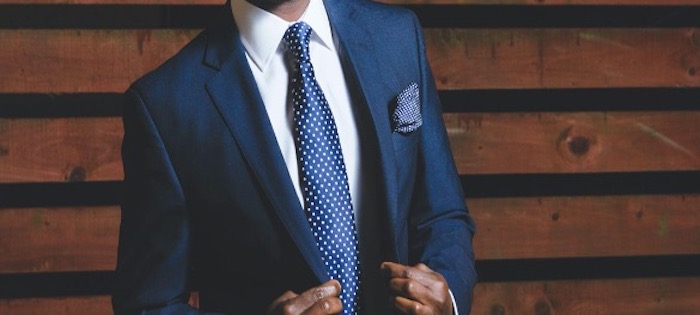 When choosing your outfit for men, there are a few staples that should always be at the top of your list when choosing an outfit, unless the occasion dictates otherwise: 
1. Black or Blue Suit
A black or blue suit is probably the most popular outfit to wear when you want to manifest success in the workplace. There are very few people (if any at all) who don't look good in a tailored suit, especially considering suites are also incredibly versatile.
If you are going for an interview, have a meeting with a client, or you are simply going out for an office dinner, these are all opportune times when you can put on your suit and instantly look like you deserve your spot at any table. 
2. Leather Shoes
If you want to look like a CEO in waiting, sneakers may not really be the shoe of choice in this case. While sneakers do have their place, leather dress shoes will always be the better option when you want to look stylish and successful. 
Of course, personal taste will dictate the style you pick. But, if you aren't sure what to wear for a stylish look of success, Oxfords, Brogues, and some dress boots will do the job perfectly.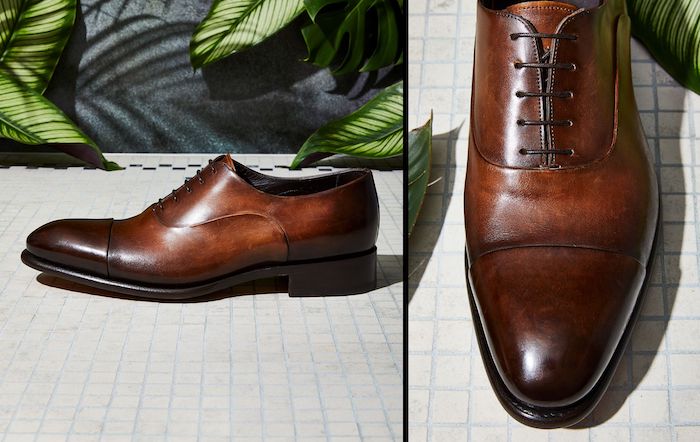 Sticking with leather is almost always the better choice, and if you have a black or grey suit, a black pair of shoes will do the job. If you have chosen a blue or even dark green suit, dark brown shoes match perfectly. 
Also, your belt should always match your shoes, or at the very least be a similar shade. It is a subtle touch, but getting it wrong will make it stand out, like wearing white socks with dark trousers. 
3. Neutral-Colored Tie
A formal outfit isn't complete without a tie.
Once again, a simple, neutral-colored tie is more than sufficient, but knowing which knot to tie is the difference between a rookie-looking tie and a professional-looking one. 
There are multiple tie knots to choose from; find one that fits you best. A tie knot is considered a mark of the wearer's personality; choose wisely. 
4. Dark Socks
As mentioned earlier, wearing white socks with dark trousers is a small but glaring mistake that is noticeable right away. Black socks are all you need, and as long as they go above the ankle, they are more than good enough. 
5. Fitted Jeans
While not as common in very formal settings, a pair of fitted jeans has its place. 
If you are attending a semi-formal event, a lunch meeting, or something similar, an entirely formal suit will almost always make you look overdressed. 
Fitted jeans with a button-shirt, no tie, and a sports coat or jacket, is a simple yet ultra-stylish look that will keep up your reputation while remaining suitable for the occasion.