How Employees on Social Media Impact the Success of B2B Organizations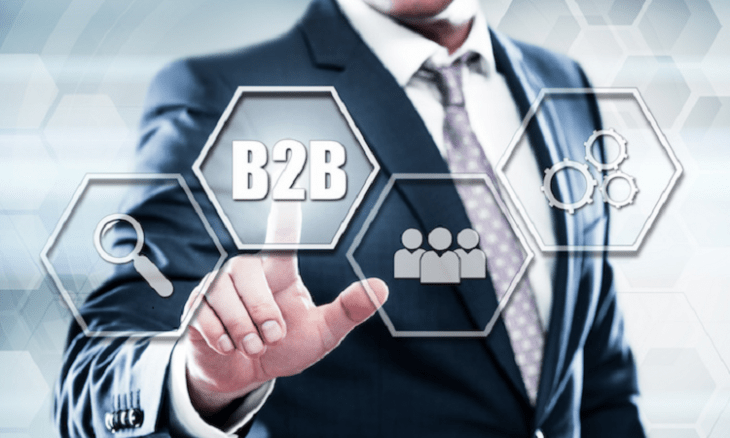 B2B (Business-to-Business) marketing strategies follow the same principles as consumer marketing. They, however, are not executed the same way. The price and popularity of a product are the primary elements that influence customer choices. But with the B2B buyers, their decisions are based on the price and profit potential of a product or service.
Given these facts, B2B marketing is mostly done by companies that produce products or services that have no practical use for most consumers. Even then, it is a strategy that is also used by businesses selling services and products bought by clients and other companies.
Social networks have a significant share in today's marketing methods according to many digital marketing experts. The network grows with every passing year. It may be designed for people to connect and share about different life events via pictures, text, and video posts, but it has evolved into an entity that services a larger purpose.
That is why marketing professionals and consumers alike gravitate to social media platforms to research buying decisions, as well as get product recommendations.
With social media having an active user volume of nearly 3.03 billion people, that is almost half of the global populous. B2B organizations can leverage this platform to market their brands and increase their online awareness.
However, it is prudent to appreciate the fact that social algorithms keep changing, and this presents a significant hurdle. It makes brands harder to be seen. And with nearly 96% of the users that talk about brands not following such brand-owned profiles, there is the need to look at better ways of doing brand marketing.
One of the most effective ways of going about it is to have your business employees sharing and engaging about your brand with each other and with customers on social media.
Employees Can Boost Your Business' Engagement on Social Media
Statistics show that 84% of the buying decisions people make are based on recommendations and referrals from trusted sources, such as their family, friends, and close colleagues. That is a figure worth remembering when trying to bolster your marketing campaign.
It is possible to see notable ROI when you interact with your target and existing clients as you strive to establish a substantial online presence.
To tap into the social network and have a resounding presence, you can make the process faster and more effortless by leveraging your workers' social networks. They will help in driving web traffic, increasing lead volume and quality, and boosting social recruiting, thereby amplifying brand visibility. It is a marketing technique known as employee advocacy.
But companies at times have some reservations about this; they fear their staff sharing sensitive company information on their social accounts. It should not be such a significant concern since the employees may already have discussed and shared about the business and talked about the brand with others online.
Weber Shandwick, a global PR firm, says that 98% of the workers are on social media and half of that number already is posting about their respective employer or company.
Some of the top brands such as T-Mobile, Dell, and Adobe have seen the potential in such numbers. Hence, they are taking advantage of an employee advocacy program to harness their employees' social media activities to bolster their brand marketing and awareness efforts.
Firms in commercial real estate, staffing services, technology, finance, and accounting, as well as telecommunications among other services-oriented sectors are also tapping into employee advocacy.
Benefits of Employee Advocacy for B2B Organizations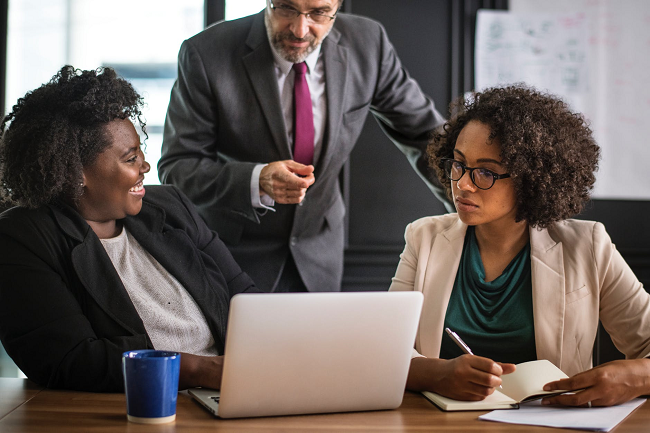 Now that you have some insights on how to enable workers to be more active on social media, the next question you may have is how it all benefits your business or organization.
Here are some areas where an employee advocacy program can help boost the ROI on your brand marketing and awareness campaign:
1. Marketing
It may be a strategy born in the marketing department, but it has morphed into something unique. The staff in an organization now can have an active role in the marketing campaigns. They, thus become an extension of the marketing team.
And with such an approach that involves leveraging social media, companies can take advantage of it for their marketing to achieve the following:
To increase the visibility and reach of their brand
Cut-costs and increase the effectiveness of leveraging paid social
Increasing the volume and quality of organic leads.
Be among the recommendation that people get from trusted sources such as their friends, colleagues, and family.
A recent survey shows that 79% of the respondent's firms reported having registered an increase in their online visibility after implementing a formal employee advocacy program, with 65% of them also reporting an increase in their brand recognition.
2. Sales
Get the marketing aspects right, and you will notice its positive effects on sales. With that said, the use of phones and emails to push marketing efforts may still be necessary, but not enough if these are the only methods in place.
Sales teams are looking to social media because that is where the global market is, and they are doing this unique a technique called 'social selling.' It is a practice whose importance cannot be overstated in the present digital age.
The scene has many players, and the sales teams are but a small part of the story. Social media present a gateway into a massive number of potential recruits that can help drive sales, and this includes the employees. The workers on social networks can increase sales by:
Increasing the size of the deals
Improving the win rates
Boosting the tactics employed by nearly two times
Researching figures show that take advantage of an employee advocacy program in your B2B organization can help drive up the win rates by 15%. Moreover, it can double the pipeline and increase the delivery of larger deals by 48%.
3. Employer Brand
The perceptions people have about your business and work culture influences your brand's recognition. Having a positive employer brand can aid in attracting and retaining quality workers. Such a workforce plays a significant role in the growth and success of your company. They also have a part in the bigger picture of how your customers and prospects view and associate with your brand.
Given this, employees on social and hemp the business' brand by:
Showcasing the workplace culture
Increasing the retention of new staff members
Helping to drive top talent
According to Glassdoor, many consumers in the U.S. (75%) believe that organizations with the top executives and managers active on social media where they share about their brand's values and core missions are trustworthy.
It by the business may benefit from having its staff advocating on its behalf on social media; then the workers also stand to benefit. It provides them the window to boost their professional and personal online profiles as they expand their social networks by engaging with their peers.
Overall, this helps them expand their professional reach and to establish meaningful and lasting relationships. In short, you will have better informed, connected, and engaged employees.
Merge the Professional Aspect with the Personal in B2B
Check any marketing textbook and you will discover how different B2C and B2B marketing are in various areas, including buying influences and motives, technically qualified buyers, etc. And while the differences stand, they at times make the business buyers forget that they also are consumers at heart.
Take the example of rational buying motives; they may be essential but can be supplanted by more basic instincts, such as reducing risks. The changes in life and work balance can affect how, when, and where messages are sent and received. It is hard to overlook this, especially when the behaviors and intents of the business professionals in the digital space are no longer opaque.
Since we are in an age where business-to-human is the order of the day, rising to the occasion to meet the demands of this kind of world requires new skills, which include:
a) Understanding What Makes Them Tick
Recognizing job titles, top accounts, and leading buying personas is essential. However, the principal objective is to understand what keeps these professionals up and night. You should look into drive these primal motivators and their secrets for grabbing attention.
b) Knowing What Makes Them Take Notice
Create great content and will help you generate demand; however, this should not be your primary goal. But even then, you need to ensure that you go about it the right way by churning personalized, informative, relevant materials.
c) Knowing What Works
It may be hard to gauge pipeline and revenue contribution, but it is necessary. It calls for intensive cooperation with the sales team and utmost data hygiene coupled with the latest tech. Taking such an approach makes marketing a self-funding and strong element.
Conclusion
Hopefully, you now see the value of employee advocacy and how its implementations can help your B2B company register better ROI from its communications, sales, HR, and marketing sectors. It is a program that applies to every business, and its utilization demands leveraging social media.
Moving forward, you should strive to establish your plan and adapt it as early as possible.