The Best VOIP Phone Features for Businesses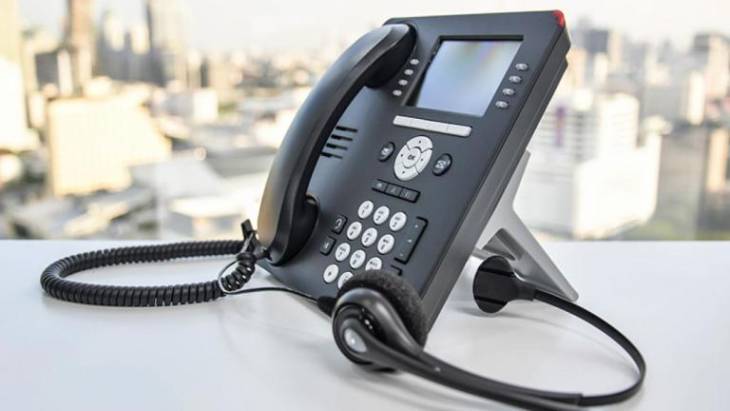 Many businesses have transitioned to voice over internet protocol (VoIP) business phone systems because of the reliability, efficiency, and many great features of the phone systems. VoIP allows you to cost-effectively call distant people over the internet.
While there are many advantages to using VoIP phone systems, including using the internet makes it much cheaper than paying regular phone rates, the most valuable features of VoIP services arguably benefit small businesses more.
Besides options like voicemail, toll-free numbers, call forwarding, call waiting, and remote operation, you will find several other VoIP features that can help your small business meet its communication needs and thrive.
If you are a small business, it's important to understand the various business VoIP features offered by service providers, as well as how to effectively use these features. That way your business communications can stay centrally managed even if your employees are using different devices or working from home.
Top VoIP Features for Businesses
Here are some of the best VoIP phone features that can greatly benefit your business you should look out for if VoIP powers your business or you want to install a VoIP business phone system:
1. Inbound Rules / Call Routing
Inbound rules allow you to route incoming/incoming calls to a specific location based on several factors. For example, calls from particular callers can be transferred to a temporary extension of another user, or can be routed to an interactive voice response (IVR) or queue.
With 3CX phone system, an open standards communications solution suitable for any sized business that wants all the features of an advanced contact center installed at the office or hosted in the cloud, for example, you can route calls based on caller ID, DID number, or the number of the main stem.
The client company can be transferred to a system where they always get priority support from a live agent, while other users can be routed to a system where they have to deal with IVR. This means that only urgent problems can be transferred to a real-life agent and in so doing support can be given to those who are top priority or really need it urgently.
2. Call Reporting / Analytics
One of the main points of using VoIP is that you have immediate access to analysis and reporting on your system's calls. It will help you analyze the performance of individual and collective agents and ensure customer satisfaction.
You can review the wealth of data that includes missed or abandoned calls, average talk time, callback queue, average wait time queuing, and call distribution data.
VoIP call reporting and analytics can also give you detailed information about agent performance and allows you to make the necessary changes to improve customer experience and satisfaction.
3. Interactive Voice Response
As the name suggests, interactive voice response (IVR) allows callers to interact with the system using your company's voice menu.
Using a customized pre-recorded greeting, IVR allows callers to have their problems solved without speaking with a live agent. If the IVR cannot solve the customer's problems, there's the option to be transferred to a live agent.
Using IVR significantly reduces agent calls you have to deal with when giving callers an alternative means to solve their problems automatically.
Should the user need to speak directly to an agent, IVR allows you to filter calls that will then be directed to the appropriate department.
4. Call Recording
Sometimes, you want to go beyond just looking at the data and "Join in" on some phone calls to see exactly how your agents interact with customers.
The call recording feature allows you to record and analyze the individual call level and better direct your agent about interacting with callers.
5. Call Queuing
The ability to queue a call is essential for large businesses, or businesses that receive many calls simultaneously.
If your organization receives many calls, you can use multiple call queuing to put callers in the queue until their demand is transferred to the next available agent, instead of calls bouncing or going unanswered.
6. Call Reports
The details is in the data. As a business, tracking important data will help you figure out where to direct your company's time and energy.
A managed, cloud-based VoIP phone service can provide valuable data, info about bandwidth usage, allowing you to see your data usage over time.
Detailed call reports can also let you view your company's inbound and outbound call history and other details, including the central rate, duration, originator, destination, and cost.
All that is data that can provide you with valuable insights on areas to improve and correct.
7. Call Screening
The call screening feature is one of those features of VoIP often overlooked in the business world, but that could be useful. This feature allows you to see the number on the caller ID and choose how to treat it.
For example, if your partner calls, you can redirect the call to your mobile phone number. Or if a caller continues to try to sell you on some random offer, you can screen them and decide what to do with their call.
8. Call Conferencing
Most people know about call conferencing with VoIP services, but not everyone takes advantage of all the features that may come with it.
Often, you can monitor the conference floor as several people talk to each other on the same line and even turn off an individual. It also allows you to manage invitations, "hand-raises," as well as what is known as a "conference bridge," and so on.
The online conference can be messy and confusing if not handled properly, so this is a great tool to learn how to use.
9. Voice to Email Transcription
Voicemail to email transcription transcribe your voicemail to text and sends it to a preferred email. It can be a handy feature for proper record keeping.
You can read the email transcripts later in your free time to go over people's names, numbers, and addresses, or simply to record other details from calls.