Best Tips for Ecommerce Businesses to Avoid Shipping Nightmares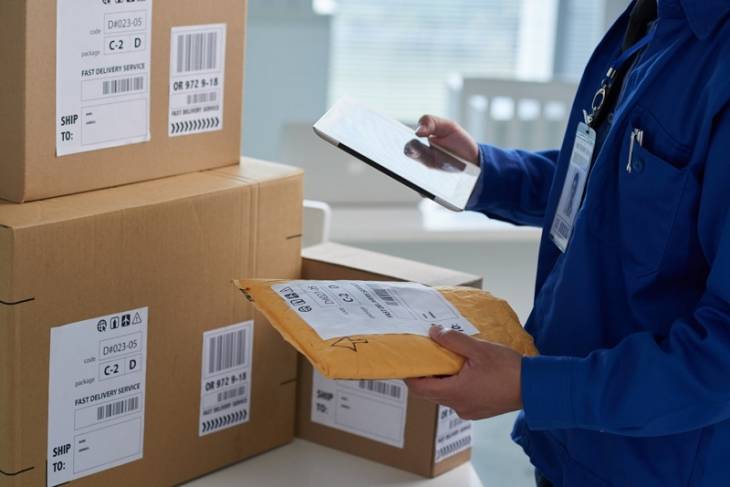 Believe it or not, more than half (51%) of the population prefers to shop online, ordering products from various ecommerce sites. That means there are many shipments going out every day.
As an ecommerce store owner, you need to start thinking about your shipping process. How can you make it affordable, and keep your customers happy time and time again?
When shipping out dozens of orders each day, it's only natural for the process to feel a tad overwhelming. You need to find ways to make the process less stressful and more efficient.
Streamline the Ecommerce Shipping Process
Here are a few simple shipping tips to help you streamline your ecommerce shipping operation and keep things running smoothly day in and day out.
1. Pay Attention to How Much Your Products Weigh
No matter what you're shipping or how you're shipping it, you'll want to pay attention to how much your products weigh.
For most shipping methods, the weight of the item determines the cost of your shipment. The heavier it is or the larger it is, the more it will cost to ship in the first place.
Before you start looking into shipping options, think about the average weight of your items. Are you shipping light goods like t-shirts or are you sending out heavier ceramic art pieces?
If you're shipping lightweight objects, basing costs off of the weight makes the most sense. But if you're shipping heavy items regularly, flat-rate parcel post may be your best choice.
2. Think About Your Packaging
Reusing boxes is cheaper, sure. But it also makes you look less professional.
Instead of reusing boxes, always send products out in new packaging. This means stocking up on new boxes and making sure you have the right sizes for your products.
Plain cardboard or flat-rate shipping boxes are fine, especially when you're first starting out. But as your company grows, you may want to invest in branded packaging.
Print boxes with your logo on them. Add creative or inspiring slogans. And pay attention to the way your shipping labels look.
The more personalized the packaging is, the more professional and established it makes your business look.  
Remember, the boxes you send out are the first things your customers see after they view your website. You need to make sure the materials look great and professional every time.
If they're old, stained, or damaged from anything other than getting handled by the mail carrier, it may cause your customers to lose confidence in your brand.
3. Make Insurance an Option and Tracking Standard
When customers buy your products, they're investing their hard-earned money into something they want. If it doesn't arrive or gets damaged in transit, they want to know that they're not out the cost of the item entirely.
Shipping insurance is a great way to give them peace of mind. If the package doesn't make it, they get their money back without any hassle and you're not out the sale.
And if your customers are really worried about the packages, send them as certified mail through the USPS. Check out this article for help understanding USPS certified mail.
Remember, these are add-ons that customers can select. They pay for the insurance or certified mail stamp on top of regular shipping charges. All you have to do is offer it.
Make Tracking Standard
Insurance is a great add-on, but one thing you need to include free of charge on all shipments is tracking. Customers love knowing where their packages are at all times. Without a tracking number, they may blame your company for any delays in the shipping process.
Stay ahead of the game and offer it as part of every sale free of charge. It only costs you a small amount for each sale, but it will keep your patrons happy.
4. Don't Over-Invest in Gadgets
When you're first starting out, you want every gadget under the sun that might make your business a bit easier or more efficient. But there's a time and a place for those gadgets.
Take a moment and think about what you really need to get packages shipped off on-time. Is a fancy label printer really something you need? Or would you be better off using that money to design custom packaging?
Shipping items to your customers doesn't have to feel complicated.
All you really need is an accurate scale, a reliable printer, and an internet connection. These will let you print packaging slips and shipping labels right at your warehouse.
As your business grows, you can start to invest money into those gadgets and tools. Remember, the more you can streamline your operation, the cheaper labor will be. Just make sure to review your budget before making those purchases.
The last thing you want to do is go into debt for a tool you don't really need or can wait to invest in until your finances are a bit stronger.
5. Review Your Costs Regularly
Shipping rates can take a lot out of your operating budget. And the packaging, tools, and ink required to get the job done are things you can't skimp on. But that doesn't mean you should sit back and pay whatever you're quoted.
Review your shipping costs every quarter and see if there are ways you can cut costs. Often, larger shipping carriers offer discounts for businesses sending out frequent shipments. You just have to ask around.
If you don't qualify for discounts, consider passing the cost of shipping onto your customers.
They can pay the exact amount for each order at the time of purchase. Or you can factor the cost of shipping into the cost of the product. This gives customers the idea that they're getting free shipping instead of pre-paying for it.
Conclusion
Apply these shipping tips today. The tips should help you simplify your operations and save you money in the long-run. Use them and see how your business improves and thrives.