Best Lead Generation Techniques for B2B Companies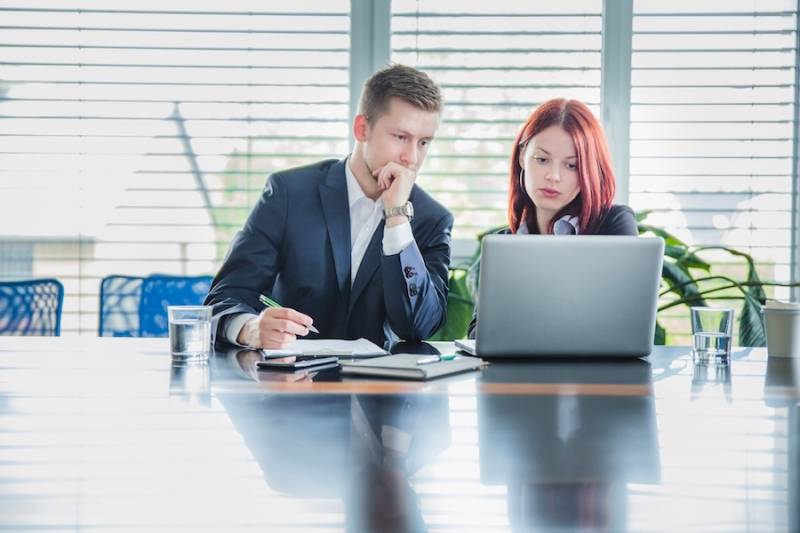 Lead generation is a marketing method for bringing new business to a firm. And we all know how important this marketing activity is to survive in today's cutthroat market.
But you may have wondered: Is lead generation a one-size-fits-all affair?
No, it isn't. It is just a part of marketing, and as it's often said in the industry, "marketing is a guessing game." You never know what may work and what may not.
With that being said, however, there are some golden rules that never change that you can use to succeed at lead generation no matter the industry you are in.
7 Best Tips & Strategies for Lead Generation Success
For starters, you can always find a professional client acquisition company such as Ramped that'll handle your lead generation and ensure all your processes are right.
However, sometimes you want to do it yourself.
Suppose you don't have the budget to hire a client acquisition agency or you just want to handle everything yourself, the following seven tips are a must.
Mix these tips with a dose of creativity and I am sure the leads will start flowing in to your business freely sooner rather than later:
1. Look for errors on your website and fix them
Let's start the list right from the basics. That is, to look into your business website and fix any problems. Your website is the first point of contact with your leads and it has to be seamless.
If you are like other average businesses, ONLY rectify the obvious blunders on your website and in so doing be prepared for average or below average results. But, if you want something truly exceptional, or extraordinary, you will have to work for it.
When was the last time you looked into your own website for errors with the mindset of fixing them? Never? A long time ago? That is the problem. 404 pages, technical glitches, broken pages, errors and slow site speed are problems that create havoc on your site, without you knowing, leading customers to leave early or prematurely, without converting.
Fix all errors so leads have a reason to visit your business website, stick around, and spread word about your impressive online store.
2. Track your website visitors
Before revealing how tracking your B2B website visitors can be useful for lead generation, let me first begin by telling you what it means in the first place. It means tracking down companies and individuals that visit your website and enriching the site with valuable information and acurate details.
It does not matter whether these companies or entrepreneurs fill out forms on your website or not, you can still track considerable amounts of information about your visitors. There are many web analytics and monitoring firms providing these services with very effective solutions.
The free Google Analytics tool is a great service to start with when it comes to tracking your website visitors. The idea behind this is filling your sales and leads with anonymous companies and potential clients interested in your business. This is an inexpensive, and at the same time, immensely helpful strategy to acquire new leads.
3. Take tests to make it the best
Don't worry, this step does not involve you being put personally to test. Rather, it is your website that would be. The best way to ensure your website is capable of converting leads into customers is to test it to see if it converts optimally and actually increases sales.
Perform thorough A/B tests and check the results. Examine effectiveness of different elements on your website, like the placement and color of subscription forms and "Buy now" buttons.
Also, as time passes, you can always experiment with A/B tests to figure out what more you can do to attract and capture your target audience's attention and business.
4. Don't forget 'Personalization'
Personalized marketing is invaluable these days. Why? Because it sets you a class apart from lazy marketers and your clients expect it.
Your conversion rates will not be optimum if you are utilizing an impersonal, common landing page or marketing message for all users. However, if your landing pages, brand messages, and emails are personalized for the end-user, it will increase your conversions manifolds.
In a way, you are speaking to each lead and potential customer individually when you personalize. This gives them more attention, which they may not be used to but will love, and thus naturally increasing chances of converting them into a paying customer and increasing your overall sales.
5. Go mobile
With a whopping 2.71 billion smartphone users in the world today, you just cannot afford to avoid tapping into the popularity of mobile devices for your business marketing.
Millennials and the younger generation, in particular, constantly use internet-connected mobile devices to surf websites, fill forms, drop inquiries and so much more. You can reach them via mobile marketing, which starts with having a mobile optimized website or online store.
Now, imagine the number of leads you will miss out on if your website is not optimized for mobile phones? In fact, did you know Google penalizes websites that are not mobile-friendly?
Take it from the previous point and test whether your websites are operating as efficiently as possible on mobiles. Start with Google's mobile friendly test tools to help with that. Be sure to apply the tools' optimization suggestions to improve your website's mobile friendliness.
6. Guest blog to expand your reach
Guest blogging is posting posts on other websites and blogs with the approval of their owners, ideally blogs with a sizable readership that could also turn into your customers or fans.
So, first up, make a list of such authoritative and popular websites where you can post. Then initiate a conversation or drop a mail about what you want to post about and list to the website admins or editors the values that your post can add to their website.
If approved, go ahead and submit a high quality and informative guest post that demonstrates your expertise and showcases your value. Leverage their viewership for instant reach to new leads and potential customers. A good number may turn into loyal customers for your business as well.
7. Spread the word with visual content
Visual content is very popular with internet users and it spreads like wildfire online. You can tap into it and the popularity of visual marketing to improve your reach and engage more leads.
For example, infographics are very pleasing to the eye, with interesting and valuable information and data condensed in them that is easy to read and digest. Adding this type of visual content as part of your content marketing mix has proven quite effective.
Other types of visual content you can use to attract new leads include videos, memes, and relevant screenshots. These are very effective as they are visually stunning. They generate more views, thereby increasing the chances for conversions and generating more leads.
Don't forget to also use interactive content to reach and grow your audience, including interactive maps, surveys, quizzes and polls for boosting engagement and your marketing.
Ultimately, generating leads is not an easy job. But with these proven techniques, combined with your hard work and dedication, you will definitely be able to achieve good results.