The Benefits of Pursuing an MBA Course—Part-Time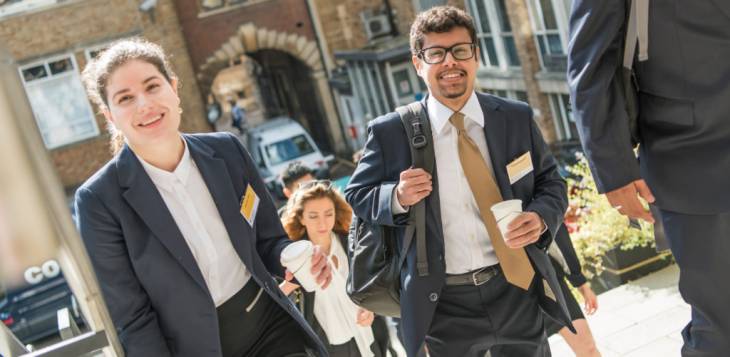 MBA College Students. Cambridge Judge Business School.
A master's degree in business administration (MBA) presents a great opportunity for advanced career development, which opens exciting business opportunities for graduates. Over 50% of MBA graduates worldwide are senior managers or board directors.
Additionally, professionals with MBAs feel a greater sense of confidence in their marketability, as well as the wealth of information they can bring to various endeavors, according to The Wharton School, collegiate school of business at the University of Pennsylvania. In a highly-competitive job market, an advanced degree can help set an applicant apart from their peers.
As far as pursuing an MBA goes, there are two routes. First, you can register for a full-time course. The second option includes enrolling for a part-time program.
Many skeptics stay clear of the second route. However, a part time MBA program comes with its own benefits that fit today's peculiar times where we are juggling lots of things.
The following are some of the benefits and highlights of a part-time degree course.
Saves time
A full-time course demands your full dedication. You have to skip all other activities to complete the course. What if you're short of time and can't attend all the classes in the full-time program? If that's the case, you may be forced to exit the course altogether, which you do not want.
However, with a part-time course, you don't have to commit full-time to the program. Also, many part-time courses come with flexible schedules to suit our busy lifestyles. Part-time programs allow you to make the best out of your time while completing the program.
Cuts down on cost
Generally, full-time degree courses can be very expensive. Your budget could sky-rocket quickly if you enroll for a full-time MBA course and even opt to stay in the college hostel.
A part-time MBA program, however, can be easier your pocket. Firstly, such courses are generally cheaper. Secondly, you don't have to visit the college too often, which further reduces your transport costs as well as hostel upkeep costs
If you add up the savings, a part-time course can turn out to be extremely cost-effective.
Pursue multiple responsibilities
Most people take up many roles by the time they finish their bachelor's degree. Some folks, for example, have to look after their household and business affairs while still studying.
A full-time course can hinder you from effectively carrying out any other responsibilities. However, a part-time program is flexible enough to allow you carry out all your other responsibilities. You just have to manage your time appropriately.
In conclusion
If you have multiple responsibilities and are time-pressed, a part time MBA course is a great option to achieve your MBA academic needs. Without committing all of your time and huge sums of money, you can conveniently pursue part-time MBA courses and complete the degree.
Just ensure you enroll in an accredited center and manage your time well to achieve your goals.