Susanne McGraw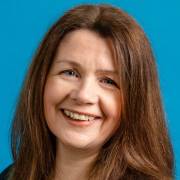 Susanne McGraw is Head of Personal Injury at Watermans Solicitors.
She has been practicing as a personal injury solicitor since 1999 and is an accredited specialist in personal injury law. She has considerable experience in dealing with a large variety of claims such as road traffic accidents, medical negligence claims, accidents at work, public liability, and catastrophic injury claims, along with different types of industrial disease and CICA claims.
"Outside of work I enjoy spending time with my family, with my two young children occupying a large amount of my social time. When I get the time I listen to music and play the guitar – much to the amusement of my family."