Alina James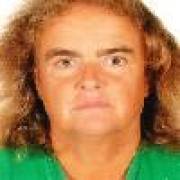 Alina James is a legal translation project manager at Barnes, Thompson & Brown, a leading provider of legal translation services in Australia. She is also an avid social media user and blog writer.
Her interest in writing became important to her in 2001 after she gained an MA in Applied Linguistics and started to move into writing as a means of securing an income. She has since then specialised in writing blog posts and web pages for a variety of clients including those in the legal and translation niches.
Alina has built up the ability as a highly skilled writer to communicate with a variety of audiences and in an array of styles and formats. Over the past few years, she has worked with executives, entrepreneurs, industry experts and many other professionals in writing and publishing, SEO web content, blogs, newspaper articles and more.