5 Skills Every Freelance Writer Should Learn to Thrive in the Digital Age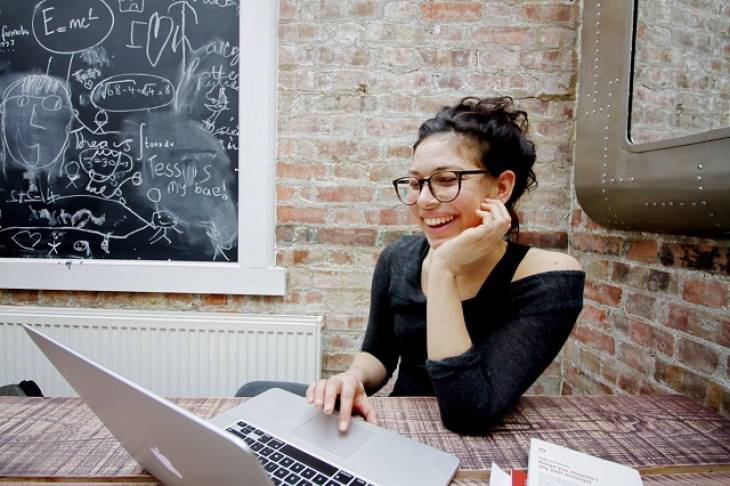 Some may say that all you need to have a successful freelance writing career is simply writing prowess. While that isn't entirely untrue, your writing skills alone will not guarantee success in the freelance terrain.
There are new and advanced freelance writing skills that must also be mastered to excel in the demanding field, and any writer that refuses to learn them is almost certain to endure a frustrating freelance writing career that may end in failure.
Advanced Skills for a Successful Freelance Career
Of course, one's competence in the popular art form remains the bedrock for success in freelance writing. However, these 5 other skills are certain to catapult any hard-working freelance writer to the pinnacle of the field.
1. Search Engine Optimization Skills
SEO has become part and parcel of freelance writing with a majority of assigned tasks requiring SEO expertise to be properly completed. It is no longer enough for writers to craft top-quality web content and articles that are both engaging and compelling. They also need to be able to create optimized content that will rank highly in SERPs (Search Engine Result Pages).
The principal SEO skill a freelance writer should endeavor to master is SEO writing, which basically involves conforming to certain laid-down search engine rules so as to maximize the written content for search engine rankings. Keywords are building-blocks of SEO and SEO writing, and only freelance writers that have proven to be capable of utilizing them earn the trust of prospective clients. This isn't just about properly incorporating keywords into content, but also includes every other keywords-related practice like keywords research and the use of clickbait titles.
More and more clients are beginning to assign on-page SEO tasks like keyword placements to freelance writers; hence, any writer that refuses to adopt this unique skill is certain to lose a large share of the customer base. Off-page SEO skills like link-building and guest post outreach can also be valuable for freelance writers to possess although they are not pivotal to the completion of a content writing task.
2. Social Media Marketing Skills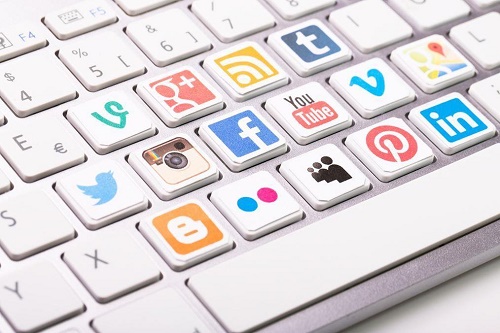 It is not unusual for freelance writers to be completely oblivious to the use of social media for digital marketing purposes, yet more and more businesses are incorporating social media platforms into their digital marketing strategies.
With social media websites like Facebook, Twitter, Instagram, and Pinterest home to billions of online users, this marketing channel has become both popular and critical to the success of businesses.
Marketing campaigns carried out on social media often involve the use of very catchy sales copies that target specific customer bases. A freelance writer must not only know how to write sales copies that are guaranteed to convert web visitors, but also be proficient in the use of different social media websites.
It is important for writers that are assigned copywriting tasks on social media platforms to understand that it entails using a different kind of writing tone and style. Crafting content for traditional online publishing mediums like blogs and websites involves a conventional writing tone most freelance writers are able to apply. However, when the platform is a social media website, the style of writing employed must be restricted to communication patterns of the platform. A freelance writer that wishes to be highly rated, hence, must ensure that his or her expertise also covers social media marketing.
3. Graphic Design Skills
Graphic design is a completely independent sub-niche of freelancing and one that requires both talent and dedication to master. As a freelance gig, graphic design is quite lucrative today and provides an avenue for experts in the field to earn a respectable income on a consistent basis.
There are, however, certain freelance writing tasks that require the expertise of a writer who is also adept at using popular graphic design software like Corel Draw and Photoshop. Thus, a writer that possesses a graphic design skill is guaranteed to get more freelance work and earn far more money.
4. People Management Skills
People skills are attributes that can be universally applied in any occupation. However, there probably isn't any job field online that requires the consistent implementation of a variety of people skills as much as freelance writing. Freelance writers come in contact with many clients who all exhibit different traits and interact in different manners. It behoves of a writer to be consistent with his or her display of professionalism regardless of the type of client that is being interacted with.
One way of ensuring that interaction with every prospective client irrespective of their background goes smoothly without any drawback is by incorporating people skills in new and innovative ways in one's approach. Some top displays of people skills every freelance writer must demonstrate include:
a) Patience and tolerance: These are perhaps the most important attributes a professional in the freelance writing field needs. From time to time, one is certain to come in contact with clients that have difficult personalities. Only when the writer consistently exhibits both patience and tolerance does the client-freelancer relationship stand a chance of yielding a fruitful outcome.
b) Solution focused: A freelance writer must endeavor to be solution focused when dealing with clients. Communicating with clients can indeed be distractive if one is paired with a client that is unable to properly express him or herself. This is why a freelance writer must always be focused on resolving issues related to the assigned task.
5. Blogging Skills
Since more and more writing tasks assigned to freelance writers comprise of informative posts for blogs, having in-depth knowledge of the blogging process certainly comes in handy. Most of the blogging skills a freelance writer must learn are tied to the popular content managing system, WordPress. Being adept in WordPress management is definitely a skill that is valuable today. It makes a freelance writer more marketable and ensures the writer can also handle blog management tasks for prospective clients.
What other skill do you think freelance writers need to learn today to thrive in the modern world? Share your tips in the comments section below.

You might also like...