47% of Business Owners Report Pre-Covid Revenue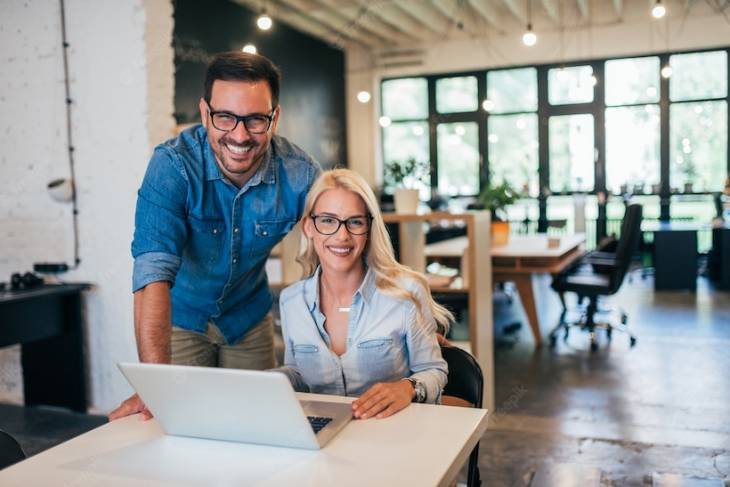 With Small Business Week 2022 in full swing from May 1 through May 7, almost half (47%) of small business owners now say their businesses have already returned to pre-Covid revenue, according to a report by the personal-finance website WalletHub. 
"Things are returning to normal in large part because the pandemic has become more benign. Businesses are back open, and people are increasingly feeling comfortable returning to pre-pandemic habits," said Delaney Simchuk, WalletHub analyst. 
But we're not completely back to normal yet, though. 
Only about 4 in 10 small business owners think National Small Business Week helps their business. "The event puts small businesses more on consumers' radar and encourages spending, but the impact is short-lived and not discernible for many business owners in terms of revenue," said Simchuk.
Still, now is a good time for busines growth.
Now a good time for business growth
Roughly 7 in 10 small business owners think now is a good time for a small business to grow. And there are a variety of reasons why now is a good time for business growth, including the economy remains strong overall, consumer activity is increasing, and office space has gotten a lot cheaper. 
Moreover, reduced headwinds from the pandemic generally make the current environment look a lot rosier compared to the past couple years.
For small businesses looking to grow during this opportune time, they can strategically use personal cards for business, says WalletHub. 
76% of small business owners say they have used a personal credit card for business expenses. Convenience is a major factor here, as a lot of people will use the first card they pull out of their wallet, or they'll go with the card that has the most credit available. Plus, you can strategically use personal cards for business if they have the best terms for the transactions you're trying to make. 
"There's no rule against using a personal card for business, and you won't be opening yourself up to greater liability because you'd be personally liable for business credit card debt anyway," said Simchuk.
Save on business expenses with a consumer card
According to WalletHub, small business owners looking to save on their financial products should consider general-consumer products in addition to those branded for business use.
"Having more choices increases the odds of finding a great deal, and using a consumer credit card or bank account could pay dividends in other ways, too," said Simchuk. "For example, the user protections on small business credit cards are inferior to those provided by general-consumer cards, yet both types of cards require a personal guarantee from the cardholder, so financing business expenses with a consumer card is actually safer and may get you a low interest rate for longer."
"Similarly, with bank accounts, the yields on consumer accounts are often higher than those on business accounts, so it makes sense to keep the company's money in a consumer account if you're the only owner," Simchuk adds.
The bottom line is small business owners should compare a wide range of products thoroughly to find the best terms, even if they're not from a 'business' account. Simply choosing whichever bank is closest to your office is not a recipe for success."
WalletHub also released its editors' selections for the best business credit cards and best business bank accounts of 2022 in order to help small business owners find savings on their key financial products.