14 Different Types of Blogs You Can Start and Make Good Money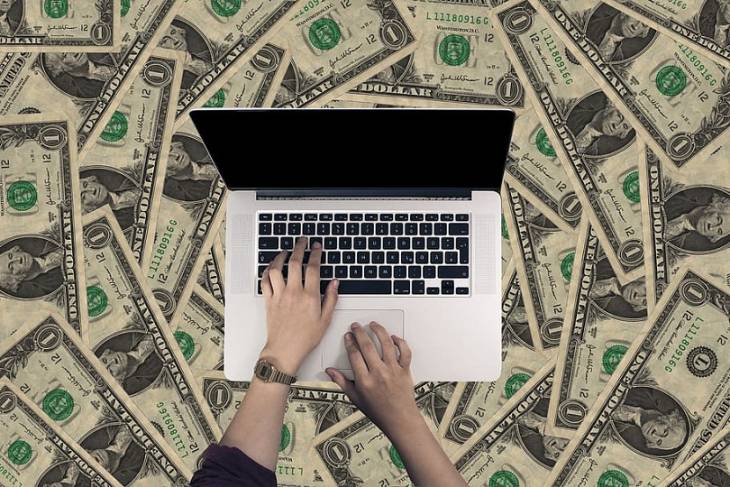 In the past, blogging was merely a hobby that people pursued for reasons such as expressing an opinion about something. Nowadays, blogging is much more than that. It is now a valuable resource for self-branding, and above all, a superb way to make money.
According to the latest data, there are over 600 million blogs worldwide. In the US, there are over 31 million active bloggers posting at least once per month. However, not all of these blogs make money. In fact, some of the blogs are inactive, while the others weren't started with a purpose of making money one way or another.
The above figures indicate you'll face stiff competition when it comes to starting a blog and standing out among the millions of blogs out there. That means you have to be strategic and select a niche with the best success chances to start a blog that will make you good money.
To give you an idea of the potential for making money with a blog, consider the top blogs in the world that make outlandish money. We're talking about widely successful blogs in the 7-figure annual earnings range, and those that are pulling in more than $100,000 per month.
In 2017, Forbes estimated that the blog Tuts+ was raking in a whopping $175,000 per month, PerezHilton was earning $575,000 per month, CopyBlogger brought in $1,000,000 per month, TechCrunch $2,500,000 per month, while Huffington Post was pulling in a staggering $14,000,000 per month!
Of course, these mega successful blogs did not become successful overnight. It took time and the blog owners and founders stayed persistent, delivered enormous amounts of value on their blogs, and build their audience slowly over time. Not overnight—over time.
To help you start off your own blogging journey on the right foot, we highlight different types of blogs you can start to make money and niches that bring the best blogging results.
Best Types of Blogs & Blogging Niches to Make Money
Obviously, the kind of blog you can start to make money also depends upon several factors, such as the target audience and quality of content.
Content is a key factor you need to take care off primarily because that is what will attract readers, drive more traffic to your blog, and help you make money.
To make the most money blogging, consider choosing a niche from the following high-performing types of blogs, depending on your personal interests and knowledge in the field.
1. Making Money Blogs
Money making is an evergreen topic. And if you know about various ways and means that people can make money, start a blog on this topic. You can also blog about tips to save money and invest on various plans and schemes that're legit.
2. Movie and TV Show Reviews
You'll find a lot of followers for a blog that carries movie and TV show reviews. That's because people simply love entertainment. And they don't want to waste time if a movie or TV show is poor.
Therefore, they read movie and TV show reviews and save time and money on viewing stuff that's boring or doesn't meet their interests.
3. Diet and Fitness Blogs
In the aftermath of the Covid-19 pandemic, we're living in a 'new normal.' Outdoor fitness activities are at a near standstill. In this case, people today read lots of diet and fitness blogs to stay healthy. Hence, there's a huge demand for such blogs.
4. Politics
A blog about politics a sure way to make money. In most cases, politicians will pay you money to carry their sponsored posts.
Also, political blogs carry news and analysis of various political situations within and outside the country that could have implications on common people.
5. Fashion and Clothing
Everyone wants to be fashionable and in style. And, therefore, they read fashion and clothing blogs. Here too you could make a lot of money through affiliate marketing of high fashion wear and clothing, accessories and other essentials.
A fashion and clothing blog never really goes out of fashion, literally.
6. Education
It's relatively easy to make a blog about education very popular. That's because everyone from kids to parents look for superb blogs and blogposts about various aspects of education.
Thanks to the boom in e-learning, blogs about education are rapidly gaining ground and in recent years making good money. And the trend is likely to continue for years to come.
7. Sports
People love to read and gain knowledge of their favorite sports, players and tournaments, scores and records. Therefore, a sports blog is perfect if you too have an interest in this field.
Funs and supporters of sports clubs and teams and aficionados of a specific sport will follow your blog if the content is superb.
8. Do It Yourself (DIY)
A DIY blog is also a superb way to make money blogging. A lot of people want to do things on their own, such as assemble a gadget, build a piece of furniture, or even do gardening or acquire plumbing skills.
If you can provide such DIY skills, the open a blog in this niche.
9. Travel
Travel blogs are something that everyone can find pleasure and value reading. Either people read travel blogs because they're looking for a superb destination to visit during holidays or for business, or simply because they want some information about a new place.
This is another high-performing type of a blog that earns a lot of money, if you can write amazing content.
10. Product Reviews
Content marketers claim that some 90% of online shoppers look for honest reviews on blogs before arriving at a final decision to purchase something. They trust blogs and reviews more than company websites and ads.
Therefore, you can create a wonderful, high-value blog by writing product reviews that really help in making decisions to buy.
11. Personal Blogs
Basically, personal blogs deal with individuals' hobbies. An example of this kind of blog is a cooking blog. If you have superb culinary skills, you can create a successful blog on cooking.
Personal blogs can be about anything that interests you and something where you've enough passion and knowledge to create excellent content.
12. Gardening
Gardening blogs are very popular among people who have a garden and those who pursue gardening as a hobby or leisure activity. You might be aware that gardening is a major stress-buster that has caught on with people worldwide these days.
Therefore, lots of people tend themselves to their gardens. If you've a passion and useful knowledge in this field, you can create a top-notch gardening blog that will make you money.
13. Body and Beauty
Who doesn't want to look and feel beautiful? Almost everyone on this planet, regardless whether they're female or male, wants to learn about how to keep their body, skin, teeth, hair, and so on healthy and glowing, as well as learn about other beauty related stuff.
You can start a blog to provide people with beauty related info and entertainment, where you can also promote body and beauty products and earn good money through affiliate marketing.
14. Career Advice
Career advice blogs are a hit among teenagers, young adults, and professionals planning on studying something or wanting to advance in their career. In fact, every career advise blog today is somewhat a crowd puller. You could start such a blog to provide useful career advice.
Some knowledge about Human Resources and market trends in jobs would help you create a truly valuable, engaging, interesting and relevant content for the blog.
In Conclusion
These are some of the topmost ideas for starting a blog that will make you money. However, to launch a successful blog, you require amazing writing skills and a nose for research. You'll also require basic knowledge of digital marketing to promote your blog.
Bloggers earn money from Google AdSense, affiliate marketing, sponsored posts, selling their own stuff on the blog, among many other ways.
Armed with a good topic and digital marketing skills, you can make a lot of money blogging. In fact, many bloggers have become millionaires blogging.