The Value of HR Departments for Small Businesses in Pandemic Times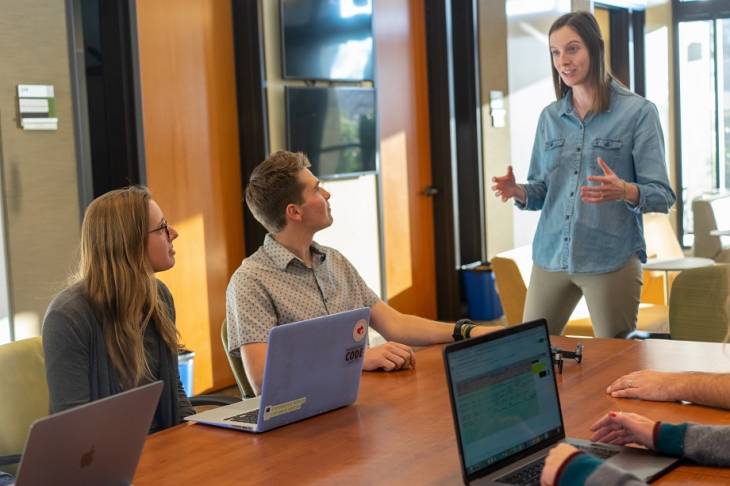 There is no debate that human resources (HR) departments are an essential part of any organization. Between hiring, onboarding, personnel management, performance measurement, and so much more, HR departments are often overlooked when it comes to small businesses success.
However, many small businesses do not have the resources available to have a fully staffed human resources department because of time, money, or lack of help. But, every small business would no doubt benefit from having one.
If you are a small business owner considering or in need of human resources help, continue reading to learn more about how you can outsource human resources.
Why HR Departments are Essential
If you have never worked in HR yourself or had to utilize HR at a previous job, it may be hard for you to understand the importance of having an HR specialist or department within the company.
Human resources departments have changed considerably over time, with new practices and strategies being implemented each year. HR departments are involved with employees from the moment they interview with the company up until they resign or are let go.
While company managers and higher-ups support employees on a day-to-day basis, HR takes a comprehensive approach when it comes to keeping the organization moving forward. Any successful business owner will tell you that the success of their employees is directly linked to the success of their company, which can largely be attributed to the HR department.
HR contributes to the bottom line of any organization, dealing with employee productivity, turnover rates, training, and onboarding.
An often overlooked aspect of HR is maintaining compliance with local, state, and federal laws and regulations. HR personnel are highly educated on all laws and regulations that pertain to your organization, which can save you time, money, and trouble in the long run.
If your organization deals with various projects over the year, HR departments provide project staffing solutions to help put together a qualified team for any project. Collaboration is essential in any work environment, especially when there is a high turnover rate for projects, making project staffing solutions an essential part of any organization.
As technology continues to evolve, HR departments are constantly keeping up with industry trends in order to introduce new technologies into the workplace. As a business owner, it may be hard for you to keep up with these changes and trends on your own, and you could be missing out on technology that would help take your business to the next level in terms of quality and productivity.
How COVID-19 Changed HR
The COVID-19 pandemic undoubtedly has affected every aspect of every industry in the world, including HR.
With many businesses changing to remote or hybrid work, HR departments have had to work hard on creating virtual environments that foster productivity. HR departments had the responsibility of ramping up training practices for all aspects of remote work, even more so if new technologies were introduced.
COVID-19 pushed employee wellbeing to the forefront of HR practices. Between creating stress-relief programs, increasing employee communication, and being more forgiving about time off, HR departments have had their work cut out for them since March 2020.
Outsourcing HR vs. Internal HR
Now that you have a good understanding of why HR is such an important part of any organization, you may be wondering what the differences are between choosing to outsource HR versus putting together an internal HR team.
The largest factors that impact the decision to outsource HR rather than creating an internal HR team are size, cost, and technology. In general, small and medium sized businesses are more likely to take advantage of recruitment process outsourcing than larger businesses are.
For smaller companies that need basic HR support, it doesn't always make financial sense to bring on a full-time HR team. For more complex businesses like hospitals, internal HR teams are essential for keeping up with employee turnover, creating shift differentials, and creating schedules.
The cost of outsourcing HR is highly dependent on the complexity of services you need. Most third-party HR companies charge a certain amount per employee, with smaller companies being charged more per employee than larger companies.
In general, outsourcing HR minimizes risk. Companies that are dedicated solely to HR are highly knowledgeable and have experience dealing with a multitude of practices and can effectively handle complicated issues.
What Services Does Outsourced HR Provide?
While every dedicated HR provider is different, most providers offer a similar array of services to their client companies.
For many businesses, recruitment process outsourcing and project staffing solutions are among the most needed solutions from third-party HR providers. The hiring process is time-consuming enough as it is, and becomes even more difficult when hiring temporary work for projects. Recruitment process outsourcing will save your company precious time and energy.
Many recruitment process outsourcing experts deal with high-volume staffing, especially since the reopening of many businesses since the start of the COVID-19 pandemic.
Payroll services are another important aspect of outsourced HR providers, as many small businesses do not have the necessary expertise to carry out payroll activities on their own. Outsourcing payroll services creates a streamlined process for small businesses, giving you more time to focus on other responsibilities.