Best Entrepreneur Resources & Opportunities to Start, Grow a Business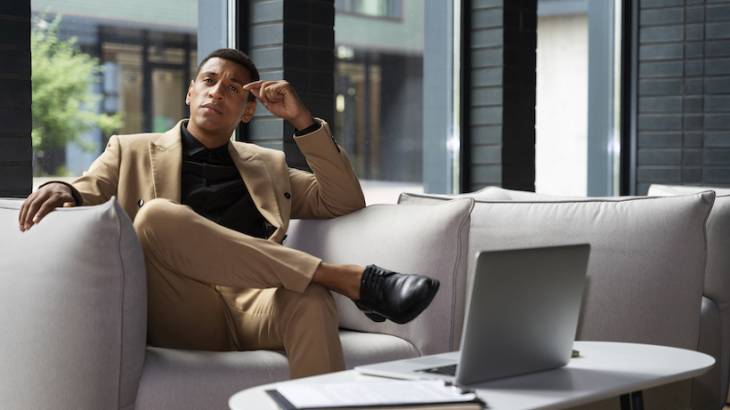 Among the best ways entrepreneurs have started and grown their business is by leveraging the vast resources available in the business world and exploiting opportunities in the market.
In this article, we highlight some of the opportunities and routes successful entrepreneurs have taken to start and grow their businesses, as well as key factors and requirements that have helped them succeed, which you can emulate to start and grow your own business.
Let's dive in…
1. Resources for Raising Capital
Most entrepreneur's first step when starting a business is often figuring out how they will raise capital. There are many different methods and resources for raising capital as an entrepreneur, including:
i. Loans
When well-planned, loans are a great way to get the financing entrepreneurs need to start a business because loans are pretty straightforward. A lender will hear your request for a loan and determine the amount of money they feel you can safely borrow.
Moreover, it's crucial to understand the step-by-step process of entity formation, such as how to create an llc, to ensure that your new business complies with all relevant legal requirements and operates efficiently.
Once approved for a loan and agree to the terms that go along with that loan, you are given the money to invest in your business. You will then have to repay the loan, per the terms agreed.
ii. Grants
Grants are free money provided to startups and existing small businesses. Many grants programs allow business owners to spend the money however they see fit.
However, some grants programs may place restrictions on the funds and require recipients to document how they used the money, such as hire employees, purchase equipment, develop products and services, market their business, or invest in research.
You can find small business grants at government agencies, state organizations, and private corporations. In the US, the Federal government provides limited small business grants to promote entrepreneurship through the Small Business Administration (SBA).
Many corporations and large companies also have a philanthropic component that includes small-business grants you can check and apply for.
iii. Private Investors
Private investing is another opportunity entrepreneurs have used to get funds to start and grow a business. Many startup companies are established through private investors.
Private investors inject their own money into a company with the goal of helping that company succeed and getting a return on their investment. They will typically fund companies based on their personal judgment and risk assessments.
iv. Equity Investors
Another popular method entrepreneurs use to get capital to start a business is leveraging equity in their business in exchange for a certain amount of startup capital.
This method entails investors purchasing shares of a company with the expectation that the shares or equity will rise in value in the form of capital gains and or generate capital dividends.
The equity investor has the benefit of owning a part of more than one company this way, as it often happens in the stock market when you invest in multiple companies' shares. 
2. Routes for Starting a Business
Entrepreneurs use a wide range of routes to get their business started. Each route has its pros and cons and requires different steps, but the various routes will all give you an opportunity to start.
You must, however, choose the route that is best suited for you and your business:
i. Buy Out
Buying a company out often requires some significant upfront money to invest.
Buying out a company is a good option for an entrepreneur who wants to be able to buy everything required to run the company, as well as purchase a business's customer base.
The downside of going the buy out route is that it can be hard for entrepreneurs to raise the huge sums of money often required to finance such a purchase.
ii. Partnership
A partnership is where two or more people, known as business partners, agree to come together to start and oversee business operations and share its profits and liabilities.
Partnerships are very popular amongst entrepreneurs because the combined resources of two or more business partners can have a multiplier effect and benefit all involved partners greatly when they work together to establish a jointly-owned business.
Entrepreneurs have formed partnerships to advance their mutual interests based on an existing business relationship between the partners, or based on some other common grounds.
Partnerships are ideal for one principal and one co-principal, as it will enable them to gain something from each other's experiences while sharing the load of running their company.
iii. Bootstrapping
Bootstrapping is where entrepreneurs start and grow a business from scratch using their own available resources without attracting investment or with minimal external capital.
This route entails the entrepreneur using at least some of their existing resources to start and grow their business, such as personal savings, personal computing equipment, and garage space.
This is a common route for starting a business because it focuses on getting up and running without the hassle of finding and dealing with external lenders, equity providers, or partners.
Many companies have used this route to grow their business, including big companies like Apple, Microsoft, and Amazon that bootstrapped their way to success during their founding.
3. Requirements for Running a Successful Businesses
Some key factors and requirements that entrepreneurs have leveraged to succeed include:
i. The Right Funding
The type (and amount) of financing you get can make or break a business. Entrepreneurs should not try to get too much external money because it may be difficult to manage. This is especially true if it is large capital loans or large sums of money injected by investors.
Most entrepreneurs will usually only need enough funding to get up and run.
ii. The Right Customers
Getting customers is crucial for businesses, which is why having a solid marketing strategy is essential. You are not in business if you don't have customers.
However, the key to getting more happy, satisfied, loyal, returning customers (the right customers) is delivering superior products and or services.
If you have a better product or service than what your competition offer, then you will be able to attract and keep more customers. This ensures that your business will be successful.
iii. The Right Team
The people you hire and work with can also make or break a business. Bringing together the right team allows for people with different skills and strengths to well work together.
The right team is characterized by mutual respect between members of the team and management. Mutual respect, common and aligned goals, open communication, and patience can all help make for a successful team.
If an entrepreneur has the right team, they can run the business effectively and manage the company's assets efficiently. However, if an entrepreneur does not have the right team, they will usually have problems in the business.
In Conclusion
Entrepreneurs should always look out for and carefully examine the suitability of different business options and opportunities available to them, as well as be open-minded about viable solutions that may benefit their business and help them grow.