How to Identify & Avoid Debt Consolidation Scams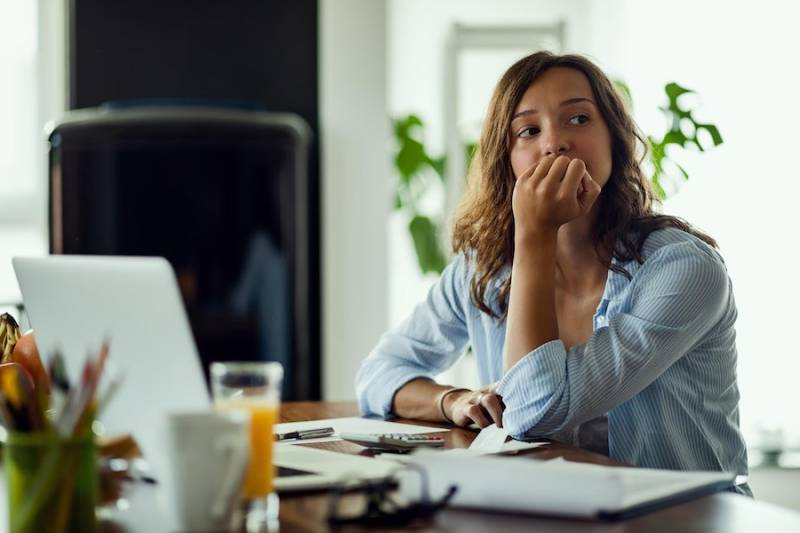 Debt consolidation combines multiple debts into a single new loan. By consolidating your debt to a single monthly payment, it can be much simpler to keep up with your debt payments and also a huge relief. Dealing with multiple debts can feel overwhelming.
Oftentimes, small businesses and startups are so frantic about getting out of debt that they jump on to any company that promises a solution to their debt situation. Consequently, many business owners turn to the first debt consolidation company they find that promises to combine several startup loans and business liabilities into one loan in a bid to end their financial woes.
However, businesses and individuals who are eager to get rid of their debt are being targeted by debt relief scams. Not only do some debt-relief companies make false promises, but they also present high-price plans (often thousands of dollars), which ultimately make you sink deeper into debt without prospects of a feasible solution.
Cases of Debt Consolidation Scams
Every year the Federal Trade Commission (FTC) announces millions of dollars in settlement with lenders it accuses of defrauding individuals and businesses by making false promises. In April 2019, FTC announced a settlement with online lender Avant over a lawsuit alleging the firm lied to customers and misled them. Avant agreed to settle for $3.85 million after it agreed it had engaged in deceptive and unfair loan servicing practices that harmed thousands of consumers.
Meanwhile, in November 2022, a lawsuit filed by the FTC accused ACRO Services of taking tens of millions of dollars from people by falsely promising to eliminate or substantially reduce their credit card debt. As a result of the FTC lawsuit, the operators of the alleged credit card debt relief scheme based in Tennessee agreed to court orders in 2023 that would permanently ban them from telemarketing and selling debt relief products or services.
"These defendants preyed on older Americans already struggling with credit card debt and caused them to fall into even worse debt, with lasting harm to their credit," said Samuel Levine, Director of the FTC's Bureau of Consumer Protection. "We will continue going after companies that take advantage of people in financial distress."
The existence of many such bogus credit-related services is scary, but you can avoid being scammed if you take the necessary precautions. If you own a startup or small business and are looking for debt consolidation, tread very carefully when trying to secure any type of loan, not just a debt consolidation service to avoid being swindled.
Educate Yourself About Debt Consolidation Scams
If you do not have much knowledge about debt consolidation scams and how they work, it's important to educate yourself about these scams so you are not caught off-guard, especially if you are considering taking this service.
For a start, understand that legitimate American and Canadian companies will not call you officially, give you a loan, and then ask for an advance payment before the completion of the transaction.
While it is true that debt consolidation, a form of debt refinancing, is a sensible solution for individuals and startups overwhelmed by debt, you must always be aware that some companies lending you money may be scammers. These scammers operate from both inside and outside of the country to rip people off financially.
Similar to other types of scams, debt consolidation scams target (and are most successful on) people who are unaware of how the process works. This is why you need to educate yourself more on how debt consolidation works and how to identify bogus credit-related services to avoid being scammed.
How to Identify a Debt Consolidation Scam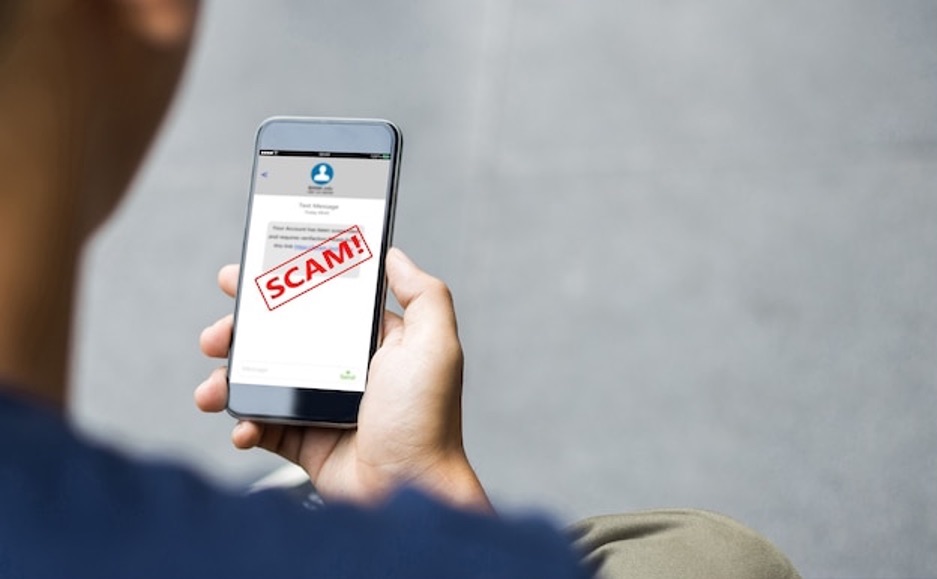 Here are key ways you can identify debt consolidation scams and avoid such frauds:
1. Fake Pitch
When it comes to swindlers, they make phony debt relief promises that sound too good to be true. For example, a debt-relief company may pitch by saying that their program will completely resolve a customer's debt-related issues, be it a credit card loan or other unsecured debts.
Such scammers often promise they will help in getting you a loan at low monthly payments and interest rates, once it takes into account all charges.
You can easily identify exaggerated statements because a legit debt consolidation will provide candid and detailed information to help you become debt-free at reasonable payment terms and conditions. Only get consolidation loans from companies with a proven track-record, exemplary customer service, and that don't give phony promises.
If any company uses words like 'superfast' and 'comfortable debt consolidation,' you have reason to be doubtful. The process of paying off multiple business loans is not easy unless you already have large sums of money set aside to pay your creditors. If anyone tells you paying off multiple business loans will be easy and fast, that's a red flag. Do not believe lies.
2. Upfront Payment
If you have many small loans and you want to consolidate them into a single one, no legitimate lending agency will ask for a huge upfront payment. Charging deceptive upfront fees is a red flag.
Scammers will give you all kinds of deceptive reasons to pay significant sums of money up front, such as credit check fees, administration charges, processing costs, and the like. Whatever excuse they provide, it's how they lure people to defraud them.
Honest lenders will ask only for monthly payment, and interest only after you sign the agreement. A 2010 FTC amended Telemarketing Sales Rule prohibits for-profit companies that sell these services over the telephone from charging a fee before they settle or reduce a consumer's debt.
Some legitimate companies may have an origination fee, but the amount is usually small and marginal. Moreover, you will only need to shell out such fee only after your business is funded.
So, if any lender or loan agent pesters you for upfront money, it's a big red alert. Start looking for another lender.
3. Misleading Customers
Scammers have devious ways to swindle people. One common script they use involves making misleading statements to confuse and lure their victims.
First, you are asked to put cash into their account. They will tell you that they need this money to negotiate with their creditors for easy payment terms and conditions.
Second, the scammers assure you that they're working on your behalf. You must identify this red flag immediately.
If you are uneasy or suspicious of anything, get in touch with your creditors to verify whether they are working with the debt consolidation agency you have hired. If not, fire the scammer.
4. Wiping Your Poor Credit Score Overnight
Your credit score is one of the most crucial aspects when applying for a consolidated loan. The fraudsters will promise to erase your bad credit score overnight. They may even claim they can increase your credit score many times in a day or two.
Usually, these scams exist in business as well as personal credit repair. If you have just started your business, you become more vulnerable to such schemes, because newbie startup owners do not have extensive commercial credit to their advantage. These scammers cash in on this aspect.
Although there are some genuine credit score repair agencies out there, their services do not really help individuals and business owners much. You can repair your poor score by yourself without paying a dime.
Paying your bills on time and making periodic loan payments are the ways to improve your credit report. Do not fall into the trap when scammers claim they can improve your score overnight.
5. Asserting that Obtaining a Loan is Impossible
Other fraudulent providers claim that obtaining a debt consolidation loan is next to impossible. They say it is not easy, it's very complicated. And that you should shell out a considerable sum of money to get these loans that help you become debt-free.
The scammers may also lure you further with various tricks and prompts to get you to sign the debt consolidation loan application that helps you pay off other existing loans or credit cards. They might promise to offer you special state grants, or help you become eligible for a low-interest loan.
All that is nothing but lies, and therefore do not buy it.
If you are looking for a debt consolidation loan for your business, all information is available free. You will find such details from verified loan providers, lenders, and loan brokers online. Therefore, stay away from scammers who ask you for money in return for loan-related information. And read the fine print from all lenders to see what surprises may lurk in the fine print that few people read.
In Conclusion
Debt consolidation scams are scary, but if you are cautious throughout, you can find legitimate lenders online that help you ease your debt repayment obligations.
Use this guide as a starting point to protect yourself from debt relief scams. And report fraud, scams, and bad business practices to the FCC at ReportFraud.ftc.gov.