"Big Content" Link-Building: Does It Work?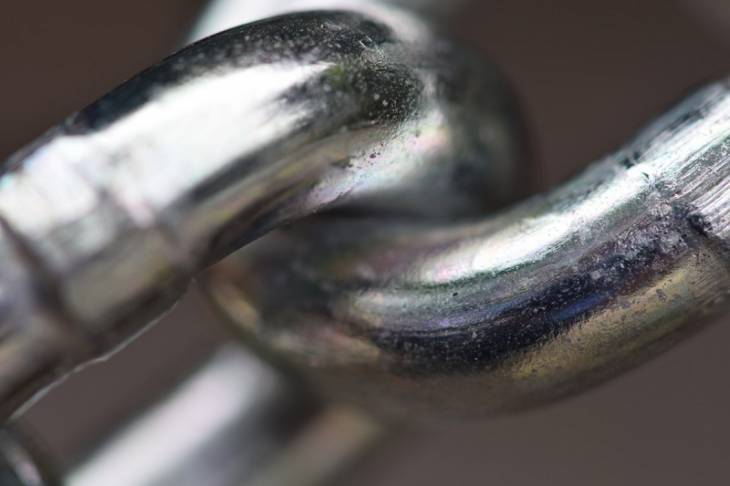 In today's digital landscape, links are still incredibly important for ranking in search engines like Google and Bing. But, building links to your blog or website through 500-word blog posts would just be a waste of time, since they add little or no value to the readers.
Shallow content is actually the main reason publishers fail to link out to your blog content.
The entire point of guest blogging is not merely to build links, but also to add value to the host's blog and provide valuable information to their audience. Thus, demonstrating your expertise. No matter what topic you choose, you need to offer fresh insights from what is already published on the host blog. Unless you give publishers a reason to link to you, they are not going to do it.
In an effort to cut corners, some bloggers, marketers, SEOs, and web designers have been abusing anything that they can get their hands on to build links. Many webmasters and designers don't even make sure they comply with Section 508 standards, a set of guidelines to ensure your information and communication technology (ICT) is accessible and usable by individuals with disabilities. As a result, it has become very difficult for their websites to land genuine links.
In fact, many publishers have stopped linking out to other websites altogether to avoid search engine penalties for linking to low quality sites. Unless you do something different, it is going to be really difficult to get high authority publishers to link to you.
So, what should you do differently today to get high-quality links to your website or blog?
"Big Content" is a viable answer to make this happen.
What Is Big Content?
Big Content draws from the idea of Big Data in that it refers to the exponential growth in raw content that go beyond our narrow bins of blog posts, infographics, and videos.
It also includes tweets, memes, vines, and even goes beyond these typical contents to include online calculators, interactive tools, games, quizzes, and in-depth research and survey results that are now being created at increasing rates.
Big Content is not just long form content that takes time and effort to create. It is also content that breaks the mold – oftentimes a hybrid of different content formats.
Rather than putting days or even weeks of effort into crafting your typical low-interest content that only gets you so far, why not spend that same time creating Big Content?  
Big Content has real staying power, drives sales, and is a powerful link magnet. It is worth the effort.
What Exactly Makes Big Content Standout?
Here are a few common features of Big Content you can use to make your own content much more effective in engaging your audience and attracting links to your website or blog:
1. It's interactive
It's the interactive value of big content that makes it interesting enough to engage audiences and compel publishers to link to it. It can take anywhere between a few days to weeks to design and develop an interactive tool or big content, but the return on investment will be big.
Publishers will link out to your asset rather than spend that amount of time producing it. Win.
2. It requires action from users
Big content includes not just text, but also things such as games, quizzes, surveys, online calculators, etc. That require users to take actions. Publishers can make it more convenient for their users to take these actions by including a clickable link. This draws more attention and links.
3. It doesn't make sense unless there is a link
Perhaps the best part about big content is that it adds value to the content referring to it only if a publisher links out to your asset. Publishers can talk all they want about your tool, but if they want their message to make sense to their audience, they will have to include the link to it. Win.
4. It is shareable
The entire point of big content link building is to increase the visibility of your website and improve its ranking. Hence it must of necessity be shareable. Most big content are easy to share via embed codes and even social media sharing buttons.
More Tips to Make Big Content Work for You
To ensure your big content really leaves a mark and helps you build more high-quality links, you have to take a couple more things into consideration:
       I. Weave in a Story
First of all, you have to make sure there is a story that the audeince and publishers can pull out from your content. The power of storytelling in marketing content is unparalleled.
Without a story there likely isn't going to be as many links as would make it worthwhile. So, while you are throwing your ideas around, make sure there is a key story for each of them. If you can't find any, don't expect publishers to find it or find reasons to link to it.
     II. Get formatting right
Format matters a lot when it comes to big content. You cannot just use an infographic and expect the publisher to link out to your asset. The infographic will make sense with or without the link. An interactive tool, on the other hand, wouldn't make sense if there is no link.
While there is no typical format to follow in big content, try and make sure the format you choose for the content will not make full sense without the link.
  III. Keep it simple
Big content has to be simple. No user would be interested in entering data or answering questions that would take more than 10 minutes of his time. Less is more when it comes to big content.
In fact, big content can be short form. The whole idea of it is to make sure users have fun while using your asset. So, make it as easy as possible for them to get to the end or find the results.
In conclusion
You do not even require a big budget to create big content. All it requires is your commitment and effort to create something that both users and publishers will find valuable and worth a link.