Best Web Tools for Writers 101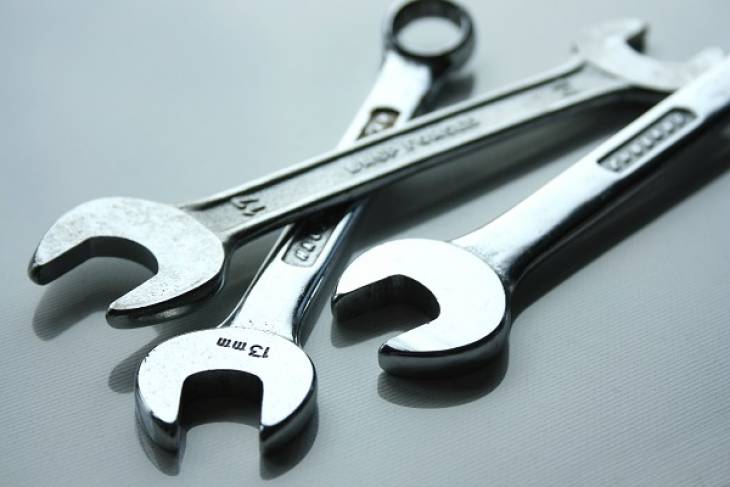 The beauty of writing for the web is that you have access to all kinds of tools that provide support in virtually all aspects of the writing process. Whether you are a freelance writer, a journalist, biographer, poet, academic writer, technical writer or blogger, these web-based writing tools for writers can help enhance your writing with practicality and sustainability.
Styling & Formatting Tools
Format, style and present your work in accordance with the major writing style handbooks using these handy document formatting and styling tools.
1. Style Ease for APA Style Software
Handy tool for formatting your articles, papers, essays and more in accordance with the newest publication manual of the American Psychological Association (APA).
2. Scholar Word MLA Style Software
Useful, easy-to-use MLA Style software that comes with comprehensive MLA style writing guides designed to help you format your work and all of your citations according to the MLA handbook.
3. EasyPaper Turabian / Chicago Style Software
EazyPaper Turabian / Chicago style software integrates as a plug-in to Microsoft® Word and formats your papers, title pages, table of contents, footnotes, bibliography and more, according to the Turabian 7th edition and Chicago Manual of Style 15th edition.
Powerful formatting software program for MS-Word that helps fiction, academic and non-academic writers with book writing as well as book formatting and manuscript formatting.
Citation machine helps students and professional researchers properly credit and cite the information they use in different styles, including APA 6th edition, MLA 7th edition and Turabian styles.
Productivity Tools
Up your productivity with these web tools that help you manage your to-do lists, force you to practice your writing and keep you connected to clients, publishers and editors.
1. Toodledo
Get mobile access and collaboration features with this task master tool.
2. FreeMind
Handy open source mind mapping application that features screen shots, downloads, essays, a support forum and more.
Create separate to-do lists for all your writing projects with this popular tool that is used by millions of people worldwide on phones, the web, Google apps and more.
Enroll for writing classes, get writing tips and manage your writing career using the handy career tools on this website.
5. AutoCrit
Keep your web copy on the level it should be using this invaluable web editor that lets you know when your spelling is off, when you're overusing words and when your sentence structure needs to be overhauled.
6. TeamViewer
Access your desktop and all your files from anywhere with this free all-in-one, over the Net solution for remote access and support.
Get extra motivation to finish your work with this useful Firefox add-on.
8. PingMe
Set up automatic alerts, share pictures, video, voice notes and text messages and stay connected with your closest friends and contacts with this new cross-platform group-messaging app.
Manage client project information and allow your customers to see up-to-date project data whenever they want to with this easy to use online status and progress report generator.
10. Google Calendar
Share news and events with your editor and fellow writers with this online calendar that comes with CRM tools and many other productivity features.

Organizing Tools
Organize your writing projects and keep track of deadlines, appointments, interviews and more with these web-based tools.
1. ubernote
Keep track of your scheduled workshops, social events, meetings and deadlines with this tool. Also, manage your contact list, tasks, bookmarks and more with Ubernote.
2. Evernote
Take notes and clip useful websites on your PC or cell phone with this tool. Also, search for notes and photos from your desktop with Evernote's built-in search tool.
3. Notesake
Although marketed for college students, this handy note organizer and editor also comes in handy for writers and journalists.
4. Tellico
Organize your writing collections, including collection of poems, book series, chapters, blog posts, bibliographies and more with this open source organizer.
5. EssentialPIM
Manage your events, notes, writing ideas, to-do lists, reviews and keep all your information in electronic form with this impressive personal information manager that syncs with Palm devices, such as iPods and Google Calendar Outlook.
6. Wridea
Keep track of all the things you need to remember, including your project ideas and places to send work using this remote access tool.
7. Sonar
Track and organize your published pieces, rejected pieces, upcoming contests, writing markets and more with this open source quality management and submission tracking tool.
8. ajaxWrite
Use this web-based word processor that is recognized by Firefox browsers to compose, read and save Word format, as well as other standard document formats, online.
9. TreePad Lite
Host notes, links, texts, emails and more with this free all-in-one organizer.
10. Writeboard
keep all your notes and writing pieces organized with this collaborative writing tool.
Paying & Contract Signing Tools
Pay and get paid using these handy, web-based tools that make it easy to invoice, bill and collect payments from customers as well as easy to write and sign contracts online.
1. FreshBooks
Bill hours, send and receive payments for work completed with this popular tool that also works with PayPal and other online money transaction companies.
Writing proposals, book keeping, invoicing, getting paid and more are made easy when using this small business accounting tool for non-accountants who want to make sense of their online invoices and finances.
4. Fluttervoice
Use your own logo and manage your finances with this highly customizable invoicing tool that allows you to send no more than 3 invoices per month free.
5. yaTimer
Track payments with this time tracking tool that displays in a small window on your desktop and management several projects at the same time with this tool.
6. Saasu
Manage your invoices and financial documents on any PC using this web finance engine that works with Fireforx, Internet Explorer, Safari, Windows, Mac and Linux.
7. Time59
Bill your customers and track all your billable hours using this handy client billing software designed for independent professionals like solo lawyers, consultants and freelancers.
8. Invotrak
Follow up on late customers with this online invoicing, time tracking, and project management application that lets you track invoices and keep your finances in order.
9. EchoSign
Sign your contracts and bills using this electronic signature and enterprise content management system that is a market leader in second generation electronic signature solutions.
10. SimplyBill
Save invoices as PDF, send your invoices as e-mail, subscribe to your invoices with RSS, inbox clients with thank you messages, reminders and more with this simple but powerful tool.
Inspiration & Idea Prompt Tools
Writers' block can affect any writer. Beat it down and also get the inspiration and motivation you need to get writing using these online inspirational and idea prompt tools.
1. The Imagination Prompt Generator
Get inspired to write about locations, food, holidays and more using this tool's prompts, idea generators and photo inspiration apps for writers, journalists, bloggers and visual artists.
Come up with ideas for your next creative writing projects, blogs posts and fiction stories by hovering over a number from 1 to 302 to get a writing prompts and story starters.
Click the story starter idea generator tool to get more than one billion different story starters and creative writing prompts for short stories, novels, scripts, plays or just for the fun of it.
4. yWriter4
Generate reports about your themes and plots and move around scenes and chapters on your projects with this word processor solution for writers.
Provides meaningful daily writing prompts to fuel and facilitate the writing process of intermediate, secondary and English language students from around the world.
Staying in Touch Tools
Stay in touch with other writers, editors and coworkers with these collaboration and  project management tools.
Register with this online social collaboration, project management and sharepoint tool to access web conferencing features, group workspaces and screen sharing capabilities.
2. Loose Stitch
Create and share outliner documents, checklists and brainstorming ideas with this totally free collaboration tool. Also, jot down your ideas and call friends, partners and editors with this tool.
3. Highrise
Manage your contacts, keep track of who said what and when, schedule follow-ups, set reminders and convert leads into done deals with this CRM tool.
4. eFax
Send  faxes to over 3500 cities and fax numbers around the world and receive faxes by email without hassle with this web-based service.
5. PDF Online
Convert your documents to PDF, PDF-to-Word, PDF-to-HTML right in your web browser with this 100% free PDF Development Toolkit.
6. WriteWith (discontinued)
Manage your pieces online with your editors and agents using this tool.
7. Campfire
Make real-time communication with 2 to 60 people as simple as visiting a web page with this impressive web-based real-time group chat tool.
8. Backpack
Organize and keep your documents, announcements, files, to-do lists, discussions, schedules and more in one place using Backpack. Also, share information with coworkers, editors or your team with this personal and small business information management intranet organizer.
9. Teamspinner
Use this tool to create a custom environment for all your projects. Also, create your own structure for each project, add wiki texts, lists, discussions, files and more with this especially useful tool for people working on longer pieces like novels and biographies.
10. WhosOff
If you manage or work with a team, use this tool to manage your staff leave and remember which of your colleagues are in town and which can't be reached.
Plagiarism & Grammar Checkers
Plagiarism is strictly forbidden in all industries. It can result in lawsuits against you, and who wants that? Use any of these free and paid plagiarism checkers to ensure your work is plagiarism-free.
1. CopyScape
Industry standard plagiarism checker used by many professionals and webmasters that has both free and paid versions. The Paid version will cost you about $0.05 per check.
2. Grammarly
Award winning writing tool endorsed by many professionals that provides an integral service for mistake-free writing, including grammar, punctuation, spelling and plagiarism checkers.
PD is a plagiarism scanner. It allows you to upload .txt or .doc files for comparison with text in Google's index or files stored in personal account.. Afterwards, the checker generates a duplicate content report for you to see.
A free plagiarism detector that gives you instant results no registration required.
5. DupliChecker
Free tool for detecting duplicate text online that does not require you to register to use the tool.
6. WhiteSmoke
WhiteSmoke's online grammar checker lets you check grammar, writing and style for free so you correct and enhance your English writing.
Extensive free online application that features a text-to-speech reader, proofreader and grammar checker to help you identify and correct English syntax errors, grammar and punctuation mistakes.
8. StyleWriter
Style and Usage checker that plugs directly into all versions of Microsoft Word that helps you identify and correct thousands of writing faults, including complex words, jargon and abstract words, wordy phrases, hidden verbs, passive verbs, clichés and long sentences.
Unplag performs a live scan against the Internet or files a user already has in his or her account. It checks for text similarities online at four seconds per one-page scan on average. The tool spots similarities, generates plagiarism reports, and supports .doc, .pdf, .docx, .txt, etc.
10. ContentRescue 
Content Rescue automatically detects any similarities comparing to the content on your own website or blog. That way, you can easily monitor who stolen your content without references and request a take-down.
Back Up Tools
Turn to this list of backup programs to protect your documents and files from accidental loss.
1. ZManda
Securely back up your docs online with this popular open source backup tool.
Protect critical files and documents from loss or damage with this award wining online backup system.
3. DropBox
Syncronize and back up your photos, docs, and videos and share them easily on the web with the free service at DropBox.
Schedule and backup your docs, files and directories on other drives and or directories on PCs using this powerful, multi-threaded program. 
5. Comodo
Back up folders, files and documents on virtual drives, local drives, shared networks, FTP servers and more with Comodo.
6. Carbonite
Back up all valuable files automatically and securely in your PC no matter how many files or how big the files are with Carbonite. 
7. IDrive
Get hands-free backup service with IDrive that automatically recognizes modified parts of your documents, files and folders and backs them up after every 10 minutes or so. 
8. Time Machine
Save everything on your Mac from music, videos and photos to documents and applications with this digital automatic back up tool.
9. Cocku
Back up your data locally and then securely send copies of the data to friends, family on other computer with this trusted and easy to use back up tool. 
10. My PC Backup
5-Star back up tool that that takes the worry out of the equation wit top end features like unlimited storage, automated backups and 24/7 tech support.
Business Tools
Learn how to set up an online business, calculate your business expenses and pay your freelance taxes with these web-based business tools
1. Squarespace
Design a professional website to advertise your writing services or set up a blog to practice your writing or share your thoughts on this platform.
Use this calculator to estimate start-up expenses during the set up phase of your home business.
Get a collection of handy financial calculators and business planning tools here.
4. MyNewCompany
Get expert instructions on how to create a business plan, build a business, establish a brand identity and how to find investors with the free tools on this website.
5. The Electronic Federal Tax Payment System (EFTPS)
Make quarterly estimated self-employment tax payment with this very handy tool for US freelance writers.
Fun Tools
Have some fun and lighten up the process of writing and publishing online with these tools that also improve your productivity and efficiency.
1. Hootsuite
Schedule and post Facebook, Twitter and LinkedIn updates, check the popularity of the links you tweet, monitor the Twitterverse for keywords related to your industry and more with this fun, free online  tool.
2. Zemanta
Come up with relevant articles, images and links to use as resources with this free web application that works with you while you write or blog. Simply drag and drop the images, article or links you like into your content and you are good to go.
3. Protolize
Jazz up your writing with the wide range of tools available on this web page, including Inspirational, Java, Flash and Ruby tools.
4. MyFonts
Play around with all or part of your text fonts to give your writing a little something extra with the fun tools on this site.
5. Readability Index Calculator
Discover the readability level of your writing with this fun, eye-opening tool that gives your writing a score indicating how easy your text is to read. Copy and paste your sample text into the calculator to determine its Flesch-Kincaid Reading Ease score and the grade level a person will have to have reached to be able to understand the text.