5 Reasons It May Be a Good Idea to Refinance Auto Loans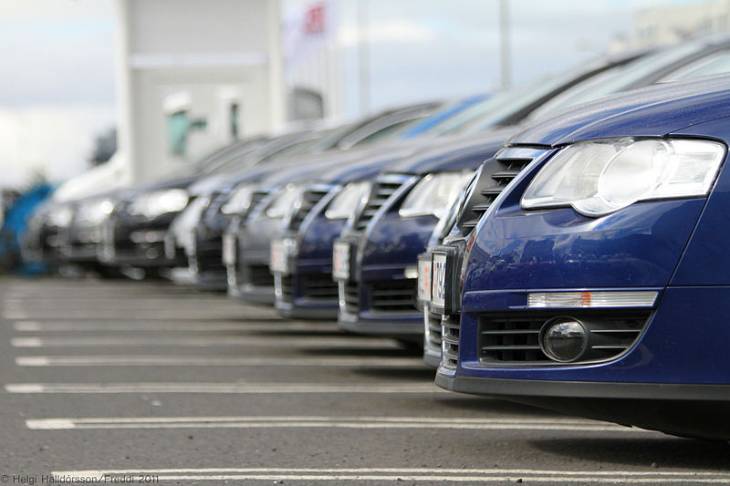 Cars for sale. Photo: Helgi Halldórsson / Wikimedia
Indeed, many people rely on loans to purchase cars. But the problem arises when the interest rates are high or the monthly payments are unbearable for the borrower.
Mortgage refinancing is also popular because homes too are expensive, and whenever the interest rates decrease, everyone rushes to refinance their mortgages.
Similarly, auto refinancing has numerous benefits. For example, you can end up paying less interest than you had earlier been assigned or even reduce your monthly payments.
Here are five reasons when you may want to refinance auto loans:
1. To lower your interest rate
It is understandable that many people often get carried away by the excitement of seeing a new vehicle they have always dreamed of. This can make one not shop around for the best interest rates and accept whatever financial institution they are referred to by a dealership.
Sometimes, the interest rates from that financial institution can drop from the time you financed your car loan. If you have made payments for at least six months, then you can ask the lender if it is possible to refinance your auto loan to lower your interest rates.
2. Lower your monthly payment
Another common reason why people choose to refinance auto loans is to lower their monthly payment.
According to product comparison site Lantern by SoFi, whose stated aim is to make it easier for people to find and compare the right mortgage, personal loan, and small business loans, when you refinance auto loans it may result in significantly lower payments each month.
However, while lowering interest rates leads to lower monthly payments, you can also decide to refinance and reduce monthly payments due to unexpected financial difficulties. There's no point in maintaining higher monthly payments if your financial situation has changed since you took the car loan.
In that case, all you have to do is communicate with your lender that you want to refinance and request them to lower the monthly payments to allow you to manage your situation.
3. If your credit has improved
Assuming you bought a car immediately after finishing college during which you didn't have a chance to build a good credit history.
From that time, you have been employed, taken credit and paid some or all your old debts. In other words, your credit score has significantly improved and demonstrates your ability to handle money.
This is the time to consider refinancing because you will save some good money. This is simply because the duration of the loan will be reduced and so will the interest rate.
4. To reduce the duration of your loan
No one wants to be in debt forever. Sometimes you look at your monthly bank statement and you feel like you are not making progress in clearing your debts.
The good news is that refinancing an auto loan gives you the benefits of exploring several options. Other than lowering the interest rate and your monthly payments, refinancing also gives you an opportunity to reduce the duration of an auto loan.
5. If you are unhappy with your current lender
Last but not least, refinancing gives you an opportunity to switch to another financial institution if you are not happy with the current.
Although it is not mandatory, you should make a few payments before refinancing.
As you can see, there are many credible reasons it may be a good idea to refinance. But, remember it ultimately all depends on what will most benefit your particular situation and lifestyle.