5 Best WooCommerce Tips for Higher Conversions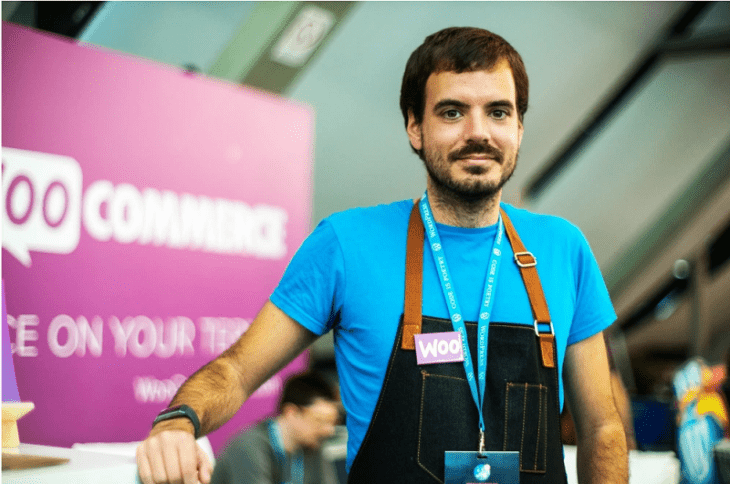 Successful WooCommerce stores are generally alike; struggling WooCommerce stores are always unsuccessful in their own ways.
Regardless of the niche, effective WooCommerce vendors typically have responsive customer support, quick loading times, and affordable prices along with outstanding products.
While every vendor is obviously different, taking some basic steps to optimize your site and streamline your workflow will have a positive impact on almost every WooCommerce store.
Similarly, installing a few top WooCommerce extensions will open up opportunities that aren't available in the vanilla version.
In this article, we'll cover some of the most powerful ways to improve your WooCommerce store to attract more traffic and generate more sales.
1. Invest in hosting
Professional WooCommerce hosting can be expensive, but budget-friendly hosting options may not meet your performance needs. If you get a sudden boost in traffic during a sale or product launch, for example, an unreliable hosting service could lead to long load times and prevent users from accessing your site quickly.
SiteGround, A2 Hosting, and other top hosting services offer reliable speeds and the ability to respond to any changes in traffic. Alternatively, you can also invest in a Virtual Private Server, or VPS, if you're willing to put a little more money toward your store's success.
While dependable hosting won't make any sales for you on its own, it will improve your site's performance and help you avoid losing any sales to long loading times or any other slowdowns.
2. Use high-quality product images
It's more difficult to visualize what you're buying when you shop online, so high-resolution images will go a long way toward giving your audience a better idea of how your products will look and feel. Excellent images make your site appear more professional and will give visitors more confidence in the quality of your products.
However, upgrading to high-resolution images will also lead to much larger files. You don't want to sacrifice loading times for the sake of your product images, so make sure to compress all images on your site in order to minimize the size of each file. This is especially important if your product pages contain more than one photo.
The simplest way to compress your images is to either download an image compressor online or use a web-based service like TinyPNG.
Of course, compressing those images manually takes time, and you'll need to run every new image through the compressor before uploading it to your site. That's not an issue if you only have ten or twenty photos, but it isn't a particularly elegant or scalable solution.
Instead, vendors with lots of images should consider using a WordPress plugin like ShortPixel or Smush. Along with a built-in image compressor, it also supports automatic image resizing and various other quality-of-life tools.
Furthermore, Smush enables lazy loading, which stops offscreen images from loading until the user scrolls down to see them. This strategy minimizes loading times and ensures that elements near the top of the page will load before anything else.
3. Optimize your database
Your WordPress database is constantly growing as you add new elements to your site. The database stores a variety of data points including login credentials, posts, themes, comments, settings, and more. If you're using WooCommerce, you might also be storing product-related information such as categories, tags, and the product pages themselves.
Since your database grows larger over time, it's important to keep it optimized in order to keep your site running at full speed. WP-Optimize and other database optimization plugins make it easy to stay on top of your database and minimize loading times.
In addition to optimizing databases, WP-Optimize can also compress your site's images and cache your pages for even better load times. Research indicates that over half of all mobile users will leave a site if it fails to load in just three seconds. With that in mind, even a small improvement in speed could have a significant effect on your sales.
4. Leverage a content delivery network (CDN)
While large images, cluttered databases, and poor hosting can be detrimental to your site's speed, the physical distance between your visitors and your server can also contribute to poor loading times. Content delivery networks help vendors get around this problem by providing a network of servers distributed across a wide range of locations.
With a content delivery network, your site's content will be cached on servers around the globe. Cloudflare, one of the most popular content delivery networks, has servers in more than 200 cities in over 100 countries. Their network will ensure that your visitors are never too far from the nearest server.
Furthermore, access to the Cloudflare content delivery network is completely free. You can pay for additional features such as image optimization, DDoS alerts, and 24/7 customer support, but those aren't necessary to use the CDN itself.
With that being said, there are far too many content delivery networks to cover in a single article, so you should take some time to compare the top providers before committing to a paid subscription.
5. Cache your site locally
A content delivery network can reduce loading times by caching copies of your site on various servers, but it can't match the performance of a site that's been cached locally. Caching your site on a user's device will make the site load even more quickly the next time they visit and mitigate the effects of a weak connection.
Unsurprisingly, there are many reliable caching plugins available for WordPress and WooCommerce users. Comet Cache, WP Rocket, and WP Super Cache are just a few of the best providers and most popular caching plugins.
In conclusion
Improving your WooCommerce performance takes time, but optimizing your site will have an immediate impact on traffic, sales, and the average length of each visit. These are just a few of the most effective ways to improve the site experience for your users and turn more first-time visitors into loyal customers.