Six Ways to Use Social Media to Market Your eCommerce Business [With Examples]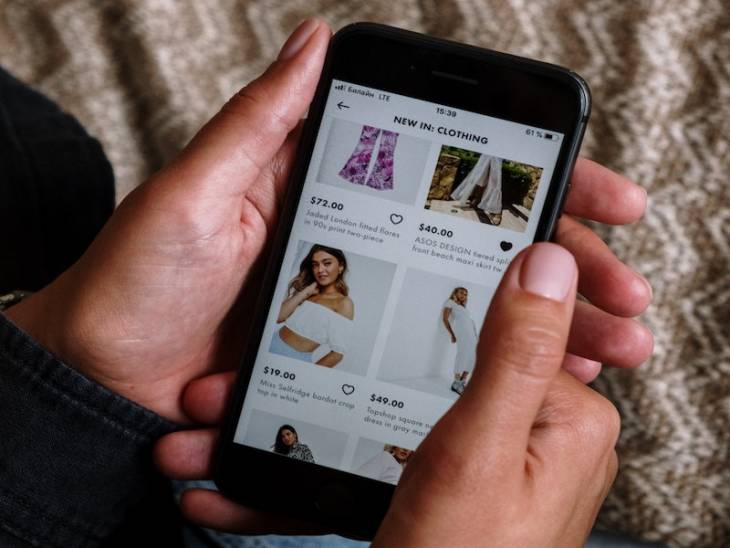 Savvy ecommerce marketers and brands have been connecting with customers through social media platforms for years now, with more and more people using the internet to shop online and research brands on social media. 
In fact, over half of the 16–24-year-old Internet users worldwide use social media to learn about brands (55.9% female and 51% male users). Social media and ecommerce tend to go together like peanut butter and bread.
Most social media networks have advertising, selling, and customer service tools that you can use for free. These tools can help you move the needle on your sales.
In this article, we'll talk about how you can market your ecommerce store using social media. You've come to the right place if you're starting from scratch with social media for your ecommerce business or looking for ways to shake up your marketing plan.
But first, let's talk about what some of these words mean.
What Is Ecommerce Social Media Marketing?
Ecommerce social media marketing is the process of promoting an online store through social media sites. It is when you use social media to spread the word about your brand, get more people to visit your business website, and make more sales for your online store.
Social media marketing can help ecommerce stores build brand awareness, get more followers, and make more sales online. In fact, businesses of all types, not just ecommerce stores, can use social media marketing to get the word out about their brand, profile, and products.
Social media marketing for ecommerce sites is, thus, essentially the marketing strategy for an online store built around use of social media to spread the word. It entails analyzing the competition and target audience, posting, advertising, and selling on social media.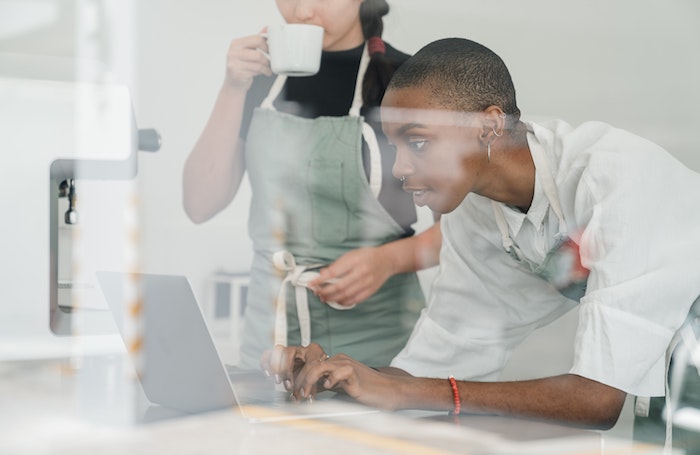 Impact of Social Media Marketing On Online Shopping 
Social media ecommerce marketing isn't just about selling your products online. It also includes the interactions and relationships you want to build with potential customers there before making a sale to ensure it won't be a one-time thing.
Many social media sites make it easy to sell your products without the customer having to switch to another tab. And because users are in a place where they feel at ease, the whole process feels more personal, seamless, and straightforward.
On top of that, combining social media and ecommerce has these other benefits:
You can talk to potential buyers before making a sale
People who visit your social media page can do research there
It lets you post reviews and testimonials, which can help them decide what to buy
Customers can help you market through word-of-mouth and re-sharing your updates
You can post other things about your brand, like behind-the-scenes photos of your employees, to show customers the human side of your business and make them trust you more
Setting it up is free
It makes shopping with other people fun for customers
It helps you make more sales by making it easier for people to move from the "discovery" phase to the "checkout" phase. This increases sales and conversion rates.
In the U.S., people are more likely to buy directly from brands other than through Amazon, which handles 37% of all online sales in the country. The same is true in China, where 50% of all retail e-commerce goes through Alibaba.
If that trend that the statistics above points to keeps up, the future of ecommerce is on social media. Social media has become more than just a place to find new friends, but also new products and brands.
Tips to Use Social Media for Ecommerce
According to a 2021 global social media overview report by Digitalreportal, there were 4.20 billion social media users globally. And 44.8% of people who use the internet around the world are looking for information about brands on social media.
Increased social media use and online shopping brings a lot of opportunities for ecommerce businesses, but that also means that ecommerce players need to rethink their social media marketing strategy to have a more engaging, "relational" relationship with customers instead of just a "transactional" one.
Here are some top tips you can use on social media to drive traffic to your ecommerce website and boost your business sales:
1. Have a social media plan for your online business
You'll need a social media plan that considers your goals, resources, and the best ways to reach your customers. Once these parts of your strategy are clear, you can build on each one to make campaigns that work well and help you reach your goals.
When you have a social media strategy, you are also more likely to use best practices that will help you be more effective overall. For example, a simple strategy is to find out who you want to reach, where they spend their time, and what need or worries they have. 
You can then research which platforms your target audience uses the most and create a social media calendar to post relevant updates at the opportune time when most of your target audience are most likely to see your posts.
2. Show off your brand, demonstrating who you are
Brand awareness is when someone sees your product, online ads, and or posts on any media and immediately recognizes the brand. They go, "Ah, that's that brand! They do this and that!"
If your brand has some personality, it's much easier for potential customers to remember and find you again. Brand personality could be funny. It can also mean getting involved in a good cause, or anything else that shows who you are and what you stand for as a brand.
For example, in the social media post screenshot below, Tushy, a company that makes bidets and is known for its quirky and funny marketing, used a cute picture and sarcastic copy to promote their toilet stool, which they market as "Your butt's best friend."

3. Target engagement, not necessarily sales
When talking about sales and marketing strategies, this may seem like advice that goes against the grain. But it's important to remember that the main reason people go on social media is not to shop, even though the first steps of the buying process start there.
So, above all else, use social media to connect and engage naturally with people. Before trying to sell on social media, focus on sharing interesting information, updates and building a relationship and trust with users. Listen to what your customers say as well. You will then be able to sell more to an audience that knows and trusts you.
To build relationships and trust on social media, you can do things like:
Be part of social media groups
Talk with people who follow you
Listen to what customers say
Have live chats, and more engagement tactics.
For example, in the below-attached screenshot, Oreo is not selling its products. The brand first engages with the customer and indirectly asks them to purchase their product. Brands and marketers will benefit from such marketing that connects emotionally with their audience.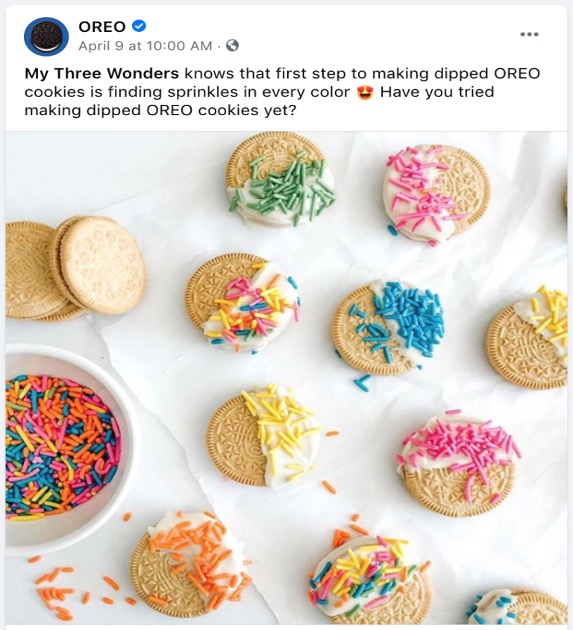 4. Improve your "About" Section
We often get so caught up in making exciting content for our social media pages that we can forget the basics.
It's essential to remember that when a customer sees your content on social media, they go to your page to learn more about your business. They might look at the other things you've posted, but they will also want to read your bio or about section.
Spend some time drafting your "About" section so that it's clear to your audience and target customers seeing it who you are and what you do.
5. Define clear social media goals for your business
There are two main ways to use social media for e-commerce: to drive traffic to your company's website or to boost sales on it. Even though each can be important, it's essential to figure out which is the most important to you so you can plan how to use your resources well.
Before you spend time on strategy and implementation, you need to know your goals. This will help you ensure that the steps you take get you closer to your goals.
If you don't have goals, you can't tell how well you're doing or do what works again.
 
6. Leverage marketing tools to automate tasks
If social media is part of your sales strategy, you'll need to look into automation tools such as SocialPilot, ContentStudio, BuzzSumo, and Buffer and use them.
Why is automation a crucial part of social media marketing and selling? Because it frees up your time so that you can focus on other important business tasks.
Moreover, automation tools enable you to analyze and identify new opportunities, while also helping you to build more and stronger relationships with leads faster than you would manually.
In Conclusion
You can't run a successful ecommerce business today, if you don't effectively promote and market your business online, which includes on social media networks.
Social media is like a marketplace open 24 hours a day, seven days a week (and even on holidays), where your potential customers and target audience goes to engage and spend time.
Use the aforementioned tips to effectively engage with prospects on social media. Otherwise, you might miss out on valuable interactions and sales for your business on social media.