Leveraging User-Generated Content: A Digital Marketing Guide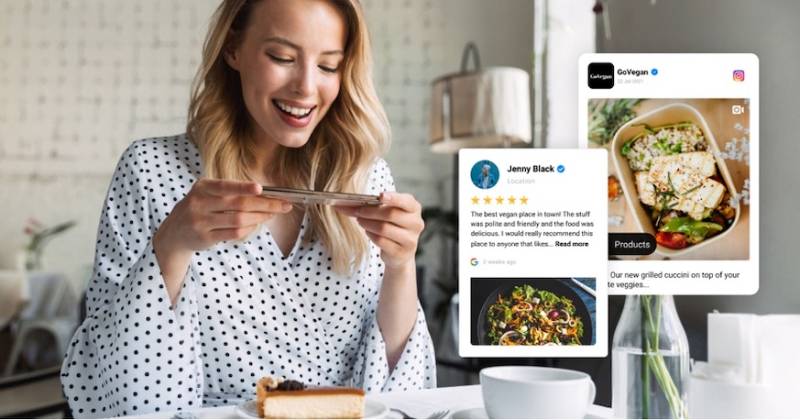 Whatever your business goals may be, content is key to driving the message to the intended audience. With content, brands can attain a great score on brand awareness, can show the quality of their products or services, and as well remain relevant in the online realm.
However, every passage of time only proves that digital marketing as a whole is ever-evolving. There is now more use of technologies and tools like AI to enhance the effectiveness of digital marketing campaigns and attain a competitive advantage as well. This means familiar content marketing techniques like blog posts, articles, and press releases can longer be enough.
Today, user-generated content has become an important part of content marketing. 86% of marketers say they have leveraged user-generated content in their campaigns. And 92% of consumers have shown confidence in user-generated content more than traditional advertisements.
Millennials and Gen Z are no longer buying products because brands are good at displaying them. Their purchase decision is highly influenced by others. Specifically, by user-generated content that encourages them to buy such products or enlist a service.
With that market trend in full swing, it's important to understand what user-generated content is and how brands and businesses can leverage it.
What is User-Generated Content?
User-generated content (UGC) is the type of content that is created by a brand's audience and shared on online platforms like websites, forums, and social media networks. User-generated content can be in the form of text, audio, video, image, testimonial, or even a review.
This type of content is mainly created and shared by customers themselves who were deeply satisfied with a product, service, or customer experience. Over 70% of modern consumers will consider user-generated content before buying a product. That's because they trust other shoppers' reviews and what they say about a product or service more than what brands say.
With that, we see more digital marketers taking advantage of user-generated content in their campaigns to win over customers. Today, whether it's a small business, medium or large enterprise, or even multi-national companies and corporate entities, every brand or business is happy to leverage UGC in their marketing efforts when available due to its high effectiveness.
So, what's the best way brands and digital marketers can utilize user-generated content?
Top Tips to Leverage User-Generated Content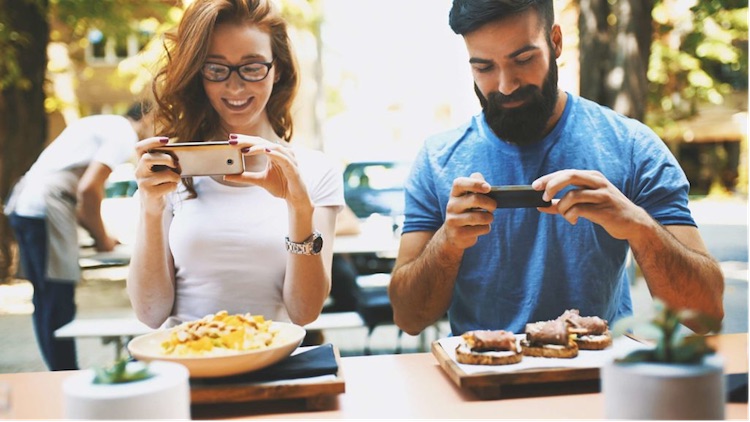 Today, customers are more motivated than ever before to share their experiences with a brand, product, or a service online. Brands can leverage this user-generated content that customers create to their own benefit if the brand has a strategy to tap and us it in the right way.
Some of the key ways brands and marketers can leverage user-generated content for the benefit of their business include:
1. Encourage Your Customers to Create UGC
It should be noted that there is a big difference between a review and UGC. User-generated content goes beyond merely writing that something is a "quality product" or "awesome experience" to actually letting a customer tell their personal experience using a product or accessing a service.
UGC is a form of earned content because it is created by the customer who has actually used a particular product or service. UGC is associated with authenticity and trust. Many customers today trust user-generated content and consider it as a trustworthy guide to making purchase decisions.
As such, encourage your customers to create and share genuine user-generated content. This form of content can propel and push your sales to much greater levels. It is a form of the Pareto Principle where you will reap big with much less input.  
2. Package and Design UGC Attractively
Although most of the user-generated content is ready-to-use content, poor quality UGC may affect your brand. There are a few marketing facts that currently influence a customer's perspective about a product or a service; these include the quality of the content or how appealing it is.
Much as you may have a loyal customer base, many of them don't have the skill or may not prefer to expend too much of their effort creating lengthy posts, audio, or videos about a product or service. Some may even create unclear and non-persuasive content that may affect your brand image negatively. Therefore, it is important to find means of improving your user-generated content without altering it's authenticity to increase customer engagement and trust.
3. Incorporate It in All Campaigns
User-generated content is a good way to enhance brand awareness and even promote sales. Whether you're running an SEO paid advertising campaign or an influencer marketing campaign, incorporate UGC in all you marketing campaigns to maximize sales.
There are many ways to incorporate this form of content in your campaigns. Some of them include:
Showcasing user-generated content as stories or reels

Using hashtags or tagging other customers

Supporting product recommendations with user-generated content, and

Using some of the text and quotable points in UGC as tag lines for the day/campaign.
Because user-generated content in the form of ads has a 4X higher click-through rate than other advertisements, it can reduce your cost-per-click. This in turn can optimize a brand's profit margin.
4. Display UGC On Your Social Media Platforms
If you're a brand with any level of social media presence, you must not overlook the power that user-generated content can have in your business. By posting UGC strategically on your website and other online platforms, including Instagram, Facebook, Twitter, and TikTok, it can increase user engagement, brand awareness, and sales for your business.
Leveraging UGC in this way is linked with 6.9x higher engagement compared to brand-generated content. UGC is among the top critical success factors in business. Whether it's a video, image, or graphic, share your user-generated content in your marketing to promote your brand's value.
5. Treat UGC As a Business Asset
If you're a digital marketer, business owner, or brand ambassador, it is important that you acknowledge and recognize user-generated content as a business asset.
The more a brand receives user-generated content, the more material it has to draw valuable insights to improve the business and the more material it has to demonstrate the value, quality, and effectiveness of the brand. UGC depicts how customers perceive the brand and its offerings.
For example, a brand can use user-generated content while entering a new market to convincingly promote a product during product demonstrations and discussions. In this way, UGC is a valuable tool and asset that can bring more success to your business.