Facebook, Twitter and 30 Other News and Tech Organizations Partner to Fight Spread of Fake News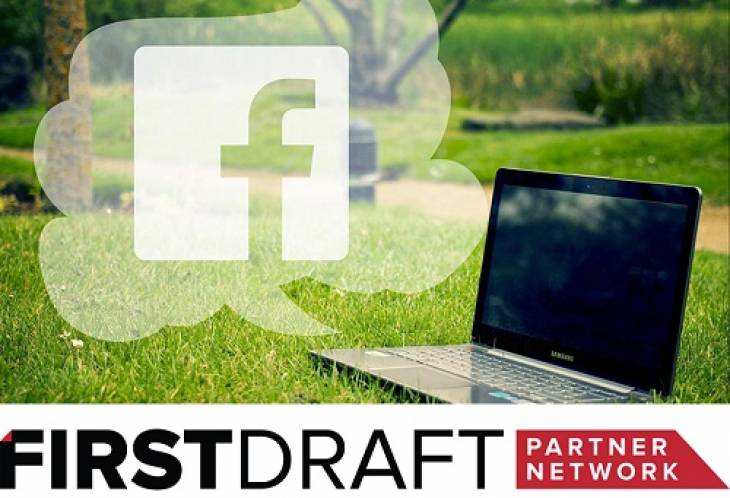 First Draft, a Google-backed organization formed last year in June to help newsrooms and other groups improve how they handle the sourcing and verification of stories from social media, this week announced it will bring together over 30 news and tech organizations to share best practices on how to verify true news stories and stop the spread of fake ones.
The news organizations brought together under the newly unveiled First Draft Partner Network include The New York Times, The Washington Post and BuzzFeed, while technology companies include Facebook, Twitter and YouTube.  
Other confirmed partners are: CNN, ABC News (Australia), AJ+, ProPublica, Agence France-Presse, Channel 4 News, The Telegraph, France Info, Breaking News, Les Décodeurs, International Business Times UK, Eurovision News Exchange, SAM, Aljazeera Media Network, Reveal project, InVID project, Euronews, Sourcefabric, WITNESS, Amnesty International, European Journalism Centre, American Press Institute, International Fact Checking Network and Duke Reporters' Lab.
"With the launch of this partner network, First Draft brings these people together to work on ideas and initiatives, including a train-the-trainer programme, the launch of a collaborative verification platform, and the creation of a voluntary code of practice," wrote Jenni Sargent, managing director, First Draft, in the announcement on the official First Draft News blog.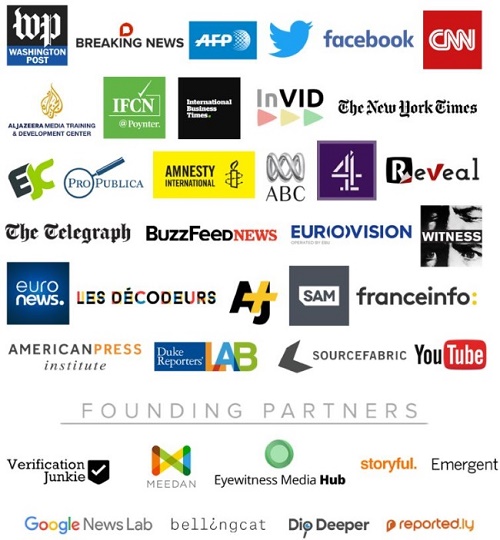 First Draft Partners Networks
Bogus News Stories a Growing Problem
The announcement comes at a time when filtering out false information has become a growing problem, particularly for publishers eager for more traffic and more ad revenue that source an increased share of their stories from social networks. Case in point is this recent news story rewritten and unconfirmed by many major news sites that a Chinese zoo named a newborn gorilla "Harambe McHarambeface."
Stories like these often muddle the truth, while aligning claims with people's inner biases. In that sweet spot where something sounds true, and confirms what we already believe, we are less likely to question the authenticity of the claim. In fact, we are more likely to share the story on social media.
Last month Facebook also drew the ire of conservatives for a 'Trending' story that featured a fake story about Fox News firing anchor Megyn Kelly, who was also reported to be a secret Hillary Clinton backer. Twitter also faces similar challenges, and is often the go-to source for breaking news and disseminating eyewitness and citizen journalism content. It is equally a major source of bad information.
While these and other social networks have taken significant steps to end the practice of spreading bogus stories, such as tweaking their algorithms and building tools that let users flag posts as "a false news story," the efforts appear to be largely ineffective. First Draft hopes to facilitate wider industry discussions to curb the pandemic and bring social networks into the mix.
"We live in a time when trust and truth are issues that all newsrooms, and increasingly the social platforms themselves, are facing," said Sargent. "In July, the Guardian's Editor-in-Chief Katharine Viner wrote about the ways technology is disrupting the truth, explaining 'in the news feed on your phone, all stories look the same – whether they come from a credible source or not.' Even if news organisations only share fact-checked and verified stories, everyone is a publisher and a potential source."
New Effort to Fight the Spread of Bogus News
It's not clear how exactly the new coalition of partners is going to reverse the trend, but First Draft cites upcoming efforts that will include training programs, the creation of a non-binding set of best practices and the development of "collaborative verification platform" that will connect with journalists and develop ideas for ways to streamline the verification process, improve the experience of eyewitnesses and increase news literacy amongst social media users.
"There is a thriving community of specialists working around the world who have developed and honed social newsgathering and verification skills," Sargent said. "These include journalists, human rights investigators and academics. There are also teams working within the social networks who have themselves come from newsrooms and understand the challenges of finding, verifying and reporting stories that emerge online."
Interestingly, a new study in the journal Journalism Studies found that people see stories sourced from Facebook and Twitter nowhere near as credible as those sourced from interviews and press conferences. First Draft seems aware of this and has acknowledged that changing that dynamic isn't going to be easy.
"We are not going to solve these problems over night, but we're certainly not going to solve them as individual organizations," Sargent stressed.
The First Draft Partner Network will meet regularly at summits to discuss individual topics in depth, such as the ethics of live video on social media. Publishers can sign up to be partners on the First Draft website.
See Also: Twitter Will Pay You to Post Videos on Its Platform, Up to 70 Percent of Ad Revenue