Why Online Furniture Retail Is Not Dead - Jonathan Holmes, LuxDeco CEO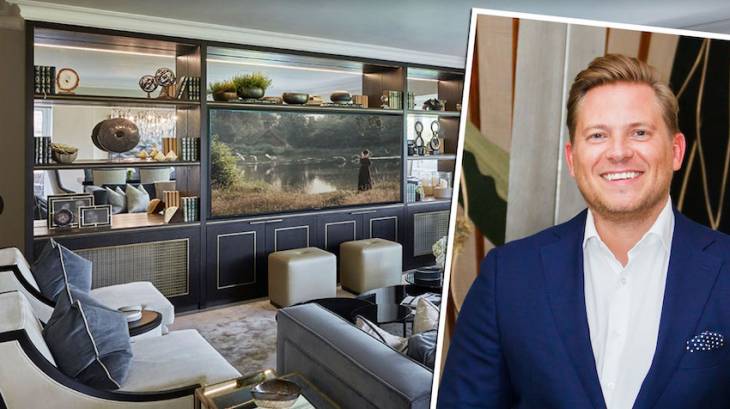 The recent news about Made.com has shocked many of us. Valued at more than £700m last year, their collapse could be regarded as one of the most high profile ʻdot com' retail crashes of the last few years, and is a sad end to an otherwise thriving and hugely popular company.
It's a shock as, much like LuxDeco, Made.com experienced significant growth through COVID-19 as people spent more time at home. They, alongside almost every homeware business, faced many of the same challenges, such as a compromised supply chain, quality issues and long delays for customer orders.
With such an industry giant going into administration, what does that mean for the digital homeware business as a whole?
In this new market, considering overall retail trends, a shift in consumer behaviour and softer trading periods, it is clear that interior businesses are having to evolve to compete for space.
Ultimately, online furniture retail is far from dead. But how?
LuxDeco has been built to operate predominantly on a stock-light model. This means that we can offer a huge catalogue without tying up high-cost inventory and associated high-cost warehousing, a route that we believe gives us a long-term competitive advantage and provides us with a more sustainable path to profitability.
As a mark of the success of this model, this year we are celebrating our tenth anniversary, a huge milestone.
Whilst it undoubtedly has its challenges, our model helps us to avoid the existential risks that come with buying large quantities of stock. Instead, we use our capital to invest in the technology and supply chain to bridge the gap between the delivery times and customer experience.
This has led us to offer our customers some of the biggest homeware brands in the world, alongside global artisans and craftspeople.
Fundamentally, LuxDeco operates in a very different market sector from Made.com. Whilst their core audience is the highly competitive mass market, LuxDeco is aimed at HNW consumers who are considerably more immune to the effects of global economic challenges.
This approach is by design. LuxDeco is a company that was founded in a recession and is, fortunately, designed to be recession-proof.
In times of economic crisis, there are two ways to view things - as either a risk or an opportunity. I have always firmly believed in the latter. The vision of LuxDeco has always been big, and the opportunity that lies ahead of us could allow the business to truly dominate an emerging sector

You might also like...