5 Tips for Choosing the Right Market Research Outsourcing Partner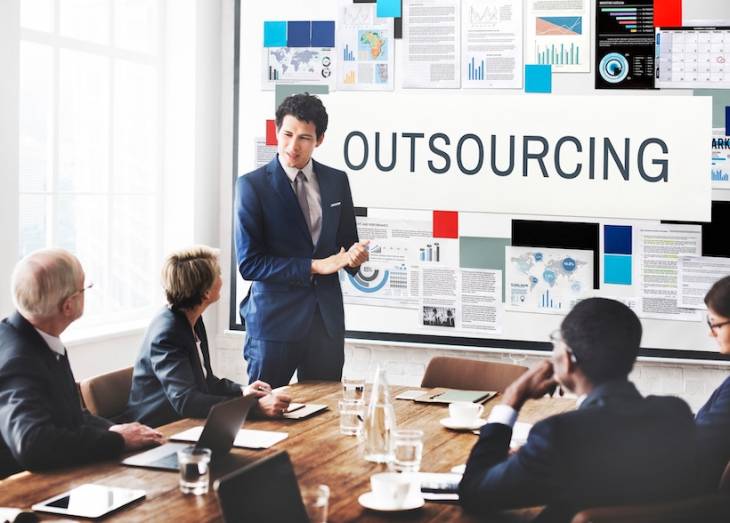 Any competent professional and businessperson should understand the significance and value of market research.
Market research informs entrepreneurs and business people about the wants, needs, and behaviors of their target audience so that sales and marketing efforts can be implemented successfully.
This important business process should never be ignored because it identifies the loopholes in the products and marketing strategies, while also recognizing actual competitors and their strategies.
The indispensable importance of market research necessitates business leaders to seek trustworthy outsourcing partners who can provide a comprehensive understanding of their target consumers, as well as identify potential markets, new trends, and existing (and potential) competitors.
Here're some key point on what to expect from vendors while outsourcing market research services, as well as how you can make the most of your chosen market research outsourcing partners:
1. Check the Credentials & Track Record of the Company
Qualified and experienced market research outsourcing partners offer customized, cost-effective services. Since there are a lot of outsourcing companies out there, it can be tough to choose the right partner.
To help you out on that, make a list of the outsourcing companies you would like to partner with then check their credentials online and offline. You can even check their growth records over the years.
Verified credentials suggest legitimacy of the company. A vigilant look through their records will tell you everything you need to know about the firm. That data will help you make a decision whether it is your right for you or not.
2. Check their Work Samples & Client References
Before committing to an outsourcing company, ask the company to provide you with their past work portfolios and a list of their clients. You can then reach out and ask the clients about their overall experience with the agency.
Enquire from past clients about some key areas of the outsourcing company's services, including:
Do they provide on-time delivery as they promise? Do they adhere to the decided turnaround?
How do they engage with their clients?
How is their client support? Do they provide it 24/7?
How do they deal with the client's challenges, if any occur?
You can also ask for case studies the outsourcing company have prepared, if they are unable to share client lists due reasons like confidentiality clauses.
3. Review their Business Services & Objectives
Analyze the experience of the outsourcing partner in delivering specific services that are the same or similar to the services you need to outsource. 
Reviewing their service offerings and experience will tell you about the:
Expertise of the outsourcing company in terms of technology, industry knowledge, technical skill, and more
Varieties of clients they have worked with
Number of projects they have handled in the area you need outsourcing
You can also inquire about the qualifications of the team and the project manager who handled projects of a particular kind that is relevant for you.
Moreover, ask to communicate with the team that is going to handle your market research outsourcing project before signing the outsourcing contract.
4. Check their Client Communication & Management
We can't stress this one enough. Clear and honest communication is the base of a successful business partnership. It can make or break the bond between the client and the outsourcing company.
Make sure you ask around, test, and know the communication practices of the outsourcing company to ensure a healthy, mutually beneficial, and long-term partnership.
Key points you must check and decide on about your service provider's communication and management habits include:
Does the company work in the same time zone as you, and how do they communicate with and manage client's in different time zones?
Does the outsourcing partner understand and speak the same language as you to guarantee smooth communication?
Can the vendor connect via e-mail, phone, and VOIP (Skype)?
How often does communication with the outsourcing company happen? (for example, every week? every 15 days?, or is it ongoing on a ;project update basis?)
Between the outsourcing company and all the concerned parties, who will be the SPOC (single point of contact) to handle feedback, queries, and concerns? How soon will the queries addressed?
Do all parties understand the scope and requirements of the project? And how does that align with the long-term objectives of the parties?
5. Check How they Provide Data Security & Privacy Confidentiality
Once you outsource your market research project, there will be a lot of data to be shared with the vendor. Much of that data and information may be sensitive and hence will require complete data security and confidentiality.
Therefore, when searching for and considering outsourcing agencies, you must always check if the vendor has proper data security assurances and solid privacy policies in place to ensure complete data security.
These days, companies can be in great jeopardy if there's even the slightest data breach. Selecting an outsourcing company with top-notch, up-to-date IT infrastructure and advanced data security system is thus mandatory.
For example, the outsourcing partners you select must be well aware of BCP (business continuity plans) to ensure continued services and support. BCP is what huge industries look for while planning a long-term business relationship. It is also advisable to pick an outsourcing agency with accreditations like ISO certificates, CMMi, and Microsoft competency certificates.
By thoroughly evaluating all of those factors, you will be in the best position to zero in on the right outsourcing partner for your business.

You might also like...