Benefits of Pop-Up Events: Why they Could Be the Commercial Glow-Ups You Want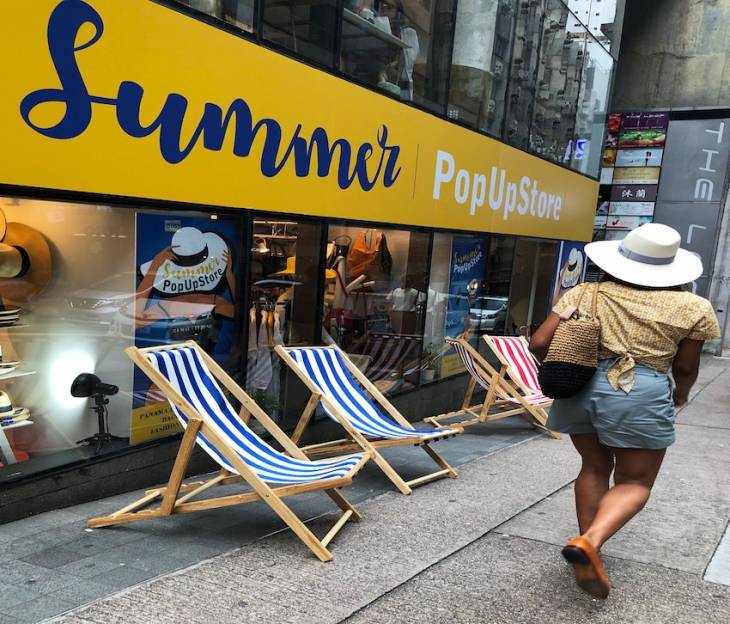 Pop-up events are a great way to allure new customers. It doesn't matter if your business is an international success or a regional favorite, an event like this could be enough to boost your brand's visibility and attract fresh clientele, including younger demographics. 
Exciting and innovative, pop-up events might be the commercial glow-up you've been looking for. Whether you're an entrepreneur eager to expand your market base or a welfare officer searching for ways to boost morale, this could be the next step for your business. 
Let's explore some of the sure benefits of pop-up events: 
1. Utilizing empty storefronts on the highstreet 
There's no denying it – online retail is taking over. According to the Future Retail Distribution 2021-2022 report, 38% of all retail sales will be online by 2026. As a result, more and more high-street retailers continue to close throughout the nation. In fact, one in seven shops were empty in 2021. 
To revitalize the world of in-person shopping, your business can consider taking part in a pop-up event. There are lots of different pop-up shops to choose from, such as seasonal or marketing event pop-ups. These can take place in shopfronts that were previously abandoned, bringing a new lease of life back into the high street.
This is useful for a number of varying businesses, ranging from a sole trader in the countryside looking to find a base in a bustling city center to an established online brand experimenting with bricks-and-mortar. Either way, a pop-up event could be the next best thing for your business. 
2. Creating excitement for your online brand
The pandemic contributed to the change in online retail. Even almost two years after the first lockdowns, online shopping trends continue to dominate the market. In fact, 50% of everyday consumers still prefer to do the majority of their buying online today. 
These trends are beneficial for online retailers. However, considering we can buy all nature of goods online in the technological age, how can your business stand out from the crowd and continue to entice its customers? 
One of the best ways to attract customers is to create excitement for your brand. A pop-up event can certainly do this. Whether you sell bespoke chandeliers or vegan chocolate, you can hire a storage container and take the Sunday markets by storm.
All you will need is a permit to sell in your desired location and an onsite generator to keep the lights on and the music playing. Really, with a pop-up event this good, everyone will want to come and visit. 
Pop-up events are normally a temporary alternative to bricks-and-mortar stores. So, you may want to forewarn your customers of your pop-up event. To do this, you can create excitement on social media. The number of people using social media is set to rise in coming years. This number is expected to include 61 million people in 2022 and 64 million by 2025.
The power of social media is evident and ready to be utilized by online businesses, including yours.
3. Having fun as a business 
Pop-up events are fun for the whole business. As well as attracting customers with something new and exciting, this is an opportunity to let your staff try something new – or try it yourself if you're a sole trader. 
After a worldwide pandemic, we're all searching for joy in everything we do, including our working days. So, mix things up and consider throwing your own pop-up event this year.
These are three significant reasons why your business should consider utilizing pop-up events. They don't have to be a grand or expensive affair; a simple shopfront or a shipping container for hire is enough to pull in a host of new clients. After all, something simple could be exactly what you're looking for so your business has a glow-up!