The Wrong iPhone 13 Plan Could Cost Individuals $933 & Families $1,935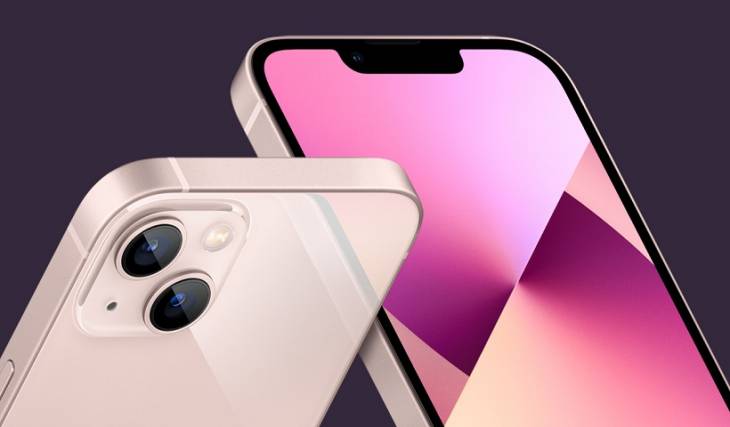 This year, 29% of Americans plan to buy the new iPhone, according to the personal-finance website WalletHub's new 2021 iPhone Survey. However, following the iPhone 13 release date on September 24, WalletHub found that people can save $933 - $1,935 over two years by picking the right plan.
Depending on what features you want, you may have to shell out over $1,000 for a new device. For some people, that's too much. In fact, only 24% of Americans say they plan to spend more on their phone this year, according to the nationally representative survey conducted by WalletHub.
As far as cell phone plans go, WalletHub found that a no-contract individual plan from Visible is the best way to get the new iPhone, beating plans from all three major carriers.
For even more savings, keep your old phone. Individuals can save up to $1,720 and families can save up to $2,723, the study reveals.
And, if you must buy a new iPhone, purchase a phone that's at least one generation old instead of the newest model to save money.
"Upgrading your phone every year used to be more important when the changes between models were significant, but now the differences are much smaller, so getting an older phone is worthwhile," said WalletHub analyst Jill Gonzalez.

 

"Buying a phone that's a generation behind can cut your price in half while giving you almost as good of a user experience as the latest version. Other ways to save money include buying used, good-condition phones or looking for carrier discounts."
Interestingly, nearly 1 in 5 people think that the new iPhone is worth going into debt for. Around 2 in 5 consumers think that their phone is their most important possession—for good reasons too.
Cell phones provide internet access even when there's no Wi-Fi to connect to, and are sometimes the only way families can get online. During the COVID-19 pandemic, cell phones have been especially helpful by giving people access to contact-tracing programs and the ability to schedule vaccination appointments.
Nevertheless, if you are one of those people keen on saving money and reducing the cost of wireless coverage during the COVID-19 pandemic, there are plenty of different ways you can do that, and the best ways to do so are comparing many offers and waiting for big promotional deals before buying, says WalletHub. 
"One of the biggest money-saving tips is to get coverage from a 'budget' phone provider that shares a network with a name-brand company. You'll receive pretty much the same coverage for a much lower price," said WalletHub analyst Jill Gonzalez.

 

"Setting up automatic payments on your monthly bills, as well as bundling your coverage with friends or family, can help you get discounts, too. If you're in financial trouble and are having difficulty paying your bills, you may also be able to get some relief from your provider if you call and ask."
Moreover, consumers looking to save money on a new cell phone purchase can use WalletHub's Cell Phone Savings Calculator to crunch the numbers. WalletHub's calculator also lets users input their upfront and monthly costs to compare the true cost of two-year contracts, installment plans, and no-contract plans from all of the major carriers.