Remodelling Your Home? Steer Clear of Common Scams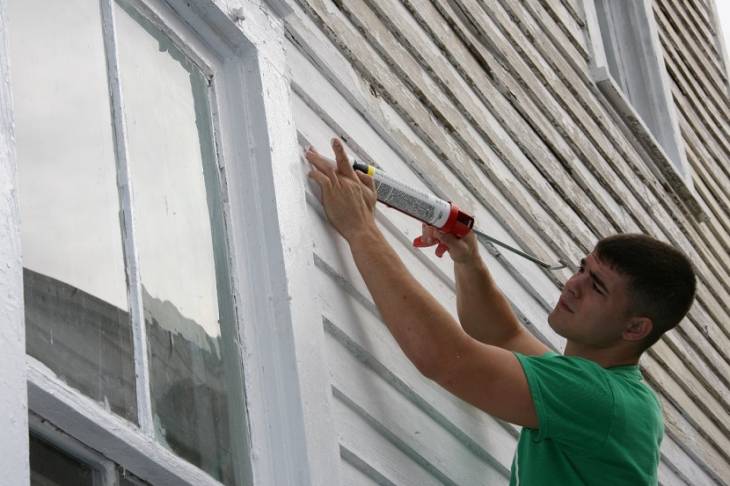 Photo By: Lance Cpl. Santiago G. Colon Jr.
Many homeowners find remodeling a significant expense. Thus, paying for reconstruction in your home through installments is an enticing opportunity for any property owner.
However, there are many unscrupulous individuals out there who use this lure to cheat honest people out of their hard-earned cash.
So, if you are looking to remodel, even just change the windows in your home, it's smart to do some research before signing any document.
Hence, there are few steps to follow before you call over anyone to your home.
1. Do the Research
The best place to start off doing some research is the internet. Many imposters are claiming to change the windows of your home or other home improvement task, at zero cost, or little charge.
Now, common sense should dictate that you do ask them for references, ask around about them or even do a little bit of internet search about any company that you may want to hire.
However, these fake companies tend to focus on the elderly, single unit families, or the low-income bracket where the need is paramount but the flow of money is strictly limited.
The best way to figure out how genuine a company is to do some internet search about them and then ask around the neighborhood to determine their authenticity.
2. Listen Closely
There is literally no such thing as a free lunch. Thus, if you have anyone come over to tell you that they'll fix new windows into your home for no charge because you fit some bill, know for a fact that you are being conned.
No charges or minimal charges for fixing windows was a scheme introduced by the government known as the Green Deal. This scheme was soon after discontinued.
The only thing these fake companies are interested in is your money, and any personal information they can gather about you. This information is valuable to them as they sell your information to data-gathering agencies.
3. Go for The Real Deal
In some legitimate cases, there are certain scrappage companies that use the old metal they get from your window, and buy it from you. And, in recompense fix new windows for minimal charges.
Similarly, there are other legitimate options that you may qualify for, such as The Energy Company Obligation (a scheme offered by the government to some select individuals), Care & Repair (a charity that may help you), or Home Repair Assistance (government benefit offered to citizens in dire conditions and over the age of 60). Do your research well to ascertain such options.
Go for a reputable company in your neighborhood known to keep costs upfront. Seek referrals from friends, family, and neighbors who have had successful home remodeling or improvements. And, don't sign anything that you don't completely understand or haven't read.
In Conclusion
Any company making glorified claims about no costs or minimal charges should be viewed skeptically. And, since we've already told you that they tend to target the vulnerable, you should keep an eye out for such opportunists.
The easiest way is to avoid losing good money over a bad deal is not to be hasty. Take your time doing some research, if you plan to get your windows changes or perform other home improvement task.
Don't invite any Tom, Dick, and Harry over to your place and give them your private information. And, if you're tempted to help to buy window scam, you'll be guided in the right direction.