A Complete Guide for a Solid Content Marketing Strategy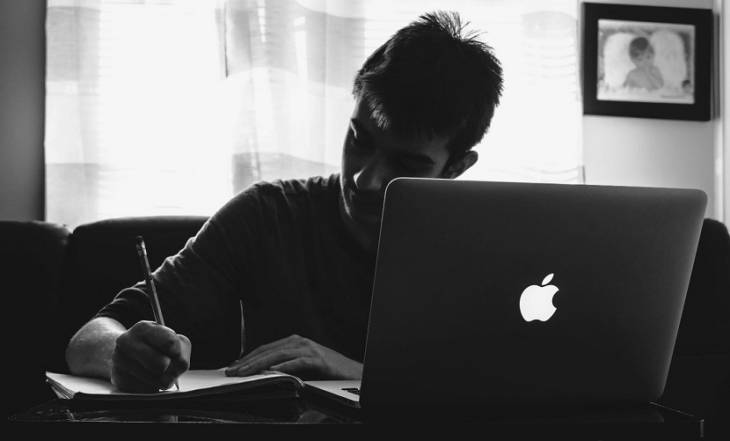 Whether you are a seasoned marketer or just starting out building content for your website, it is vital to continually re-examine and improve your approach to content strategy.
That's because you need to stay ahead of competitors and actively interact and engage with your audience to get the best results from content marketing. Chances are that your competitors are already on it – re-strategizing and planning ahead.
Studies show 24% of marketers increased their content marketing investment in 2020, and around 40% of them now consider content marketing an integral part of their SEO strategy and overall digital marketing strategy.
If  you are ready to revamp your content marketing and make it better this year going forward, read on to learn how to do just that.
Best Types of Content Collateral to Leverage
Brands and content marketers are expected to continue investing more in in-depth and intent-focused content for better performance.
Here are some of the best and most effective types of content you can leverage in your content marketing to enhance customer experience and, ultimately, business ROI:
1. Blogs
Articles and blog posts are comprehensively written content that drives organic traffic to your website while letting the customers know about your products/services, brand, and expertise.
Long-form content pieces allow brands to align them with popular searches and queries relevant to and interests their audience.
According to HubSpot, brands that leverage and incorporate blogs in their content marketing approach see a whopping13x increase in their ROI.
2. Social Media
Social media platforms like LinkedIn, Twitter, Instagram and Facebook, help brands reach their customer base and nurture their relationships through relevant posts. Use these to engage with prospective clients and existing customers.
The right posts and images on social media platforms can even influence your target audience's purchasing decisions.
Many users have leveraged a social media platform to research new brands and products, with close to 40% of internet users aged 18-34 in the US  interested in purchasing via social media..
3. Video
Videos are popular mainly because people love to engage with them on their smartphones around the clock. In fact, 75 million individuals watch online videos every day in the United States.
So, make videos to better captivate the viewer's attention and build engagement than a lengthy article.
4. Podcast
A podcast is a personable and engaging tactic that helps businesses reach users, especially for people who won't likely read about your products/services.
These are audio files that offer in-depth information on industry-related issues and other general interest topics.
There are over 29 million podcast series, and more than half of Americans admit to having listened to one episode at least. 
It is expected that the number of podcast listeners will rise to 132 million by 2022, according to Statista, so get recording.
5. Infographics
Infographics are a visual representation of statistics and information, making it easier for the audience to comprehend the content with facts and numbers.
You need these because customers are 30 times more likely to consume a piece of information if it is presented in an infographic form compared to plain text.
But What Are the Advantages of Building a Solid Content Marketing Strategy?
Here are some of the benefits of having a robust content plan in place:
I. Improving Site Traffic
According to HubSpot, brands that publish over 16 blog posts every month got 3.5 times higher traffic on their site than those who only posted four or fewer blogs.
Suppose you aim to improve your website traffic. In that case, it is vital to publish high-quality blog content frequently and on a consistent schedule.
II. More Leads and Conversion Rates
Research reveals that brands that develop consistent content across all platforms have about six times more conversions than their competitors.
However, it requires a significant investment of effort, money, time, and resources, which eventually results in more leads and sales.
III. Brand Awareness
Useful, relevant, and valuable content provides a unique experience to your target customers. You can engage prospective clients and help them learn more about your business.
IV. Attractive Return on Investment (ROI)
A content marketing strategy provides a compounding return on investment (ROI) to brands. 41% of content marketers confirm that a content marketing strategy can drive staggering returns if you do it correctly.
V. Cost-Effectiveness
Interestingly, content marketing efforts help businesses generate three times more leads and cost 62% less than other social media channels.
Make the most of your content collateral by using it to attract and engage more leads and providing value to your existing customers.
VI. Build Trust with Website Visitors
By helping your website visitors through your blog posts or videos, you allow them to know that your brand is aware of their problems and willing to address them effectively. 
You establish trust with your visitors and foster long-lasting relationships based on integrity.
Top Tips for Creating Content with a Purpose
Content marketing is a powerful way to get your audience interested and talking about your products/ services and your brand.
Here are some of the tips to create a content plan with a purpose:
a. Clearly Define Your Goals
What is the primary goal of your content marketing strategy? What role does content play in your marketing plan?
Know the answers so you can have an easier time determining what approach might work well for your business.
b. Research Your Audience and Niche
Clarify and define the ideal audience for your content, also known as the buyer persona.
When you know your audience, you can produce valuable and relevant content that they will be interested in reading and ultimately convert.
Specific Content Creation and Publishing – Video/Graphics/Articles
Most business websites start off with blog posts, but you can also venture out and produce other content types right from the get-go.
Review your content marketing strategies, run a content audit, and measure its results to figure out the specific type of content collateral that piques your audience's interests.
Ideally, your content should be valuable, shareable, and actionable, be it graphics, videos, or articles.
i. Use of Content Creation Tools
Leverage tools that can efficiently help you develop, manage, and monitor your content's performance and effectiveness, also called a content management system.
You can find apps that can help with the content publication, content creation, and content analytics. We suggest looking into Canva, Grammarly, Ask The Republic, and Audacity for starters.
ii. Analytics (Content Marketing Metrics and Optimization)
Set the KPIs at the beginning of your content strategy plan and evaluate what milestones you have achieved and where you missed the targets.
For instance, if your campaign includes videos, you can measure the number of times the audience viewed and clicked on them, how long they watched a video, and if they engaged through likes, comments, and shares.
When you track your progress, you can effectively tweak your strategy and keep up with the trends.
Hot Content Marketing Trends
Here are some trends that can help you level up your content marketing game in 2021:
1. Artificial Intelligence
Artificial intelligence allows businesses to understand a specific customer and tailor the content according to their needs.
According to a McKinsey survey, respondents attribute 20 percent or more of their company's earnings before interest and taxes (EBIT) to artificial intelligence. This is a significant indicator of the growth and impact of artificial intelligence in 2021.
2. Voice Search
Another major trend in the world of content marketing is voice search optimization. That's because 20% of queries from mobile devices are currently done via voice search.
 People are expected to leverage voice commands for search in 2021 and beyond, more so than written controls. So it is imperative to know and understand that your content can cater to this changing need in the upcoming years.
3. Augmented Reality
The global market for AR/VR is expected to see a compound annual growth rate of 77% from 2019 to 2023.
And these advancements are only going to get better over the upcoming years. Early adoption and implementation of such technologies can give businesses an edge over other marketers and content creators.
4. Remarketing
Remarketing helps content creators approach leads who just left the website without buying or those who bought some time ago. It is a method of reintroducing your products without being repetitive.
This allows you to get your cohesive brand message across to your intended audience via the right channels and at the right time.
5. Passage Indexing
Passage indexing has a ripple effect on your web pages' search results as Google crawlers understand the relevance of specific passages within your content, irrespective of everything else on a page.
And looking at discussions with users, it is evident that passage indexing will have immense implications for content in the coming years.
6. Streaming Video Content
Streaming video content helps drive engagement in real-time, and you can use pretty much any social media platform to do it.
GoGlobe showed that at the end of 2020, live videos would contribute to around 82% of the traffic on the internet. This makes it imperative for businesses to adopt and integrate this trend effectively in their content marketing strategy.
7. Multi-Channel Marketing
Multichannel marketing refers to interacting with your target audience on direct as well as indirect communication channels such as retail stores, websites, mail order catalogs, email, direct mail, mobile, etc.
This trend is prospering and for the right reasons. It enables the customers to interact according to their choice channel and simplifies the overall buying process.
Wrapping Up
Content marketing is continuously changing. You can't just make a plan and forget about it, especially when customers are quick to show their displeasure and boredom for lazy marketers.
Make every effort to fine-tune your tactics and enhance the effectiveness of your content marketing efforts by understanding the needs of your customers and providing them real value.
Also, be sure to deploy and tap into current and emerging trends in the market to augment your brand's online visibility as well as its overall performance and brand reputation.