8 Steps to Make Viral Videos That Bring People to Your Website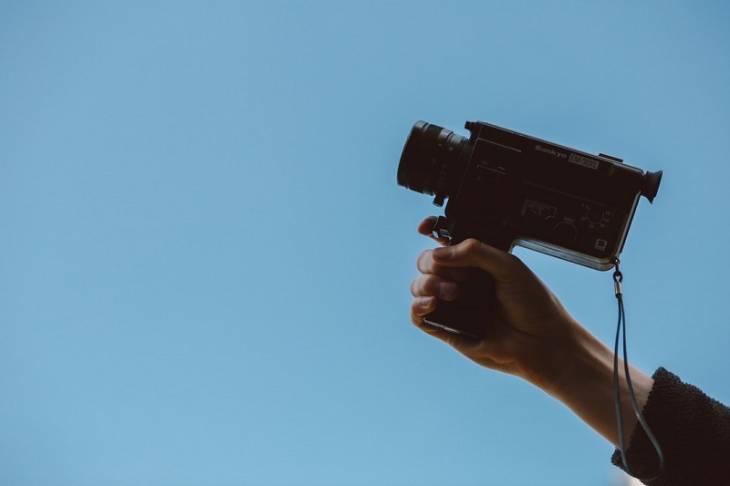 Gangnam Style. Anything by BTS. Funny birds. Honey badgers. Parents who think their kids are amazing. These seemingly very different things have one major thing in common—they're all viral videos.  
As a writer, nothing can solidify your reputation more than a video that goes viral. That could land a book deal. Even a four-year-old with a viral moment can get a book deal.
Do you want to know how to make a viral video that drives brand recognition and traffic to your website? Sure, you do!
Here are top factors and steps that go into making a viral video.
1. Why Do You Want a Viral Video?
The first thing that you have to answer is why do you want to have a viral video so much? What will it do for you personally or for your business?
Do you want a book deal? Do you want to publicize your blog or maybe there's a project you're passionate about?
The very first thing you need to do is ask yourself why you want to have a viral video and the kind of impact it can have on your life.
2. Keep the Content Consistent with Your Brand
Cats. Lots of Cats. That may be the way to get people to watch a viral video, but it has to be consistent with your brand. Your brand may be serious and then you come out with a playful video about cats, it won't make sense to your audience.
As a writer, you're working hard to develop your craft and build a personal brand on social media. Wouldn't it be a shame if you worked so hard to develop your brand only to be known for something completely unrelated to your brand?
Instead, think about your brand as what you'd like to be known for. Maybe it's as a health expert or as a food blogger. Whatever it is, that's going t be your starting point for your viral video.
3. Know What Your Audience Likes
You have to know your audience inside and out. What do they like? What do they not like?
Odds are, your audience loves authenticity and realness. Anything that looks like you're trying too hard will go by the wayside. Your audience will see right through it and they aren't going to share it with their friends.
Think about ways you can add value to their day. You're going to be in front of them for a few minutes if you're lucky. What are things that they love that they would love to share with others?
If you're a fitness expert, then you can make them laugh with a series of gym bloopers. We've all seen some crazy stuff at the gym and it's a way to relate to them.
You can also add value by showing them workouts that they can do from anywhere. That's how some people in the fitness industry became experts.
4. Sketch Out Ideas
A lot of the time, viral videos capture a moment of magic that you cannot replicate. That's why they go viral – they're just too unbelievable to be a reality.
Other videos are carefully crafted stories or informational videos that are so much fun that you have to watch them over and over and share with your friends. Next thing you know, you're calling each other Honey Badger.
Take the time to sketch out ideas that your audience would find most helpful.
For example, if you're a plumber you can create a video to help someone unclog a drain. As a writer or entrepreneur, you can show your audience how to have a productive day.
5. Check Out the Competition
Do you want to learn how to make a viral video? Spend time on YouTube checking out the top-viewed videos in your industry. You'll want to look at every aspect of the video. These are the questions you want to ask yourself when you're watching.
Is it clear who the target audience is? If so, who is that audience?
What is the value of the video (laughter, information, engagement, life lessons, etc.)?
What's the length of the video?
Is the video raw or polished looking?
How did the video make you feel?
Would you share it with your friends? Why or why not?
Answering these questions while watching other viral videos will give you an idea as to what works and what doesn't. You can then use that as inspiration for your own video.
6. Record Away
Once you have ideas sketched out, you want to record your video. There are a number of ways to go about recording your video.
Some moments are great captured on your phone. That's for the once in a lifetime type of shot. Now, if you're going for a more professional and polished look, you want to either invest in really good video equipment or hire a viral video production company.
7. Decide Whether to Edit or Not Edit the Video
Do you need to edit your video? It depends. Is your video about capturing a moment that can't be replicated? In that case, no, you shouldn't edit. The raw footage will contribute to the authenticity of the moment.
On the other hand, you can have a cleanly polished video that people will appreciate and share because your personality is so big or you offer a ton of value.
8. Share Your Video
Of course, the key to getting a video to go viral is to share it. You'll need to get creative about how your video gets shared.
The most important thing is to get a lot of traction right away. A video with no views on YouTube after a month won't be impressive to people.
However, a video that is viewed thousands of times in a few days is impressive. That is likely to make people think you have something of value and share it.
You'll want to start off with your inner circle. Share it with them and encourage them to share it. Next, post it on forums such as Reddit and places where your audience hangs out online.
Make sure that you also post it on sites like Facebook and Twitter, too. You may consider driving traffic to it through paid advertising as well.
Get Started with Your Viral Videos Today
As you can tell, making a viral video isn't too difficult after all. It starts with knowing your brand and what your audience likes. And when your video goes viral, there are many benefits that come with it. It can be a true game changer for your business and life. So, give it a shot today!